Archive: February, 2013
John Baer

, Daily News Political Columnist
If the whole sequester nonsense makes you growl as much as it does me (and if you're behind in your sequester reading, I columnized on the topic this week), you'll love what a sharp-eyed reader sent me regarding the federal government and big banks.
As you may know, the total amount of federal spending to be cut under rules of sequestration is $1.2 trillion over the next several years, $85 billion of which is supposed to happen this year.
Well, a reader sends along a a Bloomberg.com study that turned up a fun fact: the 10 biggest U.S. banks get an annual taxpayer-funded subsidy of $83 billion.
John Baer

, Daily News Political Columnist
EMILY's List, a national political PAC aimed at electing pro-choice women, Monday issued a statement saying it is placing Gov. Christie "on notice" as the wrong choice for New Jersey.
The group called Christie "appallingly anti-woman" and argued against his reelection this year.
"Chris Christie's record is right wing and indefensible," said Stephanie Schriock, President of EMILY's List. "He's anti-choice, anti-equal pay, and doles out billions of dollars in tax breaks to corporations while hammering working families with massive cuts to education and healthcare. Christie is a GOP extremist plain and simple, and New Jersey families need to know he's not on their side."
John Baer

, Daily News Political Columnist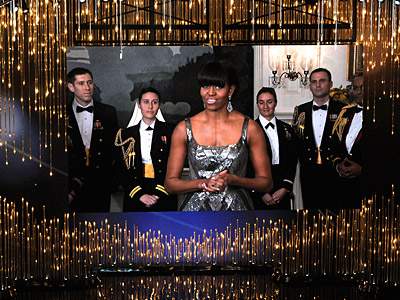 While I'm generally in the journalistic camp that thinks spouses and families of presidents, senators, governors, whoever, should be off the dart board until and unless they paint bullseyes on themselves, I can understand those -- and I suspect they are many -- offended by First Lady Michelle Obama's role in Sunday night's Oscar show.
If you went to bed early, the president's wife, dressed in a sparkly silver gown, announced from the White House the winner of this year's best picture, "Argo."
She was begowned because the White House hosted the nation's governors at a formal dinner because what better way to keep spending in the face of yet another economic crisis than feeding people already living on large taxpayer-funded salaries (the menu included seafood cocktail, seasonal salad, Aged Beef Ribsteak and chocolate opera cake).
John Baer

, Daily News Political Columnist

A new report on the long-standing education achievement gap in public schools released Tuesday in Washington underscores the problem but offers few real solutions.

The Equity and Excellence Commission, a 27-member panel created by Congress, says there's an urgent need for change in the financing and management of urban schools such as Philadelphia's.

The Washington Post reports in detail.
John Baer

, Daily News Political Columnist
Just when you thought it was safe to stop saying "You Betcha," Sarah Palin is coming back to the political scene.
The former Alaska governor and 2008 Republican veep nominee is scheduled to speak at the Conservative Political Action Conference next month at the Gaylord National Resort and Convention Center just south of Washington -- although you wouldn't think conservatives would meet any place named Gaylord.
Other speakers scheduled include Florida Sen. Marco Rubio (presumably with water bottle within easy reach), former Florida governor Jeb Bush (the son/brother of former presidents), Kentucky Sen. Rand Paul (the son of a former would-be president) and Wisconsin Gov. Scott Walker (the country's first governor to survive a recall election).
John Baer

, Daily News Political Columnist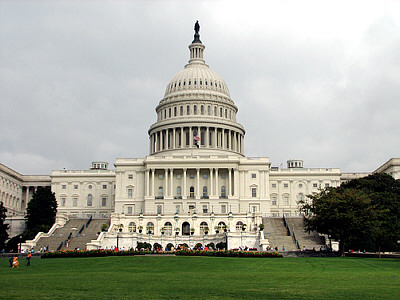 (A brief discussion twixt Baer & Baer's editor, a.k.a. BE)
JB: Ah, President's Day! Enjoying the day off, boss? The three-day weekend?
BE: What day off? What three-day weekend?
John Baer

, Daily News Political Columnist
Okay, it could be seen as The Wrath of Kane (Kahn) but it'll certainly draw The Wrath of Corb.
Democratic Attorney General Kathleen Kane's decision announced Thursday to nix Republican Gov. Corbett's lottery deal sets off a war.
This is, after all, the state's new top lawyer telling the state's old top lawyer that he either doesn't know or understand state law or is trying to weasel his way around it to push his penchant for privatization.
John Baer

, Daily News Political Columnist
While watching C-SPAN before the State of the Union address Tuesday (which, by the way, is the best place to watch any political broadcast since it offers, straight, no-spin viewing often accompanied by intelligent conversation), I was struck by an interview with Gallup Poll editor-in-chief Frank Newport.
The interview focused on what issues are the highest priority for most Americans, which, as you might imagine, mostly conflict with whatever Congress and Washington occupies itself with at any given moment or even most of the time.
Gallup each month polls on this topic, and Newport was releasing the latest results to C-SPAN first.