Archive: November, 2012
John Baer

, Daily News Political Columnist

In yet another example of how the culture of PA politics protects it own, two state lawmakers unable to hold onto the seats this year will remain in legislative jobs at taxpayers' expense.

The online news service capitolwire.com reports that the pair -- one who lost in last spring's primary after being dogged by personal financial issues and one who opted not to seek reelection after he was charged with domestic violence and drunk driving -- start new jobs in legislative support posts on Monday.

It's a classic example of one of the Legislature's prime directives: charity begins at home so long as we can use taxpayers' money.
John Baer

, Daily News Political Columnist

(A brief discussion twixt Baer & Baer's editor, a.k.a. BE)

JB: Yo, boss, ya know Wednesday, Nov. 28 is a full moon, right?

BE: Oh no. You're not going to go off on us, are you? You know that modern science says there's no link between full moons and madness, werewolves, vampires or even erratic behaviour, right?
John Baer

, Daily News Political Columnist

The Associate Press reported Tuesday that Republican Gov. Corbett believes that maybe the hardest job he's ever had is working with Republican lawmakers in Harrisburg.

The guv, during an interview with KDKA radio in Pittsburgh, said that just like Democrats, Republicans have factions and that "getting them all on the same page, working in the same direction is probably the most difficult job I've ever had to do."

Three things.
John Baer

, Daily News Political Columnist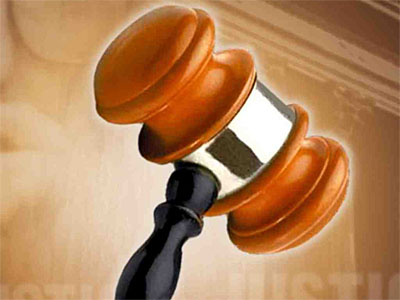 It appears that the state Constitution, which is often ignored by our lawmakers and courts when it comes to getting stuff they really want, is in conflict over the question of annual automatic pay raises.
Recently, I and others noted this year's annual raise for members of the largest full-time legislature in America (plus all of our more than 1,000 judges and other state officials) is 2.2 percent, or an extra $1,776 (ironic number) for most members starting Dec. 1.
Leaders, of course, get more.
John Baer

, Daily News Political Columnist

Okay, kids, here it is: a gift from me to you.

For the duration of the Thanksgiving weekend -- which, if you're a deer hunter (which in Pennsylvania can mean if you live west of City Line Avenue) extends through Monday, the opening day of hunting season -- I will not remind you of all the growl-worthy things wrong with our government and politics.

Just as presidents pardon turkeys, I ask you to pardon me.
John Baer

, Daily News Political Columnist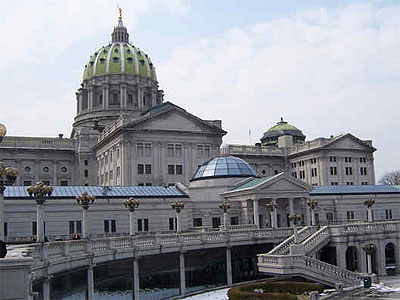 It's that time of the year again.
Your 253 state lawmakers, members of the largest full-time Legislature in America, are about to collect yet another annual automatic pay raise pushing their base salary up 2.2% to $83,802.
Full details are provided in a Tuesday Harrisburg Patriot-News account.
John Baer

, Daily News Political Columnist

In addition to the issue of whether Pennsylvania judges should retire at age 70 -- as mandated in the state Constitution, but under legal challenge in a new lawsuit -- the question of financing judicial campaigns also deserves some scrutiny.

This is so because: Pennsylvania is among a relative handful of states imposing no limits on what can be raised and spent in state political races; Pennsylvania is among a smaller handful of states that elect judges at all levels, and the U.S. Supreme Court has made campaign-financing a wide open game by allowing super-PACs with undisclosed donors to donate as much as they want.

An editorial in Monday's New York Times suggests now would be a good time to address the issue.
John Baer

, Daily News Political Columnist

The Pew Research Center and PBS' Newshour partnered on an interesting effort that offers both a national election "report card" and a short personal quiz that shows where you fit on the partisan spectrum.

The report card offers some rather dismal grades for all players in the political process, including candidates, press, pollsters and consultants.

Each group got overall lower grades than in 2008, and the 2012 campaign was seen as having less discussion of the issues and being more negative (by a lot) than the campaign four years ago.