Archive: November, 2012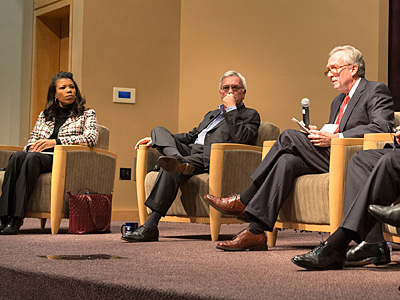 We were suprised by a turn the conversation took.
The "we" was a panel of four at a post-election gig at Penn State for communications and journalism students, faculty and what looked like a few townspeople (a crowd of a couple hundred; I'm betting most students were there under mandate, duress or for extra credit).
This was Tuesday night in the auditorium of the Hetzel Union Building, the student center on PSU's main campus.
And so it begins.
One week after Election Day 2012 comes a not-surpirising report that Gov. Corbett intends to seek a second term in 2014.
Nothing official, mind you, but no ambiguity either.
(A brief discussion twixt Baer & Baer's editor, a.k.a. BE)
JB: Boss, let me take you one more time to the well.
BE: Huh?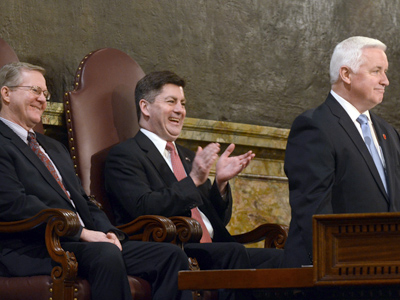 (A brief discussion twixt Baer & Baer's editor, a.k.a. BE)
BE: So, Pennsylvania Republicans must be pretty distraught and looking for ways to change their ways.
JB: You'd think so. They lost the presidency, a shot at a Senate seat and all three state row offices.
Even a casual look at election results from Tuesday would suggest that on a national and state level everyone is happy with things the way they are.
You'd think there was little if any concern about the sour economy, health-care issues, unemployment rates, etc., as voters across the country and the Commonwealth embraced the status quo.
As I've mentioned before, the Center for Responsive Politics estimates about $6 billion was spent on races for president and Congress, and we end up exactly where we were before the election cycle began: Obama, Democratic Senate, Republican House.
While many elements combine to decide elections on state and national levels, there are a few key things to look for Tuesday in Pennsylvania and the country.
First, voter turnout in Philly and the southeastern counties will decide who wins the state and maybe who wins down-ballot races such as auditor general. The lower the turnout, the better for Republicans. The higher the turnourt, the better for Democrats.
This is simple math: the state has 1 million more registered Democrats than Republicans.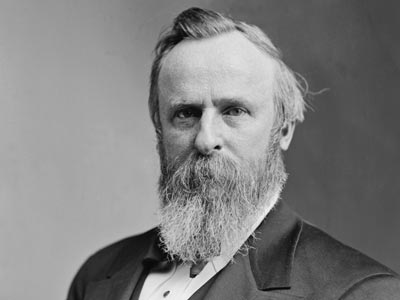 For those who might be experiencing a little nail-biting tension over Tuesday's presidential election, here's a short break from the serious business of electing a president.
Sunday's Washington Post included a list of best-worst stuff from the 2012 campaign, and the list includes an example of the "silliest" bloopers from each side.
The "silliest" Republican version is tied to that famous photo of Barack Obama in Iowa during the `08 campaign standing on a stage during what was claimed to be the Pledge of Allegiance without holding his hand over his heart.
There probably are smarter business people in public life (and maybe some with a better grasp of how the economy works) than New York Mayor Michael Bloomberg; but if so, I don't know anything about them.
The Harvard-educated Bloomberg's success and leadership places him annually on lists of America's richest and most influential people.
That, by itself, is no reason to harken to his words.