Archive: June, 2012
John Baer

, Daily News Political Columnist

Despite Gov. Corbett's horrible start on selling his Shell deal to lawmakers and voters, there's a better-than-even chance he can get it done as part of a new state budget due July 1.

Corbett and the administration erred badly by not owning the proposal to grant Shell $1.7 billion worth of incentives to build a huge processing plant in Western PA.

The story broke as a corporate giveaway at a time the guv wants to cut funds for education, social services and more; it underscored his reputation for taking political contributions from energy companies (especially natural gas) then declining to tax them.
John Baer

, Daily News Political Columnist

In the wake of the Catholic Church pedophile scandal and the Jerry Sandusky child-sex charges, their are sweeping changes in child abuse laws -- already adopted or being considered.

They mostly concern reporting periods and statutes of limitations that, for example, prevented charging numerous Philadelphia priests and supervisors who covered-up abuse as detailed in a graphic 2005 grand jury report.

At the time, state law required victims to report abuse by age 23. So the report concluded that "as a result, these priests and officials will necessarily escape criminal prosecution."
John Baer

, Daily News Political Columnist

Just two obsevations.

First, the bipolar state House is again wrestling with whether or not to sell off State Stores. They'll vote it. They won't. They have the votes. They don't.

The lesser (in soooo many ways) chamber appeared ready to act this week. Then it didn't and now, who knows?
John Baer

, Daily News Political Columnist

Timing -- in life, politics and criminal trials -- very often is everything.

So it's interesting that on the first day of Jerry Sandusky's criminal trial in Bellefonte Monday, NBC reported that a Penn State internal investigation uncovered emails among top university officials that suggest there was indeed a cover-up of Sandusky's alleged child abuse.

And who heads that internal probe? That would be former FBI director Louis Freeh, which might explain why a national news outlet got the story first. You leak to those you know.
John Baer

, Daily News Political Columnist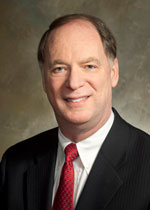 As Gov. Corbett and legislative leaders try this week to reach an agreed state budget spending number, there's a behind-the-scenes battle brewing among the branches of government.
It's fueled by Corbett's decision to replace his recent chief of staff Bill Ward, which included nominating Ward to be an Allegheny County judge.
The nomination ignored a request by Supreme Court Chief Justice Ron Castille that the governor hold off on any new judges until the 2013 judicial election cycle because the court system has a good-sized ($8.7 million) budget shortfall and judges cost money -- more than $200,000 a-pop.
John Baer

, Daily News Political Columnist

As legislative leaders continue to meet with Gov. Corbett with an eye toward passing a new, no-tax state budget, it appears a few bumps might be popping up along the road to the June 30 deadline.

This is often the case and sometimes such bumps are smoothed out or crossed over. But mostly it's part of a political game of distraction: look at this shiny thing over here while we gut some programs over there.

Still, it's clear that earlier optimism of a budget by mid-June is gone.
John Baer

, Daily News Political Columnist

(A brief discussion twixt Baer & Baer's editor, a.k.a. BE)

JB: Ya know that thing about Hillary Clinton replacing Joe Biden on the Democratic ticket this year?

BE: Fantasy. Old news. Won't happen.
John Baer

, Daily News Political Columnist

The presidential campaigns in Pennsylvania this week are stressing different issues.

The Romney campaign is hitting on coal and Hispanics; the Obama campaign on equal pay for women.

I'll let you be the judge.