Archive: June, 2012
Sandy Bauers, Inquirer GreenSpace Columnist
A recent survey of residents who live within 15 miles of the Delaware Bayshore -- the ribbon of marshes and beaches along both side of Delaware Bay -- holds good news for those who want to bring more attention to this special landscape and its creatures.
More than 80 percent of those surveyed said they "strongly agree" with the statement that they care about the environment, and pretty much as many -- 79 percent -- said they believe migratory shorebirds are important to the environmental quality of the region.
Those shorebirds come through every May, at precisely the same time horseshoe crabs are coming ashore to lay their fat-rich eggs. The birds descend on this banquet to refuel before heading to their nesting grounds to the north.
Sandy Bauers, Inquirer GreenSpace Columnist
New Jersey saw a spike in beach closings last summer, a national environmental group has found.
It blamed, in part, the wet weather of last year. Heavy rainstorms can overwhelm sewer systems, resulting in discharges to waterways. In coastal areas, the stuff can wind up in the ocean and along beachfronts in pretty short order.
"The results confirm the nation's seashores continue to suffer from stormwater runoff and sewage pollution that can make people sick and harm coastal economies," said the Natural Resources Defense Council in a press release.
Sandy Bauers, Inquirer GreenSpace Columnist

I've been getting a big response to this morning's column about using vinegar to clean.
One caller wanted to know if he could use it on grout -- yes.
Another asked about marble -- no, it will stain the stone.
Sandy Bauers, Inquirer GreenSpace Columnist
Congrats to Joey Bag-o-Donuts.
And Scooter.
Both are the newest spokesdogs in the Philadelphia Water Department's campaign to get dogs to teach humans how to handle canine waste: pick it up and put it in the trash or the toilet. Don't leave it on the street to be washed by the next rainfall into area rivers, which are the city's water supply.
Sandy Bauers, Inquirer GreenSpace Columnist
Today, I'm featuring a guest column by Sara Allan, a sophomore at Penn, majoring in environmental studies. I've heard from her a few times over the past year -- she originally was trying to drum up support for Earth Hour -- and the word energy comes to mind.
She's also the founder and director of SparkBox, a website that's supposed to "facilitate friendly conversation" among nonprofits. And she's the founder and principal of Allan Clout Consulting, a social media consulting firm for non-profits.
She writes on her blog profile, "Stimulated by some amazing elementary school teachers, a vacation to the Galapagos Islands, and an obsession with the National Geographic Channel, I have been researching the environment and greening my home, school, family, and friends for as long as I can remember."
Sandy Bauers, Inquirer GreenSpace Columnist
As Mayor Nutter mentioned on Monday's Greenworks event at Sister Cities Park, PhillyCarShare "is launching the nation's largest publicly accessible network of American-made electric vehicles."
And there, curbside, was one of them. In cherry red.
This is part of what they're calling the Philadelphia EV Micro-Community project, which combines the cars, charging stations and, presumably, drivers willing to try them.
Sandy Bauers, Inquirer GreenSpace Columnist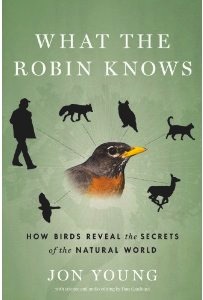 Note to reader: I've been a tad lax in keeping up with what I intend to be a regular feature. Sorry! So, today, here are TWO books that have come across my desk recently that look especially interesting.
--------
On many spring and early summer mornings, I can't sleep. There's just too much interesting stuff going on out in the yard.
Sandy Bauers, Inquirer GreenSpace Columnist
Has the western world maxed out on TVs, cars and other stuff of the modern, consumer-oriented lifestyle?
Maybe.
In advance of the worldwide sustainability Rio+20 summit, the head of the United Nations Development Programme told Agence France-Presse, a global news agency based in France, that we've bought enough.