Archive: May, 2012
Sandy Bauers, Inquirer GreenSpace Columnist
This press release just came out from the city:
In a major step forward for the "greening" of public spaces in Philadelphia, Mayor Michael A. Nutter formally announced today that the City and a national conservation group will partner with the School District to green as many as 10 school yards and recreation centers starting this spring.
The new groundbreaking initiative marks the second phase of the City's innovative Green 2015 Action Plan. It was announced at the William Dick Elementary School, which will partner with the adjacent Hank Gathers Recreation Center in North Philadelphia on a pilot project to significantly expand green space for public use. In addition to the School District, Green2015 partners include the Philadelphia Water Department, the Department of Parks and Recreation, national conservation non-profit The Trust for Public Land and the Mural Arts Program.
Sandy Bauers, Inquirer GreenSpace Columnist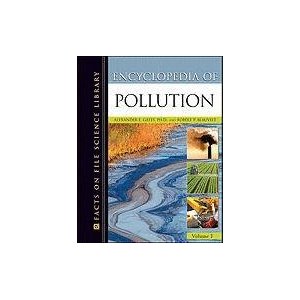 Looking for some green books for your reading list?
The Green Book Festival in San Francisco has named its award winners for 2012, and at least two books by local authors were named.
"Encyclopedia of Pollution" by Rutgers prof Alexander Gates and north Jerey environmental consultant Robert Blauvelt is a runner-up in the general nonfiction category.
Sandy Bauers, Inquirer GreenSpace Columnist
Now that pollination season has begun in earnest, I've been thinking more and more about bees.
Will we have enough this year -- and in years to come -- for our agricultural crops? Will I have enough in my own garden?
Probably no one would have given this a moment's thought before 2006, when Pennsylvania beekeeper David Hackenberg noticed something amiss. Hackenberg manages bees, trucking them from Florida to Maine to pollinate whatever needs it, according to the season.
Sandy Bauers, Inquirer GreenSpace Columnist
The new and surprising news about the red-tailed hawk nest on a window ledge at the Franklin Institute keeps mounting.
Today, there's the extraordinary development that the female has accepted a new male, who has begun to help her feed the three hatchlings.
The drama began more than a week ago, when the original male didn't show up at the nest one night. As the days passed, avid hawk-watchers -- both people on the street below the ledge who watch the nest and those who tune in via an online web cam -- began to fear the worst. He wasn't coming back.
Streaming video by Ustream
Sandy Bauers, Inquirer GreenSpace Columnist
The New Jersey Environmental Federation has issued an environmental report card for the NJ Guv, and Christie gets a D.
"We're grading the Governor because it's time for him to begin living up to his promises and get serious about protecting our water, air, and health," the group said.
The federation looked at 39 issues and gave the governor "poor" or "failing" marks on 28 of them.
Sandy Bauers, Inquirer GreenSpace Columnist
Back atcha, Delaware is saying to Pennsylvania Department of Environmental Protection Secretary Mike Krancer.
On Tuesday, Krancer said at a meeting in Wayne County that Delaware "smells like the tail of a dog" because of its opposition to natural gas drilling regulations proposed for the Delaware River Basin. A commission that oversees the basin has instituted a moratorium until rules can be adopted.
A spokesman for Delaware Gov. Jack Markell has responded.
Sandy Bauers, Inquirer GreenSpace Columnist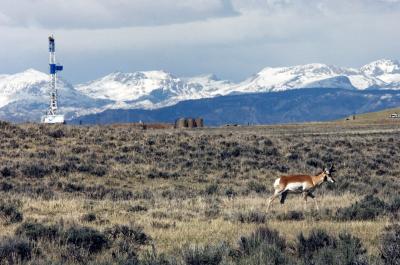 As natural gas drilling activity continues to escalate in Pennsylvania -- as of April 27, the state had issued 10,675 Marcellus permits and 5,314 wells had been drilled -- the question remains as to what impact this industrial activity will have on the state's wildlife.
Plenty of concerns have been raised.
In 2010, the Nature Conservancy issued a report predicting that energy development overall in the next two decades -- from wind turbines to natural gas drilling pads -- could alter up to 40 percent of the state's most ecologically valuable large forest blocks, endangering habitats of species from songbirds to trout.
Sandy Bauers, Inquirer GreenSpace Columnist
Geisinger Health System is planning to mine its database of hundreds of thousands of medical records to assess whether natural gas development in Pennsylvania has health effects, Bloomberg Business News is reporting.
Gov. Corbett's Marcellus Shale Advisory Commission had recommended that the state Health Department create a health registry to follow residents who live within a mile of gas drilling and production sites. But funding for it never materialized.
Geisinger is a non-profit group of hospitals in Eastern Pennsylvania, based in Danville.