Archive: March, 2012
Sandy Bauers, Inquirer GreenSpace Columnist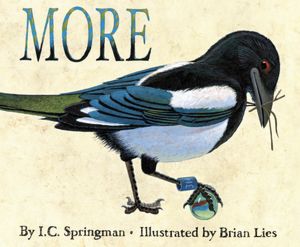 Here's a magpie. He's looking a little downcast, if that's not to anthropomorphic.
A mouse gives him a marble, and he flies off with it.
"Something" reads the first word of this odd and enchanting children's picture book, called "More."
Sandy Bauers, Inquirer GreenSpace Columnist
What's wrong with this picture: I drive my Prius to work in the morning. I work all day at my desk. (Okay, as a reporter, I frequently go out, but let's just say ... ) Then I drive home at night.
And all that time, the car is just loitering out there in the parking lot. When, instead, IT COULD BE MAKING ME MONEY!
That's part of the logic behind RelayRides, a user-to-user version, or perhaps an owner-to-renter version, of ZipCar and PhillyCarShare. Instead of a central organization maintaining a car fleet, people simply sign up to share their car with their neighbors, coworkers, etc.
Sandy Bauers, Inquirer GreenSpace Columnist
I struggled with this morning's column about off-peak power use. Somehow, I wasn't getting the logic worked out with one of the things I wanted to say. So I'll try it here:
I wanted to make the point that a lot of people are against new nuclear power plants. They're against coal. They're against natural gas.
I wanted to challenge them: If that's the case, what are you going to do about it? Other than write letters to elected officials and do other work to advocate for better policies, is there anything that you're willing to change in your own life to conserve so the nation doesn't need so much power? A lot of individuals would have to make a lot of changes, true, but I've always maintained that individual action counts.
Sandy Bauers, Inquirer GreenSpace Columnist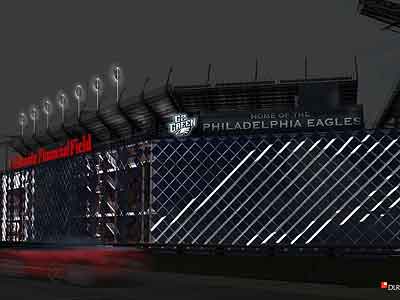 A year and a half after first announcing plans for solar power at the Philadelphia Eagles stadium, the franchise announced today that it was teaming up with a new partner — solar giant NRG of Princeton — and tweaking the plan.
NRG will design, build and operate an array of more than 11,000 solar panels and 14 micro wind turbines that, over the course of a year, will provide six times the power used during all Eagles home games at Lincoln Financial Field, the team said.
This time, the Eagles are working with a major player, a company that has already done a similar project at the Redskins' stadium, in the suburbs of Washington, D.C.