Archive: March, 2012
Sandy Bauers, Inquirer GreenSpace Columnist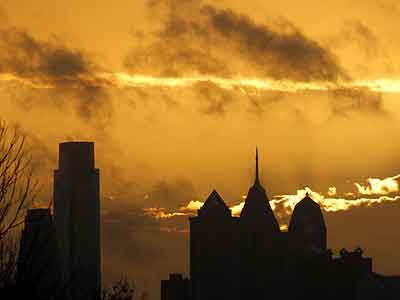 Earth Hour has been around a few years now. And according to the organizers of the planet-wide go-dark event, a record 147 countries and territories are joining in.
But not so much Philly.
At 8:30 p.m. local time Saturday, iconic places of all sorts will be turning out the lights for one hour to signal support for combating climate change and otherwise taking care of Earth. They include the Great Wall of China, Buckingham Palace, teh Las Vegas strip and the Empire State Building.
Sandy Bauers, Inquirer GreenSpace Columnist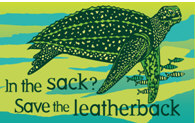 Events and announcements for Earth Day are rolling in.
Among them, one that will certainly have people a-twitter: A plan by the Center for Biological Diversity to hand out more than 100,000 endangered species condoms that day.
No, not for endangered species to use. For people to use.
Sandy Bauers, Inquirer GreenSpace Columnist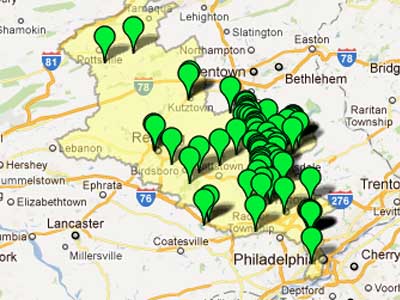 From its origins above Pottstville, the Schuylkill River travels 130 miles before it winds through Philadelphia and empties into the Delaware River.
That's 130 miles -- plus input from tributaries -- of opportunities to collect trash, unfortunately.
Every year, various groups get out onto the banks, determined to clean up the debris. Last year, the Schuylkill Action Network organized 18 litter clean-ups across six counties into one campaign, the Schuylkill Scrub. This year, they're doing it again, and the dates are April 1 to May 31.
View
Schuylkill Scrub 2012
in a larger map
Sandy Bauers, Inquirer GreenSpace Columnist
Zoo officials have always said that one of the benefits of zoos is that they serve as potential arks of genetic material in case populations in the wild should decline or even wink out.
That may be more the case now than ever. The Philadelphia Zoo, for instance, has been involved in a program to bring frogs back from the tropics and breed them at the zoo.
Now, a group of scientists, zoo officials and others is proposing to increase the number of polar bears in U.S. zoos so their genetic diversity can be maintained.
Sandy Bauers, Inquirer GreenSpace Columnist
This warm weather has gardeners' green thumbs twitching.
Over the weekend, my husband and I tossed five truckloads of mulch over the fence into our vegetable garden, on top of a winter's worth of composted chicken droppings and food scraps. Oh boy.
Sunday, we planted chard, lettuce, radishes, scallions and leeks.
Sandy Bauers, Inquirer GreenSpace Columnist
My inbox is still feeling the aftershocks of last week's column about green driving.
Some of the emails leave me with some explaining to do.
To those who noted that carpooling and public transportation are the greener option, I couldn't agree more. The point of the column wasn't to analyze transportation options, but to point out how, given one's current car and driving patterns, it's possible to make a difference with better driving.
Sandy Bauers, Inquirer GreenSpace Columnist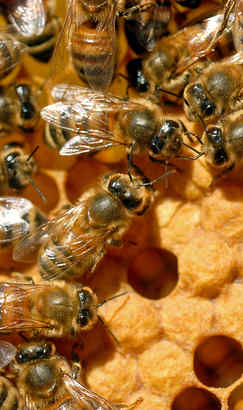 It was in the fall of 2006 that Pennsylvania beekeeper Dave Hackenberg first started noticing problems with his hives. By the next February, he figured he had lost all but 800 of his 3,000 hives.
Something was killing the bees. Researchers later tagged it with a name -- Colony Collapse Disorder -- but they have been unable to determine precisely what is killing the bees.
Last week, beekeepers and others filed an emergency petition with the U.S. Environmental Protection Agency, asking it to suspend use of a pesticide that, after years of frantic work by researchers, has been associated with the bee die-offs.
Sandy Bauers, Inquirer GreenSpace Columnist
PECO president and CEO Craig L. Adams in in Washington, D.C., today, pledging to help his company's 1.6 million residential customers in southeastern Pennsylvania save more on their home energy bills.
The company has committed to providing customers access to "Green Button" data about energy use. It could help them better understand where and when they use electricity, and how they could make changes that would lower their energy use...and the money they pay for it.
Never heard of "Green Button?" It's modeled after the "Blue Button" initiative by the U.S. Department of Veterans Affairs that allows people to access and download their own health information.