Archive: February, 2012
Sandy Bauers, Inquirer GreenSpace Columnist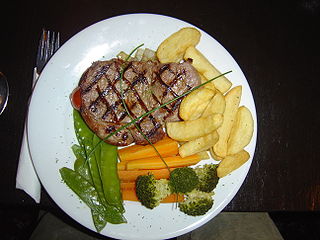 Interesting things have been going on with the nation's meat consumption.
In December, a U.S. Department of Agriculture livestock report indicated that "another sharp drop in U.S. domestic meat and poultry consumption is coming in 2012."
It also said the news should come as no surprise, but that looking at the historical context of the past few years, the trend was "rather shocking."
Sandy Bauers, Inquirer GreenSpace Columnist
The birds are back. And the cameras are on.
Philly's red-tailed hawks, which have attracted a web cam following from around the world, have just gone live for their spring season of nesting, mating and raising their young in a perilous urban world.
Likewise the cam view of the reknowned peregrine falcons that nest on a ledge of the Rachel Carson office building in Harrisburg.
Sandy Bauers, Inquirer GreenSpace Columnist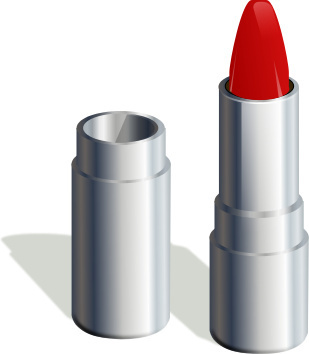 Lead is in many lipsticks. But is that okay?
Yesterday, the national Campaign for Safe Cosmetics highlighted an analysis of lead in lipsticks done for the U.S. Food and Drug Administration. The study found lead in all 400 lipsticks tested, with levels of up to 7.19 parts per billion.
Safe Cosmetics says this is more than twice the levels reported in a previous FDA study, and it has concerns.
Sandy Bauers, Inquirer GreenSpace Columnist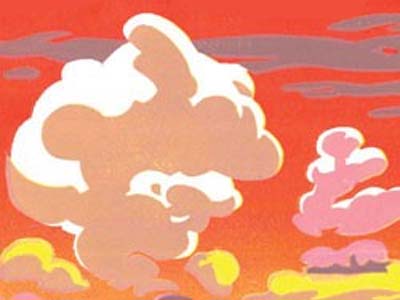 I spotted "The Cloud Collector's Handbook" in a bin of shamelessly disregarded books near my editor's desk.
I snapped it up. "Mind if I take a look?" "Sure."
What a gem! So even though it's not new on the market -- I DO try to be current -- it's so delightful I had to give it book-of-the-week status.
Sandy Bauers, Inquirer GreenSpace Columnist
Sophisticated tracking devices have transformed wildlife research. They've shown scientists where bluefin tuna swim, how red knots have backtracked to avoid major storms, and when species of all sorts start their migrations.
Now, National Audubon Society researchers have used the devices to get the first clues they need to solve a mystery that has intrigued them for years: Where do puffins go during the winter?
They know that in summer, the birds nest on the Seal Island National Wildlife Refuge, a 65-acre pile of rocks about 21 miles off the coast of Maine. They return each spring to the island, where females lays a single eggs in rock crevices. Once each chick hatches, the parents tends it for about six weeks, and then the chick flys out to sea. The parents follow a few weeks later, spending the next eight months at sea.
Sandy Bauers, Inquirer GreenSpace Columnist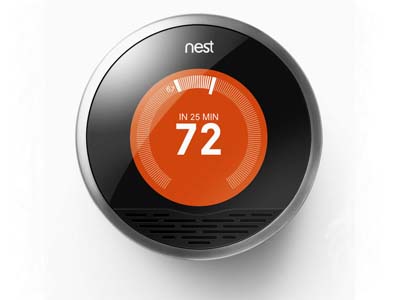 For Monday's GreenSpace column, I wrote about programmable thermostats.
They were supposed to make saving energy -- and money -- so easy. You could set the thing to automatically reduce the temperature during certain hours, raise it at other times.
But ample evidence exists to show they aren't working so well because people can't figure them out. In interviews with people, they kept comparing some of these devices to old VCRs, notorious for their difficulty to program.
Sandy Bauers, Inquirer GreenSpace Columnist
Yesterday, I blogged about whether hunger was an environmental issue. I see a lot of reasons that it could be considered one -- waste of food that gets thrown out, waste of arable land, agricultural issues such as chemicals and genetically modified organisms.
Today, I heard from Gary Oppenheimer, founder of AmpleHarvest.org.
"The answer to your question is 'yes'.... and I can speak with some authority on it," he wrote in an email.
Sandy Bauers, Inquirer GreenSpace Columnist
I was probably a bit testy on the phone.
The person calling wanted to tell me about a hunger project in Bucks County, and since I've somehow landed on lists of reporters who write about food — leading to all kinds of pitches that I have no interest in, such as what kind of Valentine candy to buy — I fear I cut the person off short.
But since then, I've been thinking about hunger, and I've realized it probably is an environmental issue. Or, at the very least, it dovetails with environmental issues.