Soapbox Monday
Sandy Bauers, Inquirer GreenSpace Columnist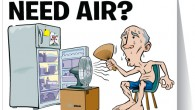 The Soapbox Monday series returns with a discussion on staying cool and green, today's blissfully cool temperature notwithstanding.
Join greenlimbs Editor in Chief Lauren Leonard and me as we explore how you beat the heat and the guilt sometimes associated with the luxury of air conditioning.
SANDY: Hi Lauren. Has your air-conditioner been cranking along like mine has? I'm sorry to say I've been lavish in my expenditure of electrons in my effort to keep cool.
Sandy Bauers, Inquirer GreenSpace Columnist

Today, as a continuation of our monthly conversation, Lauren E. Leonard, editor of GreenLimbs.com and I have been discussing litter.
Here's how it went:
LAUREN: I grew up in a place where you just didn't litter. When I came to Philly for college, the thing that most made an impression on me was how dirty it was. Before I could recognize the city's vast cultural institutions, amazing public spaces, and historical significance, I had to wrap my brain around the litter.
Sandy Bauers, Inquirer GreenSpace Columnist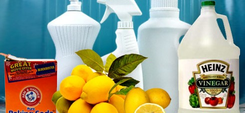 Today, Lauren E. Leonard of greenlimbs.com and I are are hoping to start a conversation about chemicals in everyday products ... by 'fessing up about what's under our kitchen sinks.
Many cleaners contain caustic, even toxic, chemicals that may be bad for our health. There are alternatives, but do they work as well?
We hope you'll join the debate by commenting below or on the greenlimbs site.
Sandy Bauers, Inquirer GreenSpace Columnist
The efficiency upgrade for America's light bulbs continues.
When the calendar turned to January, 75-watt bulbs joined 100-watters in having to meet new energy efficiency standards.
Some have referred to the legislation, signed by President Bush, as a "ban" on incandesents. But that's not true. It's just that, so far, manufacturers haven't figured out how to get incandescents to meet the new standards. Nor are they likely to. There are just too many other wonderful choices.
Sandy Bauers, Inquirer GreenSpace Columnist
I struggled with this morning's column about off-peak power use. Somehow, I wasn't getting the logic worked out with one of the things I wanted to say. So I'll try it here:
I wanted to make the point that a lot of people are against new nuclear power plants. They're against coal. They're against natural gas.
I wanted to challenge them: If that's the case, what are you going to do about it? Other than write letters to elected officials and do other work to advocate for better policies, is there anything that you're willing to change in your own life to conserve so the nation doesn't need so much power? A lot of individuals would have to make a lot of changes, true, but I've always maintained that individual action counts.
Sandy Bauers, Inquirer GreenSpace Columnist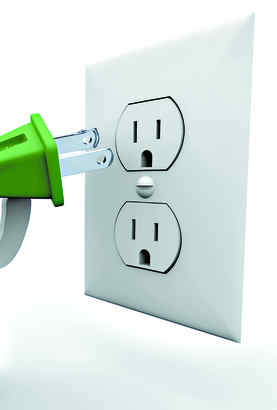 I'm one of those annoying people who thinks we should actually be paying more for household electricity.
That way, we might use less of it.
So poor people wouldn't be penalized, the system could be weighted. The first X number of kWh would come cheap. It would be a family baseline. The next X would be more expensive. The X after that would be really expensive. So people could still have their eight-bedroom mansions and their hot tubs. They'd just pay more to power it all.
Sandy Bauers, Inquirer GreenSpace Columnist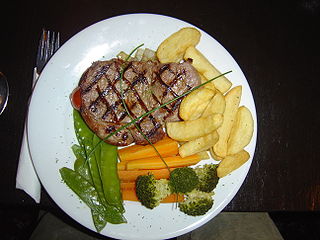 Interesting things have been going on with the nation's meat consumption.
In December, a U.S. Department of Agriculture livestock report indicated that "another sharp drop in U.S. domestic meat and poultry consumption is coming in 2012."
It also said the news should come as no surprise, but that looking at the historical context of the past few years, the trend was "rather shocking."
Sandy Bauers, Inquirer GreenSpace Columnist
I was probably a bit testy on the phone.
The person calling wanted to tell me about a hunger project in Bucks County, and since I've somehow landed on lists of reporters who write about food — leading to all kinds of pitches that I have no interest in, such as what kind of Valentine candy to buy — I fear I cut the person off short.
But since then, I've been thinking about hunger, and I've realized it probably is an environmental issue. Or, at the very least, it dovetails with environmental issues.