How to ...
Sandy Bauers, Inquirer GreenSpace Columnist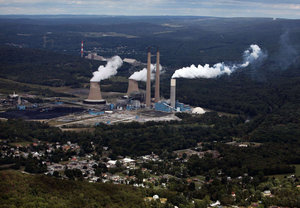 Yesterday, the U.S. Environmental Protection Agency released national data from 2010 for about 6,700 large industrial emitters of greenhouse gases. They were predominantly power plants, and they released mostly carbon dioxide.
I wrote a story about it for this morning's paper.
That story focused on how Pennsylvania ranked second in the nation in the amount of emissions from these sources, and how seven coal-fired power plants in Pennsylvania made the list of the top 100 emitters nationwide.
Sandy Bauers, Inquirer GreenSpace Columnist
I'm still getting tons of emails about light bulbs. One thing that's abundantly clear is that people are confused, so I'll try to help.
Here's a Jan. 1 story I wrote that explains what the new efficiency standards for bulbs are and why national legislators and environmental groups think they are important.
As the Natural Resources Defense Council's Noah Horowitz said, looking ahead to full implementation of the standards in 2014, the nation is "on pace to save $13 billion per year in the form of lower electric bills and prevent the need for 30 large power plants, and all the pollution they generate."
Sandy Bauers, Inquirer GreenSpace Columnist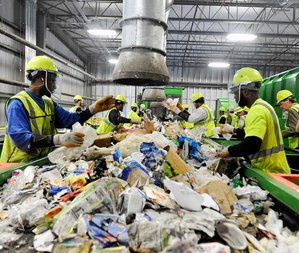 My story earlier this week about a $20 million high-tech sorting facility that Waste Management opened in Northeast Philadelphia took some avid recyclers by surprise.
In the story, company officials noted that so many plastic bags come in with all the other recyclables that they can't keep up with them. Workers attempt to pull them from the stream at the outset, sending them whooshing off via a vacuum system to a different part of the building. But still, so many get by that they clog the machinery. Twice a shift, workers have to shut down the automated line and clear the works.
So let us re-emphasize: Plastic bags should not be put in with the curbside recyclabes.
Sandy Bauers, Inquirer GreenSpace Columnist
They call it a "dashboard." And it's a way for the public to track information on facilities that are violating the Clean Water Act.
The U.S. Environmental Protection Agency today released a new data and mapping tool that looks at national trends, and then zeros in on statewide views and individual facilities.
The tool incorporates data on minor facilities -- it looks like about a bazillion in Pennsylvania alone -- and major ones. Included is the latest information from EPA's 2009 Annual Noncompliance Report. Also, information on the inspections conducted by both EPA and the state, violations and enforcement actions over the past two years, and the penalties levied in response to violations.