Green Gauntlet
Sandy Bauers, Inquirer GreenSpace Columnist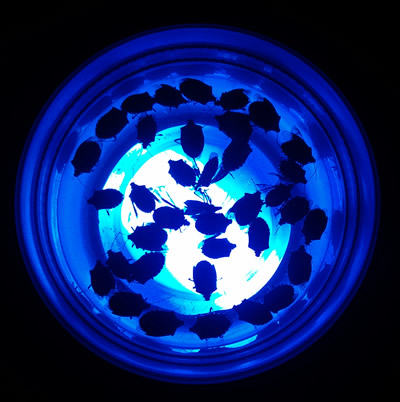 I've seen them already.
Stink bugs are latched onto my window screens, no doubt peering inside deciding which nook or cranny they want to spend the winter in.
I turned on the window air-conditioner the other day and heard a familiar tick-tick of their little exoskeletons hitting the metal and they got sucked through the system.
Sandy Bauers, Inquirer GreenSpace Columnist
I'm big on using paper made from recycled materials. But this was something altogether different.
A guy from Brooklyn, Karl Wald, is marketing paper made from recycled paper plus ... elephant dung.
He's got paper, note cards, photo albums, memo books and more. His website is www.MrElliePooh.com.
Sandy Bauers, Inquirer GreenSpace Columnist

The first time I picked it up, the bottle felt so weird. Instead of the heavy plastic laundry detergent jug I'm used to, it felt so light!
The Seventh Generation detergent I was using was in a cardboard container. It looked like a bottle, but felt like an egg carton.
I've been drinking my wine in boxes -- shiny cardboard on the outside, a plastic pouch on the inside. But this bottle went one step further, making the outer container from a mixture of recycled cardboard and old newspaper.
Sandy Bauers, Inquirer GreenSpace Columnist
I'm surprised my ultra-green friend, Sylvie Verdant, even has a cell phone. For her, it's so techno.
But even more than she hates cell phone towers as a blight on the landscape, she hates wires. They're everywhere, she notes, and why someone would object to the sight of clean wind turbines off the coast of New Jersey when every beachfront and barrier island is laced with power lines and utility poles is beyond her.
Plus, I think a former boyfriend, horrified at her remote location in a solar-powered treehouse, wanted her to have a way to summon help in an emergency. So he got her the phone and paid for a plan. The boyfriend is long-gone -- there's only so much recycling passion a person can withstand, I suppose -- and most of the time Sylvie keeps the cell phone off.
Sandy Bauers, Inquirer GreenSpace Columnist

Sylvie Verdant, my uber-green friend, is a big believer in tap water. She figures her money pays for it in the first place, so why would she go and spend more for bottled?
The question, for her, becomes this: How best to transport tap water on days when she's not going to be near a tap?
The plastic bottles that have bisphenol A, she long ago nixed.
Sandy Bauers, Inquirer GreenSpace Columnist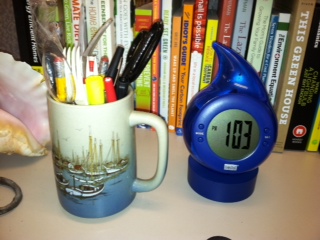 I definitely think my eco-friend, Sylvie Verdant, should get a clock. I have strong suspicions that her only timepiece is a sundial in the yard of her solar-powered treehouse.
She's rarely on time. She's either early or late. And she says things like "I'll meet you tomorrow at moonrise," which may sound exotic and cool, but really!
Honestly, sometimes I just don't know how she manages.
Sandy Bauers, Inquirer GreenSpace Columnist
To tell you the truth, I have never given one iota of thought to whether my kitchen utensils are green. I have a few spoons, some of those plastic-ey scraper things to get the last bit of peanut butter out of the jar, a whisk, and that's about it.
But if I were starting out as a cook, and I wanted to be green, I might choose some kind of wood or bamboo, as long as it was sustainably grown.
That's what my friend Sylvie Verdant uses, although lately she's been into raw foods and hardly uses any utensils at all.
Sandy Bauers, Inquirer GreenSpace Columnist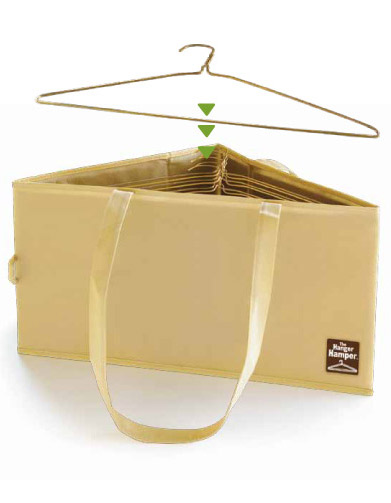 Most times, when I tell my extreme eco friend, Sylvie Verdant, about a purported new "green" product, there's at least room for debate.
But when it came to the Hanger Hamper, she shut me down cold.
As I described it -- a triangular bin that folds "for easy storage" and then will hold 100 hangers -- she began to fix me with a steely glare. Then she began sputtering.