Archive: July, 2012
Sandy Bauers, Inquirer GreenSpace Columnist
New Jersey Gov. Christie and the state's environmental groups have landed on common ground _ a highly unusual occurrence.
That's because earlier today Christie signed a bill that would encourage the growth of the solar industry in the state.
New Jersey already is a leader. It is second in the nation in solar installations. So far, more than 775 megawatts of solar has been installed in the state, enough to power about 130,000 homes. (Or, as the environmental groups note, more than the amount of energy produced by Oyster Creek Nuclear Plant, which they have pushed to have shuttered.)
Sandy Bauers, Inquirer GreenSpace Columnist
Chalk up yet another amazing feat for plants.
Scientists have long touted trees and other inner-city greenery for their cooling shade, property-enhancing beauty and, yes, their ability to absorb air pollution.
But apparently the greenery has been doing a much better job of it than anyone realized.
Sandy Bauers, Inquirer GreenSpace Columnist
Just how much is our air-conditioning warming the planet?
Plenty, says Stan Cox, a senior scientist at the nonprofit Land Institute in Kansas.
At the same time it's cooling us -- and not entirely to our benefit, but more on that later -- it's consuming vast quantities of energy. Add in an expected spike of growth, as more and more developing countries add more and more units, and it could have an impact on climate change, he writes in a fascinating new post on Yale Environment 360.
Sandy Bauers, Inquirer GreenSpace Columnist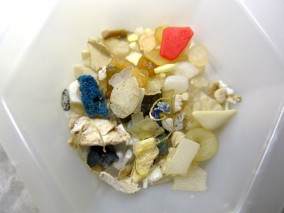 The northern fulmar, a relative of the albatross that forages for all its food at sea, turns out to be an excellent indicator of marine plastic pollution.
To the detriment of the bird, evidently.
Apparently, they eat a lot of plastic and retain it in their bodies for long periods of time. Analysis of dead fulmars' stomach contents has been used as an indicator of plastic pollution in the North Sea since the 1980s.
Sandy Bauers, Inquirer GreenSpace Columnist
Here's a cool thing to do with your kids this weekend:
Natural Lands Trust, a land conservation organization, has launched an app that, in effect, provides a tour of the 574-acre Stroud Preserve near West Chester.
The app, SCVNGR, is free for iPads, iPhones and Android devices. You download it, then click on Treks on the main page and then look for "Stroud Preserve - NLT."
Sandy Bauers, Inquirer GreenSpace Columnist
You know those crinkly snack bags? The ones made of foil or other materials that aren't easily recyclable?
Well, now someone wants them.
And of course it would Tom Szaky and the folks at Trenton-based TerraCycle, who have made a successful business out of taking things no one else wants and turning them into cool products that people will buy.
Sandy Bauers, Inquirer GreenSpace Columnist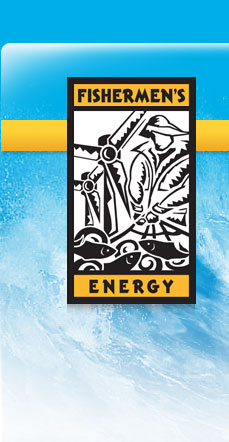 Construction is a "go" for the Atlantic City wind farm, an inshore project of Fishermen's Energy.
The company has announced that it received its final permit necessary, from the U.S. Army Corps of Engineers.
While other projects are in the works for federal waters offshore, this project would be located just off of Atlantic City in state waters.
Sandy Bauers, Inquirer GreenSpace Columnist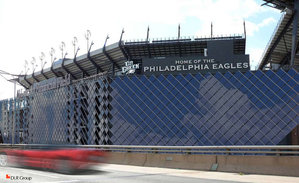 This morning, Leonard Bonacci, the director of event operations for the Philadelphia Eagles, will be part of a White House event on sports and sustainability.
The goal, says a White House press release, is "to celebrate industry successes in saving energy, reducing waste, and adopting sustainable practices in professional sports venues and events across the country."
So with him will be NFL player Ovie Mughelli; Bob Nutting, Chairman of the Board of the Pittsburgh Pirates; and Mike Richter, former goalie for the New York Rangers. And, oh yes, Lisa Jackson, head of the Environmental Protection Agency, and Jon Carson, Director of the White House Office of Public Engagement.