Archive: May, 2012
Sandy Bauers, Inquirer GreenSpace Columnist
Ouch! Is the contentious world of natural gas drilling taking a nasty turn?
Speaking at a meeting of the Wayne County Builders Association Tuesday afternoon, Pennsylvania Department of Environmental Protection Secretary Michael Krancer apparently had strong words for the state of Delaware.
"Sometimes they smell like the tail of a dog," the Wayne Independent reported. "And it (the state) is shaped like a dog with a tail. This is the tail wagging the dog."
Sandy Bauers, Inquirer GreenSpace Columnist
Once again -- for the fifth year in a row -- the University of Pennsylvania has emerged at the top of the U.S. Environmental Protection Agency's list of green power champions at colleges and universities.
Penn beat 72 other schools across the country by purchasing more than 200 million kilowatt hours of green power -- power from renewable sources -- during the current academic year.
Penn is a big place with a lot of research and a lot of power needs, so this amount turned out to be 48 percent of the school's overall power usage.
Sandy Bauers, Inquirer GreenSpace Columnist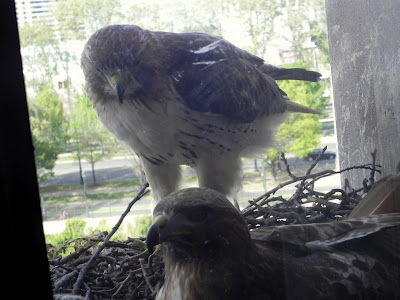 The three eggs hatched on a Monday.
But the celebration was short-lived. By Friday, events at the red-tailed hawk nest on a third-floor ledge of the Franklin Institute took a turn for the worse.
Avid hawk-watchers who have been monitoring the nest last saw the adult male that night at about 6 p.m.
Live stream videos at Ustream