Archive: April, 2012
Sandy Bauers, Inquirer GreenSpace Columnist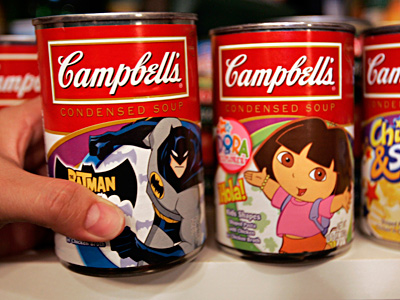 On Friday, the U.S. Food and Drug Administration denied a petition asking it to ban the controversial chemical, bisphenol A, from food and food packaging.
But it said its studies of the chemical, also known as BPA, are not complete. So, in other words, stay tuned.
How this ultimately plays out is anyone's guess.
Sandy Bauers, Inquirer GreenSpace Columnist
Philadelphia is upping the recycling ante.
After instituting a RecycleBank program that gives household recyclers points that they can redeem for groceries, gift cards, merchandise and other things -- or donate to charitable projects -- the city and RecycleBank have now launched a sweepstakes.
Between now and June 30, every time someone registered with RecycleBank actually recycles -- the stickers on bins get scanned to record participating -- they'll get entered in the sweepstakes.
Sandy Bauers, Inquirer GreenSpace Columnist
Jean Twenge is certainly getting some push-back.
Last month, the Journal of Personality and Social Psychology published an article by Twenge, a San Diego State psych prof, concluding that Millennials are less interested in the environment and in conserving resources than those of previous generations when they were the same age.
The study was broad, looking at things such as life goals, concern for others and civic engagement. But it was the green aspects that probably surprised her most and represented the biggest change from previous generations.
Sandy Bauers, Inquirer GreenSpace Columnist
As is often the case, I had more information than I could fit into the print version of the GreenSpace column, which this morning was about the environmental benefits of native plants.
As evidence that Doug Tallamy's message is taking off -- in addition to the 100 talks he gives a year and the 130 people that showed up recently at one hosted by the Schuylkill Center for Environmental Education -- is the growing number of nurseries that sell native plants and the growing number of organizations that hold annual sales.
For a list of nurseries, check out www.plantnative.org. It lists more than a dozen in central New Jersey and the broad southeastern Pennsylvania region.