Archive: January, 2012
Sandy Bauers, Inquirer GreenSpace Columnist
Officials expect today's hearing on proposed fuel economy standards that would boost the nation's average to 54.5 miles per gallon by 2025 are expected to continue through the evening.
So far, comment has moved along at a fast clip, with many industrial, environmental and religious perspectives.
Plus a lot of local ones. Several groups held a lunchtime press conference, and here are some excerpts via a press release:
Sandy Bauers, Inquirer GreenSpace Columnist
A federal proposal to have the nation's cars and light trucks reach an average fuel efficiency of 54.5 miles per gallon by 2025 would "effectively double the fuel efficiency" of the vehicles, said Joseph O. Minott, executive director of the Clean Air Council, a regional nonprofit based in Philadelphia.
He was testifying today at a hearing in Philadelphia — one of three nationwide — about the proposed standards.
The increased fuel efficiency "will have significant and far-reaching effects," Minott said. It will save individual consumers thousands of dollars on gas, slash greenhouse gas emissions, reduce dependence on foreign oil and ensure that American automobiles "will remain the most competitive in the world," he said.
Sandy Bauers, Inquirer GreenSpace Columnist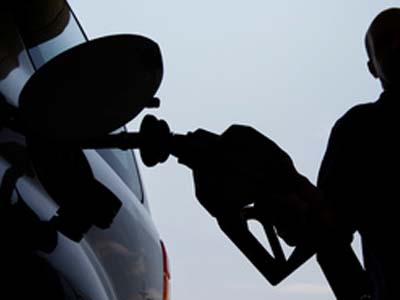 "Time is up," said Sierra Club president Robin Mann, a Delaware County resident, at at today's hearing on about proposed national fuel economy standards that would require an average of 54.5 miles per gallon by 2025.
"It is a national disgrace brought to us by the oil lobby that we have squandered so much time and opportunity to embrace such common sense solutions as maximizing fuel efficiency and cut emissions," Mann said.
She added that "the arguments in favor of the proposed new standards are beyond compelling." The technology is there, jobs will be created and the economy boosted, national security will be enhanced, and public health benefits will mount, she said.
Sandy Bauers, Inquirer GreenSpace Columnist
Would you like your car to get better gas mileage?
Federal officials will be in Philadelphia today to take testimony on proposed fuel efficiency standards that would require cars to get 54.5 miles a gallon -- a "fleet" average -- by 2025.
Today's average? About 27 mpg. By one estimate, the new standards could save consumers $4,000 in fuel costs over the life of an average vehicle.
Sandy Bauers, Inquirer GreenSpace Columnist
I'm listening in again on the hearing in Philadelphia on proposed standards to increase the fuel efficiency of the average car and light truck made in the U.S. to 54.5 miles per gallon by 2025.
Colleen Kennedy of Delaware County is talking about how "life-changing" this rule could be for her. Born with asthma, she has experienced a host of problems. Now, she has a heart problem.
Air pollution exacerbates her plight and her symptoms. "I feel that this is a no-brainer," she said.
Sandy Bauers, Inquirer GreenSpace Columnist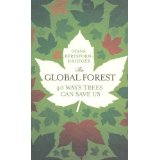 This is a book to keep on the nightstand and maybe give yourself the treat of one beautiful essay a night.
"The Global Forest: 40 Ways That Trees Can Save Us," may not be the best title. It sounds kind of like a how-to book. A checklist of things to tick off.
Instead, this is an elegant, eloquent collection of essays that conveys the author's reverence for forests in one area after another -- in its nuts, in its medicinal properties, in its sacred connections.
Sandy Bauers, Inquirer GreenSpace Columnist
Watching television is certainly getting expensive.
And I don't mean the cable fees.
I mean the electricity. The sets are getting bigger and bigger. And we have more and more of them. So even with some efficiency gains, they're gulping down more and more power.
Sandy Bauers, Inquirer GreenSpace Columnist
How much mileage is in YOUR tank?
Last year, the Obama administration proposed new fuel efficiency standards for cars and light trucks, calling for them to reach the equivalent of 54.5 miles a gallon by 2025.
That's just an average, so think how high some of the cars will go, assuming there will still be plenty that will continue to suck fuel.