Archive: October, 2008
Sandy Bauers, Inquirer GreenSpace Columnist
Bill Kelly thinks about water a lot.
As an artist, he's looked at how people interact with the wilder world, and he's recently focused on water as "one of the most common but easily overlooked interactions we have with nature everyday, and one reason why it presents an ideal lens through which to explore the larger story of society's reliance upon the natural world."
He's recently finished a series of "jar art" - filled with water, plants and images - to "remind how we are intertwined both locally and globally with the finite amount of water that exists on this planet."
Sandy Bauers, Inquirer GreenSpace Columnist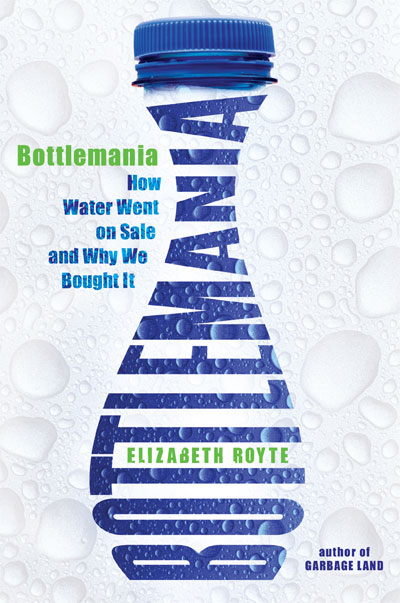 The bottled water wars are heating up.
Today's Miami Herald writes about radio ads that tout Miami-Dade's tap water as cheaper, purer and safer than bottled water.
But Nestle Waters North America, which makes nearly $4 billion a year selling bottle water brands, has objected.
Sandy Bauers, Inquirer GreenSpace Columnist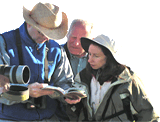 Birders are known for their counts. The Christmas bird count. The life list. And so many more.
This Sunday, birders across the country will be engaging in another -- the 14th annual "Big Sit!" Participants stake out a 17-foot diameter circle and note as many species as possible in 24 hours.
The rules are simple and non-competitive, according to press information about the event. "Count all the birds you see or hear from within one 17-foot diameter circle, real or imaginery (species, not individuals). For competitive birders, it's a chance to showcase identification skills. For casual bird-watchers, the Big Sit! can be a wonderful opportunity to learn new species while meeting new people or old friends."
Sandy Bauers, Inquirer GreenSpace Columnist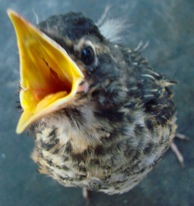 RecycleBank customers are used to getting incentive points for recycling that they can redeem at area retailers.
Now, they can convert those points into charitable deductions.
Under a new program announced earlier this month by RecycleBank and George Leck and Son Inc., a waste removal company in Bucks County, customers can make donations to The Aark, which for more than 30 years has been aiding in the care and rehabilitation of birds and other animals in the area.
Sandy Bauers, Inquirer GreenSpace Columnist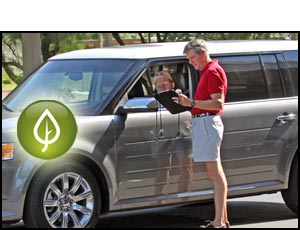 I keep hearing about ways to better fuel economy, and sometimes the tips seem so simple it's hard to believe they can make that much of a difference, even though I've proven it to myself in a previous column.
Now, the Environment Report's Rene Gutel chimes in. She recently went out with an "eco-drive trainer" and drove the same route three times.
First time around, with no advice: 27 miles a gallon. By the third time: 36 miles a gallon.
Sandy Bauers, Inquirer GreenSpace Columnist
Interstate 65, which goes through Indiana, Kentucky, Tennessee and Alabama, is being touted as America's first "biofuels corridor."
As the result of a $1.3 million federal project, E85 ethanol (a gasoline blend with 85 percent ethanol) and B20 Biodiesel (a blend with 20 percent biodiesel) is available the entire length of the interstate, from Gary to Mobile.
A driver is now no more than a quarter-tank's drive from a fuel retailer carrying E85, which can be used in "FlexFuel" vehicles. (This is something you'd have found out when you bought the car. If you have one, you probably know it; if you don't think you have one, you probably don't. If you want to be sure, check www.biofuelsindiana.com) Biodiesel can be used in any diesel engine.
Sandy Bauers, Inquirer GreenSpace Columnist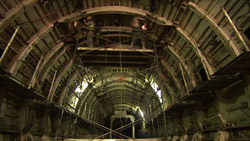 Underground and out of sight, more than two million miles of water, sewer and stormwater pipes criss-cross the nation.
Many are really, really old. Some, as much as 150 years old. Some are so old they're made of wood.
And experts are worried that they're going to need repairing or replacing soon, and that it's going to cost a bundle.
Sandy Bauers, Inquirer GreenSpace Columnist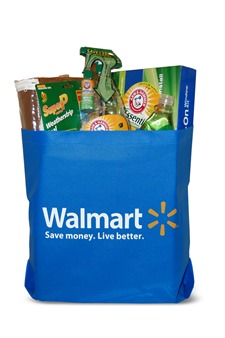 This is a big time for bags. As in the reusable ones, the "hot green giveaway of the moment," writes Ellen Gamerman in the Wall Street Journal.
Google gave out 525 of them at a conference not long ago. Look for them at Whole Foods, Home Depot, Ikea, you name it. One blogger handed them out at her wedding.