Sandy Bauers, Inquirer GreenSpace Columnist
The transformation of the American light bulb market has been under way for several years.
Early adopters have had a blast. For others, it's been tough.
Either way, the number of incandescent bulbs available on the market is shrinking. And the number of alternatives — halogens, LEDs and CFLs — is growing.
Sandy Bauers, Inquirer GreenSpace Columnist
Get ready, southern Delaware and Chester counties!
Officials have opened a recycling/sorting center in Delaware, and they want YOUR stuff.
So think plastics, glass, aluminum, cardboard, paper and tin.
Sandy Bauers, Inquirer GreenSpace Columnist
"Dryer balls" that will eliminate the need for scented dryer sheets and help your dryer work more efficiently.
A student-led project for a house that, just maybe, is smarter than its inhabitants.
A group that is figuring out how to best use vacant lots in Kensington.
Sandy Bauers, Inquirer GreenSpace Columnist
A draft report by an international group of hundreds of scientists finds with more certainty than ever that human activity is largely responsible for the warming of the earth's average surface temperature, leading to altered weather patterns, the melting of glaciers and sea ice, and more.
The group, the Intergovernmental Panel on Climate Change, releases reports every five or six years and are considered the definitive works on climate change because they analyze and synthesize peer-reviewed work on climate change. The panel first addressed whether climate change was happening, then why, then what to expect going forward. In 2007, the panel won the Nobel Peace Prize, along with Al Gore.
The next report, the panel's fifth, isn't due for several months, although a small portion of it could be released next month. But some news outlets, including the New York Times, obtained advance draft copies. Note the word "draft." Things could change. But ...
Sandy Bauers, Inquirer GreenSpace Columnist
Last week, I wrote about the Pennsylvania Game Commission's plans to downlist the bald eagle. New Jersey may take similar steps, beginning its process next year.
All of this is a testament to restoration efforts, cleaner streams and the environment's gradual recovery from DDT and similar pesticides.
Today, Paul Zeph, director of conservation for Audubon Pennsylvania, said his organization had "no concerns" about the plan.
Sandy Bauers, Inquirer GreenSpace Columnist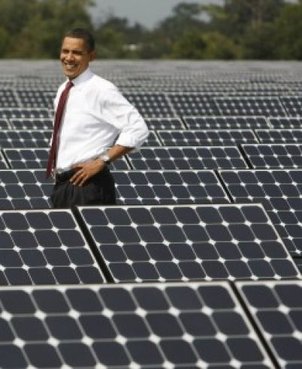 President Obama's 2010 promise is taking shape. Officials confirmed last Friday that solar panels -- made by a U.S. company -- will be installed atop the White House.
I haven't seen any photos yet, but supposedly workers are atop the building this week, installing the panels.
The White House used to have solar panels, during Jimmy Carter's presidency. (In truth, they provided hot water, not electricity.) But Ronald Reagan had them removed.
Sandy Bauers, Inquirer GreenSpace Columnist
Libraries have long been about more than books. Some rent out artwork. In more eco-minded communities, they loan Kill-A-Watt meters for measuring how much juice a particular devices uses.
Camden County has topped them all. Two libraries now have charging stations for electric cars.
It's part of a new $60,000 network of seven charging stations the county freeholders recently had installed. The Department of Energy paid half the tab with a matching grant. Camden County also entered into a pilot cost-sharing program with ECOtality North America to install the countywide charging infrastructure.
Sandy Bauers, Inquirer GreenSpace Columnist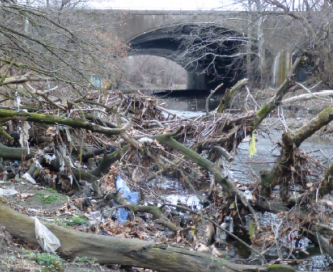 About a year ago, Philadelphia resident Kelly O'Day took a tour of the Tacony Creek Park.
He'd been a resident of Philadelphia most of his life, but he'd never been there. He thought it would be a beautiful nature spot.
Instead, the retired environmental engineer, who spent much of his career in the business of water supply and wastewater, was appalled at all the trash he saw in the creek.