Christine Cavalier rejoins Great Expectations as a citizen blogger for The Big Canvas Confab. You can check out her personal blog at www.purplecar.net.



She writes:


Most of my ballroom exposure has been at weddings. I've been to countless numbers of weddings. The weddings have been for first timers and first timers usually go big, so naturally I've wrestled many a hotel ballroom to their tiny dance-floor knees.

As a wedding guest, one is often left alone while the rest of your tablemates are dancing, getting drinks or stumbling to the bathroom. I remember many times staring at the ceiling, alone like a buoy floating in a silent sea of white tables and empty champagne glasses. With faded notes of "Only You" playing in the background, I've contemplated many a chandelier in my day.

The Big Canvas Confab was held Saturday, Dec. 6, at the Valley Forge Radisson Hotel. The ballroom was huge. It had no less than eight recessed chandeliers. Why anyone would push one chandelier, let alone eight, up into the ceiling is beyond me. Maybe they thought that if masses of baubles were dangling like diamond-encrusted icicles one may mistake the humble Radisson for Versailles; Traffic on the Schuylkill is already très horrible.

I signed in at the receiving tables, got my pre-printed ID sticker (with the esteemed term of "Blogger" under my name), and received my "wedding" favor, an awesome Big Canvas T-shirt. Easels holding some stunning student art framed all the doorways. I didn't have a lot of time to gaze; Due to holiday traffic on I-76 (surprise), I was one of the last batch of people to file into the large ballroom before our two emcees introduced the event and the esteemed keynote speaker. I circled the room and situated myself to get good photos.

There was a lot of diversity in the guest list of this shindig. I definitely wasn't the youngest person in attendance this time; there were lots of men and women of all ages. The Budesa Brothers, a two-man band that had been playing in the corner of the room, started packing up their gear. The event was starting. People settled into their seats.
Blogger Above Average Jane joined Great Expections at both the summer and fall Big Canvas forums. She returns to give us her take on the concluding event, The Big Canvas Confab. She writes:

The big finale of the Big Canvas was held on Saturday, December 6th at the Valley Forge Radisson. Close to 200 people attended.
Judge Midge Rendell, Pennsylvania's first lady gave the keynote address. She spoke primarily about the founding of the Avenue of the Arts and drew comparisons between that process and what is needed to realize the Big Canvas project.
Project coordinators Chris Satullo and Harris Sokoloff, who had previously welcomed participants, returned to the podium, gave the day's themes as to embrace creativity as Philadelphia's winning regional motto and global brand, and to think in active not passive voice; participate and don't just attend. In a few months advisers will reconvene to discuss ideas to take to elected officials.
Citizen blogger Alletta Emeno, who has written previously about Big Canvas events, returns for The Big Canvas Confab. She writes:

With more than 500 participants at 13 meetings held over six months in five counties resulting in hundreds of pages of notes that led to four possible strategic approaches outlined in a Citizen Issue Guide to Arts and Culture, the Big Canvas has accomplished so much. And, yet, so much seemed left undone at the conclusion of the initiative's three-hour "Confab" in Valley Forge on December 6th.
Who will lead the arts and culture community into battle? Can the organizations put aside self-interest in favor of the common good? What will an equitable, sustainable funding model look like? And how many arts and culture organizations will go under while all of this gets decided?
Unfortunately, the three-hour meeting of more than 200 attendees didn't bring clarity to any of these issues. Instead, the event fell victim to an overly ambitious schedule that left little time for strategizing.
Corey Abramson makes his second appearance as a Great Expectations citizen blogger. He is a longtime Philadelphian and a student at Temple University, where he hosts a radio show. He writes:
Well Hello there Philadelphia,
Its been a while, what with school, a national election, a world series and Thanksgiving but I'm glad to say that I'm back for your blogging pleasure.
Last Saturday, Dec. 6, 2008, I took part in the next step of The Big Canvas project, a citizen-driven initiative to revitalize the arts and culture in Philadelphia and its surrounding counties. The Big Canvas is part of the Great Expectations project. I received a welcoming email from Jodie Chester Lowe, my main contact with Great Expectations a few weeks ago asking if I'd like to come back for "The Confab," which is the next step for the project.
The goal of the Confab was to bring together the results of the past eight months' worth of citizen input, hopes and dreams. This includes the 13 rounds of discussion that brought together about 500 citizens from throughout the region. This breaks down into about 40 separate break out groups, which each provided their own perspective to the Big Canvas' approaches.
Amber Tardiff-Watson returns as a citizen blogger for Great Expectations. She was one of five bloggers who, along with roughly 200 citizens from throughout the region, attended The Big Canvas Confab. She writes:
A handful of politicians - ranging from state senators to local representatives - gathered at the Big Canvas Confab on Dec. 6, 2008, to hear the ideas and concerns of taxpayers regarding the future of arts and culture in the Philadelphia area.
After listening to the main event presentation, as well as individual concerns expressed in small focus groups, the politicians seemed very receptive to the general idea that arts and culture play a vital role in the health of the region by brining in new jobs, reducing dropout rates in schools, and strengthening local ties by way of community centers and civic programs.
The politicians were open with their concerns as well, expressing the reality that budgets are tight, and in this time of economic trouble, the local community would really need to come together with some force if they expected increased funding for the arts.
Admittedly, the gathering for The Big Canvas Confab was a giant step in that direction, but additional collaboration would be required to show state and local decision-makers that broad regional support exists for the arts. Otherwise, it was made crystal clear that the same big museums and organizations with "power and influence" in the area will continue to receive funding at the expense of smaller grassroots organizations.
However, in my particular focus group, Philadelphia Councilwoman Maria Sanchez offered an interesting alternative to expanding arts in the absence of operating dollars provided by the state or county government. She suggested that politicians can get creative with policy initiatives and tax incentives to help support local artists and community centers in the area.
Consider this an open thread about the Dec. 6 Big Canvas Confab and the

Summary of Findings

presented there. The Confab and the summary resulted from the dialogue among citizens at our summer and fall community forums.

You can also check out:


• The Issue Guide, where after reading you can rate the suggestions yourself
In times of tight budgets – from family budgets up to the federal budget – it's often smartest to look for other kinds of support than fiscal.

Yes, our arts and culture institutions are looking for more fiscal support. From small to large – the Point Breeze Arts Center to the Kimmel Center – our arts and culture institutions operate on the edge. And that edge gets very thin in times like these.

Still, if what we've learned at through the Big Canvas forums to develop a regional strategy to support arts and culture in the Delaware Valley is any indication, citizens and organizational leaders alike think there are additional things that can be done in the short term. Things like "communicate, coordinate and collaborate" to take better advantage of existing resources. Or like being explicit on the qualitative benefits the arts and culture bring to neighborhoods and communities. None of this would take addition dollars, but would require using existing dollars differently. But it's a difference that could make a difference.

And it's a difference that could, citizens told us again and again in forums across the five counties, build real public support now and into the future. Public support that could translate into dollars later.

We'll discuss these and related ideas at The Big Canvas Confab: Rally for Arts and Culture. It's this Saturday, December 6th at the Radisson Valley Forge Hotel and Convention Center. We'll start at 1 p.m. and be done at 4, so you can do holiday shopping before or after the Rally.
Citizen blogger Amber Watson-Tardiff fills us in on the final Big Canvas fall community forum, which was held in Plymouth Meeting. This is Amber's first time as a Great Expectations blogger. Her personal blog is
http://www.jerseymomma.com
. She writes: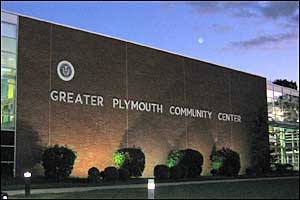 A diverse group of Montgomery County citizens met on Tuesday, Oct. 21, to participate in the final Great Expectations forum at the Greater Plymouth Community Center.
The purpose of the event was to narrow down various approaches to expanding the arts that would appeal to taxpayers and art lovers alike - especially in a time of economic strain on local and state government.
Attendees were asked to discuss and vote based on four predetermined approaches to the arts and subsequent funding options. The room was then divided into three groups, and individual ballots were given at the end to each participant.
Although I was not privy to the final results, I can say that the concept of regionalism won in my particular discussion group. And by regionalism I mean this: the citizens of Montgomery County feel "left out" when it comes to the arts.
Citizen blogger Christine Cavalier took part in The Big Canvas discussion held Oct. 6 in Narberth. She found a group of people willing to listen and share their ideas on how best to fund arts and culture in the Philly region. (You can read her personal blog at http://www.purplecar.net/) She writes:

Ah, Narberth. Land of 25 mile-an-hour streets, gargantuan stop signs, and commissioned theme songs. My husband and I, along with our young kids, enjoy the Fourth of July celebration in Narberth each year. Throughout the summer, we happily pack the car with pails and shovels and drive to the one-big-huge-sandbox park. Narberth is Main Line Middle Class Upper Crust Division at its best. Take a drive out there once in a while to see how the other half lives.
The night of Monday, Oct. 6, I was sans kids, sans minivan. It felt light and almost unnatural having nothing but me, my notepad, and my new digital SLR. The streets were dark and quiet. Main street Narberth can get "suburban rowdy" at times (not anything like the flavor on South Street at any given moment of any day), but it was too early for the Narberth karaoke crowd. I drove around the one-way grid of avenues and found a parking space on the street next to the borough building. This would be my first visit to the building, although I've walked past it numerous times in search of coffee and snacks during park outings. This night I ended up walking around it one more time because the main door was bolted. A sign by the side door directed Great Expectation participants to take the elevator to the second floor.
Waiting for the elevator, I could hear the echoing voices of participants upstairs asking if they were in the right place. The room for the Great Expectations meeting was enormous, perhaps designed to hold every Narberth citizen for town-hall meetings. Chairs were set up in rows and in two big circles in opposite corners of the room. There was a refreshment table filled with cookies, cheese, fruit and those ubiquitous boxes of coffee (which weren't marked decaf; at 8 p.m. at night, I steered clear of them).
City resident Albert Yee visits Swarthmore to hear what p
eople from that area of the region had to say at The Big Canvas community forum held Oct. 14. Albert's person blog can be found at http://www.dragonballyee.com/blog/
He writes:
Swarthmore College is set on an arboretum, and the people at Great Expectations booked a room in a LEED NC certified building. My first trip out to Swarthmore, and I intend to go back to have a closer look at the scenery. Back to the agenda. If you're looking for some background info on the forums, read up!
Approximately 25 people from the Swarthmore area came out to take part in the evening's event. I don't know too much about Philly's burbs, but I'm going to assume that the sampling was a decent representation of who lives out there - all white.
One person in my breakout group brought up the fact and The Inquirer's Chris Satullo pointed out that the audience at Moore College of Art meeting two weeks prior was a different sight.

During his opening remarks, Satullo pointed out how Philly's Arts & Culture (A&C) programs get about 3 percent ($18M) of it's funding from local governments with the lion share coming from Philly.