Over the past three years, Jessica Procini, CHHC, AADP, CTMC has made it her mission to put the fun back into weight loss, with her ever-popular Laugh Yourself Skinny program.
Procini is a Philadelphia-based health and weight loss expert, speaker, and founder of the hilarious web TV series J-CiniTV (seriously, check it out!) with training from the Institute of Integrative Nutrition and the Institute of Psychology of Eating.
But, the best part about working with Procini is that she doesn't just talk the talk, she's literally walked the walk.
"Laugh Yourself Skinny started from my own secret struggle to lose weight," said Procini. "I stopped going out because I was worried about sabotaging my plan to lose weight and I felt like I had to choose between being comfortable in my body or going out and having fun.
"My program bridges the gap between that divide. It's about finding the fun in the process that for so many women seems like miserable never-ending journey."
For Procini, losing weight is about understanding how your body functions, primarily which foods fill you up and also give you energy. Yet, she stresses that every body is different and every food is going to have a different reaction with each person.
"What I eat on a daily basis varies so much," said Procini. "My meals below are certainly different from what I ate last week and what I'll eat tomorrow because I base it all on my understanding of my own body and then tailor it to my lifestyle, which sometimes means traveling for an event."
During the week, Procini generally partakes in five or six smaller meals to keep her blood sugar and energy levels up. Meal planning for Procini is about differentiating between the mind and body.
"Our minds are always caught up on portion control or eating clean and all of that. So I try to take a minute, stop and ask myself, What does my body need right now?"
Below, Procini shares her typical day of healthy eating:
9 a.m.: Vigilant Eats Goji Cacao Superfood Oatmeal.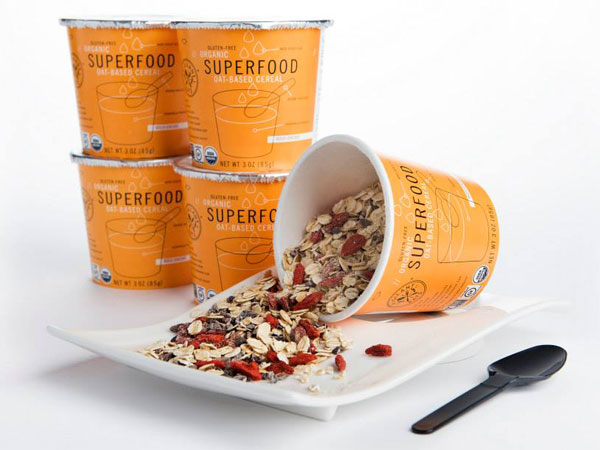 "I honestly believe that everyone should have Vigilant Eats in their pantry as a portable breakfast option. All you have to do is add water (no microwaving required) so it's a great healthy option for someone who's on-the-go. When I'm home, I like to add a little almond milk to switch things up."
11:30 a.m.: Green juice (kale, cucumber, ginger, lemon, green apple).
"I have one juice about everyday but I definitely don't use it as a cleanse. I don't drink coffee and I'm very sensitive to caffeine so my green juice is what gives me the energy I need for the rest of the day."
1:00 p.m.: Coconut yogurt with granola and soaked nuts from Pure Sweets & Co.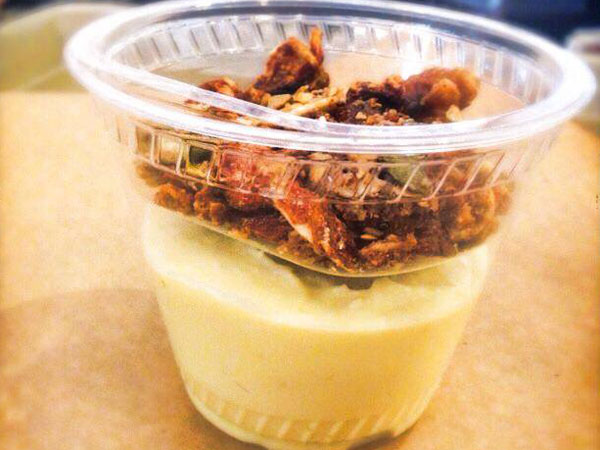 "I discovered that I had a sensitivity to dairy about five years ago and I've cut it out of my diet ever since, so snacks like coconut yogurt are my go-to."
2:00 p.m.: Kale Caesar salad with roasted chickpea croutons from Pure Sweets & Co.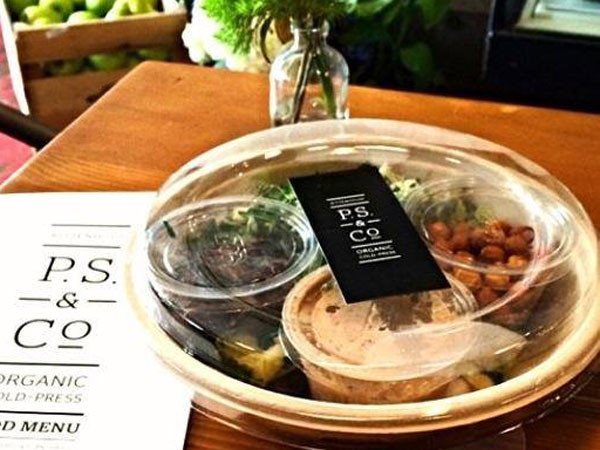 "I hardly ever cook. I just don't find the fun in it. So instead, I find ways to make eating out work for my budget and my body. Pure Fare, Pure Sweets & Co., Wedge + Fig are some go-to spots of mine for a healthy meal."
7:00 p.m.: Grilled Chicken (leftover from the weekend), brown rice and stirfry carrots, peppers and onions and a glass of red wine.
"My dinners (and most of my meals, for that matter) consist of simple lean protein, high complex carbs and healthy fats. That's what keeps my blood sugar stable. Blood sugar is the number one thing you want to watch when you're trying to have high stabilized energy. If your blood sugar is going off like fireworks, your body won't be able to burn fat.
Usually, I'll work a piece of dark chocolate in for dessert. I love Green and Black 70% Dark, and Fine and Raw from Tierra Mia."
----------
Read more Goal Getter for healthy eating, weight loss and more.