Archive: September, 2012
Jonathan Takiff

, Inquirer Columnist
Few mobile phone applications have the potential to save your life like the newly launched Philadelphia Fire Safety App.
Optimized for the Apple iOS and also running on the Android platform, this well organized and easy to use tool offers lots of good tips - from a general fire safety check list to specific information on, say, space heaters (the number one cause of fires in winter months) and electrical wiring, You'll also easily discover DIY advice on putting out fires (don't use water!), CPR tips plus a hospital locator. There's good advice on emergency preparedness, too - from floods to terrorism. And even a history of the PFD and instant access to its' radio stream - great for "ambulence chasers" and other calamity followers.
This good job is the work of the Philadelphia Fire Department in collaboration with Drexel University's Antoinette Westphal College of Media Arts and Design and Drexel's Department of Public Safety. The real "angels" behind the project are Kal and Lucille Rudman, veteran music media moguls and philanthropists whose foundation has supported Drexel and the Philadelphia Fire Department for more than a decade.
Jonathan Takiff

, Inquirer Columnist

Dish Network delights in offering bargain price satellite TV service and innovative features (like auto recording of prime time network programming and "Auto Hop" commercial skipping) that please customers and vex rivals. Now it's hoping to do more of the same with dishNET Broadband - a high speed satellite delivered broadband service available nationwide October 1 starting at $39.99 a month.

The initial marketing thrust will be to the 14.5 million underserved rural and outlying suburban residents who have to settle for DSL or worse, "dial-up" internet service. To get that lowest price $39.99 a month deal, you'll have to bundle the web works with a Dish satellite TV subscription package (others pay $10 more).

The basic price promises at least a 5 megabits per second download and 1 Mbps upload speed with 10 gigabytes of content per month before automatic capping (slowing of the service) kicks in. Sandvine Intelligent Broadband Networks estimates median household broadband usage is 10.3 GB per month.
Jonathan Takiff

, Inquirer Columnist
With the fall rush of releases now upon us, a dedicated music fan can be eatin' new DVDs and albums for breakfast, lunch and dinner this week from the likes of Mumford & Sons, Katy Perry, Toots Thielmans, Queen, Green Day, Shemekia Copeland and more.
Video Watch: Given Gizmo Guy's multimedia nature, new video concerts/documentaries gotta come first.
A week after the release of Bob Dylan's swirling "Tempest" comes the terrific, British made documentary "Bob Dylan and the Band- Down in the Flood" (Sexy Intellectual/MVD) which chronicles their long association and synergy. Contains many a rare still and video clip, plus new insights from Ronnie Hawkins (who first brought the Band together) and The Band's enigmatic Garth Hudson - who never shows the white of his eyes.
Jonathan Takiff

, Inquirer Columnist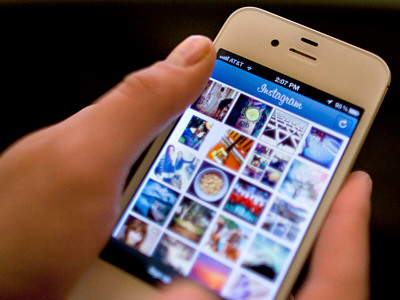 The first iPhone 5 reviews are in. And they liked it, they really liked it.
"Finally, the iPhone we've always wanted," hails CNET, "in a top-to-bottom redesign that is sharp,
slim and feather-light."
"Apple has chiseled the smart phone to near-perfection," froths MG Siegler of Techcrunch.com.
Jonathan Takiff

, Inquirer Columnist
While Nintendo has been previewing its' innovative dual screen Wii U game system for two years, the Japanese game giant has finally made it real - announcing pricing ($300-$350) and availability (November 18) for the system.
The basic Wii U package includes both a console (which also plays conventional Wii games) and a snazzy tablet sized touchscreen GamePad controller used in conjunction with what's happening on your big TV. In some games, multi-taskers will discover hidden tools on the tablet screen or get an overview map of a course not visible on the big TV. On Activision's "Call of Duty: Black Ops 2," one gamer can play on the big screen while a rival works moves on the tablet screen – much better than a split-screen setup when it comes to surprising your opponent.
Nintendo's tablet peripheral also can be enjoyed as a stand-alone game player, when other family members insist on using the big TV for actually watching television shows which, ironically, they might have first discovered on the Nintento TVii guide service that's coming free with a Wii U.
Jonathan Takiff

, Inquirer Columnist

Got a complaint you need to share with the city? Now you can do it through an app on your iPhone, Android mobile or Blackberry.

Launched today, this online version of the Philly 311 hotline lets you act instantly when you spot something that needs to be fixed – like a city block with no streetlights, downed trees or abandoned cars. The app makes it easy to submit a request for help and to attach a photo to verify the issue. The complaint automatically is funneled to the right city agency. You then get notified when the request is completed.

Wondering if others in your neighborhood are experiencing the same issue – say stinky sewer smells? You can monitor nearby requests and add comments. The software, developed by PublicStuff, aggregates complaints for faster response.
Jonathan Takiff

, Inquirer Columnist

Have you hit the fatigue wall on Apple iPhone 5 and iPod news? Uh, me too. So let's try to make this brief.

Just out from the Apple press conference in San Fran is the not-so- surprising official announcement of the iPhone 5 - preorders start Friday, product ships a week later (Sept. 21). Of course the 5 is more powerful and exciting – starting with a larger 4-inch (versus 3.5 inch) Retina display and new A6 central processing unit. The CPU boasts twice the data and graphics processing power of its' predecessor, yet is downsized 22 percent compared to the A5 and is more energy efficient. Most notably, standby time in the phone has been increased from 200 hours to 225, and with the new dual band WiFi wireless receiver users can stream 10 hours of data, versus nine for single band Wi-Fi on the 4S phone.

And yes, Virginia, the iPhone 5 will run worldwide on those new and faster LTE networks (as well as GSM and CDMA). LTE has been rolling out in the U.S. from Verizon, AT&T and newly Sprint.
Jonathan Takiff

, Inquirer Columnist

Pictures of accessories for Apple's new iPhone have already leaked, several hours before the mobile phone's official announcement.

Be still my heart.

Code named "Lightning," says 9to5Mac, the new iPhone connecting/charge cord features a smaller, simpler plug interface to the phone, allowing a slimmer device profile and purportedly transmitting data quicker. New iPhone earphones, called "Earpods" promise to hold in place better and deliver improved sound.