Archive: August, 2012
Jonathan Takiff

, Inquirer Columnist

Philadelphia-based Stream TV Networks is hoping for some attention at this week's giant IFA electronics show in Berlin.

Sony has already stolen a lot of the thunder with the introduction of its 84-inch 4K TV - an LCD panel that delivers four times the resolution (3840x2160 pixels) of today's "Full HD." How good is that? So capable that Sony is willing to deliver the model with simple, non-powered passive 3D glasses. Even in that compromised 3D mode the XBR-84X900 will still deliver a 1080 line image – at a staggering $30,000 introductory price.

Panasonic and Japanese national broadcaster NHK (which funds a lot of the nation's tech development ) are at IFA with a 145 inch 8K "Super Hi-Vision" technology demonstration. When first commercialized, that set will probably cost more than most people's homes.
Jonathan Takiff

, Inquirer Columnist

There's a good reason or three to load Foursquare on your mobile phone, if you're heading off to the Budweiser Made in America festival on the Ben Franklin Parkway this weekend. Also reasons to be sitting by your computer, if not.

Loading the Foursquare app will earn special perks at the festival. On arrival, sign in to the app and (with its' location detection) you'll then be able to unlock a special Made in America Foursquare badge to flash for special perks.
Jonathan Takiff

, Inquirer Columnist
Want to know who's spending the big bucks to influence your vote this election? Two apps launched yesterday – Super Pac App for the iPhone and the Ad Hawk app for iPhone and Android devices – can offer insights.
Both use audio recognition technology similar to that deployed for the popular music identifying Shazam and SoundHound. Instead of cluing that it's Gotye or Emeli Sande you love, these high tech tools identify the ad-sponsoring Super Pacs. That is, those semi-secretive organizations which, for the first time in presidential election history, have the legal right to raise and spend unlimited funds donated by corporations, labor unions and individuals to sway your vote.
Gotta wonder how MIT grads (and ultra-conservative billionaire activists) Charles and David Koch feel that their alma mater's MIT Media Lab dreamed up the Super Pac App and got it rolling with financial support from the John S. and James L. Knight Foundation. Available for iPhones, this spiffier of the two new political enlightenment tools lets you discover (to a degree) whose money and how much is behind a commercial. You can then rate it on fairness/deceptiveness, compare others' judgments and dig deeper into the ad's claims. "This app is an opportunity to educate and engage voters, in a way that makes traditional political TV advertising more interactive as well as accountable," said app co-developer Jennifer Hollett.
Jonathan Takiff

, Inquirer Columnist

OK, tablet converts. When's the last time you took out your trusty old Windows-based laptop to read email or search the Web? A week ago? A month ago? Hmm, that's what we thought.

Still, you might be interested in the good deals Microsoft will be offering to upgrade to its' new, slicker and more efficient Windows 8 operating system.

So, also, will us workhorses (and old school computer-ites) who dutifully tap it out daily on a Windows machine.
Jonathan Takiff

, Inquirer Columnist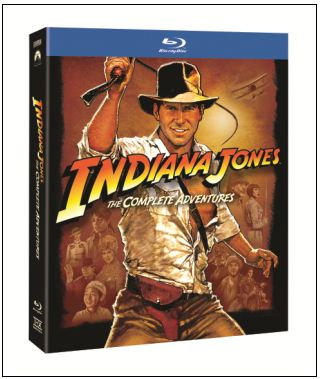 With a lot of hooplah, the home video release of "The Hunger Games" pulled out passionate purchasers this weekend. And an upcoming theater promotion for the long overdue "Indiana Jones" Blu-ray box set is likely to create a buzz. Still, the future forecasts for home video movie viewing are sending major players like Redbox and DTS scrambling for higher ground.
Diehard devotees were out in droves for the DVD and Blu-ray releases of "The Hunger Games" on Saturday night at midnight. A number of party-throwing retailers reporting complete sellouts of inventory, said www.comicbook.com. But when Gizmo Guy checked the inventory at my South Philly Target store last night, the shelves were freshly restocked, including for the Target-exclusive 3 disc Blu-ray/DVD/Ultra-Violet copy Collectors Edition (about $25) with extra-extras about the making of the super-popular film and book series.
Lucas Films and Paramount are hoping to stir up similar excitement for the overdue high def boxing (and Sept. 18 home release) of "Indiana Jones-The Complete Adventures Blu ray." Three days earlier, AMC theaters will run an "Indiana Jones" marathon on 69 screens across the country. Locally, you can dress the part and hop the globe with the world's most adventurous archeologist in all-day affairs (starting at 10:30 a.m.) at AMC Cherry Hill 24, Neshaminy 24 and Plymouth Meeting 24. The $25 admission includes some commemorative items and a $5 kick back to your AMC Stubs account.
Jonathan Takiff

, Inquirer Columnist

Want to get a sonic taste of the 51st annual Philadelphia Folk Festival happening in Upper Salford township? The final Sunday night concert is streaming right now (4 to 9:30 p.m.) and right here on the internet.

While poorly promoted, all three evenig PFF shows have actually been put out there for the world to hear this weekend, for the very firest time, by the locally based iradiophilly.com. Gizmo Guy only learned about it when Little Feat did a shout out to the world wide web audioence last night from the main Martin Guitar stage.

On tap today - The Great Groove Band, Tracy Grammer, bluegrass legends Red Clay Ramblers, cool Canadian export City and Colour, the old timey Secret Sisters, The HillBenders and the romping stomping jazz 'n funk flavored Trombone Shorty & Orleans Avenue to close the night and fest.
Jonathan Takiff

, Inquirer Columnist

Food Network, Moore College and Apple are on our radar screen today, for tech news with a Philly twist.
Eat Better, Locally: "Food Network - On the Road" launched today as a free app for iPhone and iPad. Using the device's GPS for location, the app quickly summons up recommended dining places (including food trucks!) and dishes of merit available just a short walk or ride away. From our new Market St. office location, we were urged first to visit Delilah's at the Reading Terminal Market for the award winning Mac and Cheese. Too bad the place closed in March! Also in the (relative) hood was Good Dog Bar and Restaurant at 224 S. 15th St. as featured on Diners, Drive-ins & Dives. Users can also find and save food spots to visit based on chefs, style and other locales. You're supplied with addresses, phone numbers, directions, ratings reviews and those ever popular food porn glamour photos.
Can't Beat 'Em, Join 'Em?: Apple has been unable to convince the HBOs and ESPNs of the world that their channels should be made available a-la-carte (bought one at a time) on an Apple TV device. So now Apple's going to the middlemen - cable giants starting with Philadelphia based Comcast and Time Warner - to try and persuade them to allow cable channel tuning capability on a newfangled Apple TV set or set-top box, reported the Wall Street Journal this morning. Of course the same gizmo would also go to the iTunes store and other internet sites. ironically, Apple's arch rival Samsung has shown prototype "Smart TV" sets at CES the past two Januarys that could do just that - eliminating the need for a separate set top box in each location. In a whole house video set up, that makes for an attractive and economical proposition for a cable or satellite TV provider. (Samsung prototype sets working with Comcast, Xfinity and DirecTV services have all been shown.) But Samsung demonstrates a lot of sexy stuff before the tech is fine tuned for public consumption - this being a (still unfulfilled) case in point. Will the foxy Apple now beat Samsung to the punch. luring the big chickens of cable land into their den? Uh, wouldn't count on it.
Jonathan Takiff

, Inquirer Columnist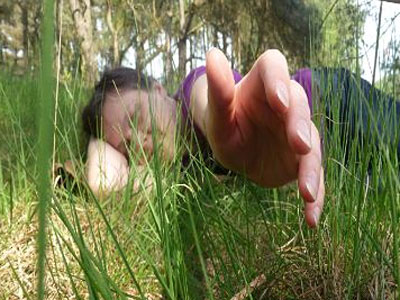 Philly-based "3-D TV-Without-Glasses" innovator Stream TV Networks, Inc. will be sharing its "biggest technological announcement" with the world at the giant IFA electronics show in Berlin next week, said CEO Mathu Rajan. But as a locally-based company, how could he and they not give Gizmo Guy the inside scoop?
Stream TV Networks, Inc will be touting a technology partnership with Hisense - the "leading TV brand in China" - for a range of televisions and other products using Stream TV's Ultra-D (3-D without glasses) hardware and software. "The technology can be ported to displays in practically all sizes," said Rajan. "We are starting with a 42-inch TV then a 46-inch and products like tablets, laptops, smartphones and PCs thereafter."
While Americans have wavered on 3-D, in large measure because of the need to wear those dern glasses, the technology is being totally embraced by the Chinese populace and will be pushed with Ultra-D's glasses-free ("auto-stereoscopic") tech through Hisense's 1,000 China stores. "Avatar" (finally being widely released in 3-D Blu-ray in the U.S. on October 15) is the biggest grossing film in China, with $208 million in ticket sales. 7,000 of China's 11,000 screens are 3-D capable. In the provinces, the tech is there from day one when the first movie theater opens. "They're skipping the 20th century and going straight to the 21st," noted "Avatar" director/advocate James Cameron in a recent interview.