Archive: July, 2012
Jonathan Takiff

, Inquirer Columnist

Hey there Madonna fans. Want a sneakk\ peak of her new stage show - before it makes its' U.S. debut at the Wells Fargo Center next month?

It's streaming right now and right here, Live from the Olympia in Paris.

And if you're reading this later than Friday afternoon, you'll be able to visit the same "lovelive" site for a replay.
Jonathan Takiff

, Inquirer Columnist
Philadelphia Eagles players will be literally flying off game tickets this season, via a just-announced augmented reality option on the Eagles Mobile app.
Developed by Aurasma, the "virtual browser" innovator also behind the Philadelphia Inquirer's AR-enhanced Barnes Museum special section, the Eagles rendering should be super easy to activate and enjoy.
Fans need only to call up the Eagles Mobile app on a smartphone, click on "fan zone" and then "augmented reality." Now point the smartphone camera at the face of your Eagles game ticket. That will trigger a series of videos - game highlights and analysis, previews plus messages to fans from Eagles players.
Jonathan Takiff

, Inquirer Columnist
Four months after RelayRides introduced its "peer-to-peer" car sharing concept to Philly, the local operation looks pretty dismal. Maybe today's boost from OnStar will jump start the engines.
Unlike Philly Car Share or ZipCar, RelayRides doesn't own a fleet of vehicles. It acts as a conduit and matchmaker for individual car owners to rent out their personal vehicles on an hourly, daily or weekly basis. A search of the local site this morning found 8 nice looking vehicles available within a 1.6 mile radius of my location -including practical haulers like "Rob's (2002) Ford Explorer" ($7.50 an hour/$37.50 a day) and a dress-to-impress 2008 Porsche Cayenne at $19 an hour, $95 a day. But when you go searching a little deeper, the "Philly" car offerings prove totally impractical - situated 20, 30 even 50 miles away,
Today's' technical hookup with the GM OnStar system could bring a lot more cars into the pool. Until now, there had to be a meet up and exchange of keys between the car owner and the renter - which cramps everyone's style. Now, if you own a vehicle equipped with OnStar, you'll be able to transact business on a mobile phone or computer - giving an electronic "okay" by text message to open the car door when the renter reaches the vehicle (with the car key hidden inside.) OnStar also will track the vehicle's movements and be able to literally slow and then shut the car down, if not returned as scheduled.
Jonathan Takiff

, Inquirer Columnist
150 lucky local kids are getting a fast education in high tech tools and software today, courtesy of Best Buy's Geek Squad Summer Academy.
Holding forth at the New Foundations Charter School, 8001 Torresdale Ave., the two day session (which actually started Wednesday) offers courses in five subjects vital for today's plugged-in world.
Actually hitting 40 communities across almost 25 states, the GSSA project also is fueled by charity partner Camp Fire USA as a smart alternative to traditional summer camp offerings.
Jonathan Takiff

, Inquirer Columnist

Comcast is selling its share in A&E Networks to raise cash for other acquisitions, reported the New York Post today.

The other big media money news of the week - Microsoft's $6.2 billion write-off for its poor performing internet services division weighted down by the Bing search engine.

The A&E Television Networks group includes the History Channel, Lifetime and A&E. Thanks to a recent run-up in value sparked by high rated shows like A&E's "Storage Wars" and History Channel's "Hatfields & McCoys," Comcast expects to get a fat $2.8 billion for its 15 percent stake, to be bought and split evenly by majority stockholders Hearst and Disney-ABC.
Jonathan Takiff

, Inquirer Columnist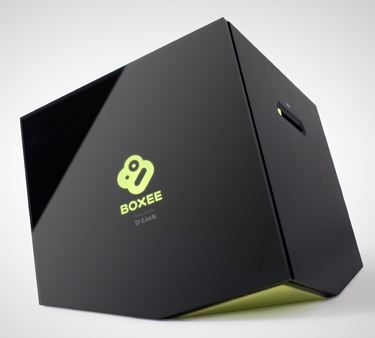 Comcast and Sony get our attention today for two newly revealed and important deals involving content streaming.
All Boxee'd Up: When the FCC announced last month that it would grant Comcast a waiver to eliminate the last of the non-scrambled basic cable channels (your local channels) at year's end, we wondered why Boxee didn't start howling.
The maker of the internet content streaming and web site-surfing Boxee Box had been making quite a stink in government hearings about the plan. That because the change would have obsoleted an add-on piece delivering those same basic cable channels directly through a Boxee, without the need for an attached cable box. (All you needed was a coaxial cable split off from the incoming Comcast service line.)