Archive: March, 2012
Jonathan Takiff

, Inquirer Columnist

When sports bars exploded in the 1990s, few people had access to the big screen (then projection-based) TV displays that were the venues' major lure. Today, that's hardly the case, making Gizmo Guy ponder. Does South Philly's new Xfinity Live! (officially opening at 4 p.m. today) offer a different kind of dazzle to pull you away from your own big screen and through its' doors, when you aren't already in the 'hood for a game or concert?

The Best and Biggest Sports Bar/Restaurant Video Screen: That's the claim of Xfinity Live! v.p. of marketing Rob Johnson, pointing to the HUGE, 14 foot tall and 24 foot wide screen which immediately grabs your eyes, sauntering into the facility (built on the former, hallowed grounds of the Spectrum.) First impression: I think I'll like it here.

The screen is officially part of the NBC Sports Arena zone, but also is viewable in the adjacent Philly Marketplace - fitted with bars, seating areas and fast food vendors like Chickie's and Pete's.
Jonathan Takiff

, Inquirer Columnist

As if Rupert Murdoch's News Corporation wasn't taking enough heat for its phone hacking scandals, now all Britain is a buzz that the megamedia corporation also brought down a rival satellite TV operator by dirty pool tactics.

Reported last night on the BBC program "Panorama," the News Corp-owned software security company NDS allegedly cracked and then spread the smart card security codes of a satellite TV company called ONdigital which was a rival to the News Corp-co-owned BSkyB (short for British Sky Broadcasting.)

Sources of their information are the German hacker Oliver Koermmerling, who says he cracked the code for NDS, and Lee Gibling, operator of the pirate website The House of Ill Compute (THOIC), who says an NDS operative paid him to distribute the security codes on line so other hackers could make and sell counterfeit smartcards to pirate ONdigital's signal.
Jonathan Takiff

, Inquirer Columnist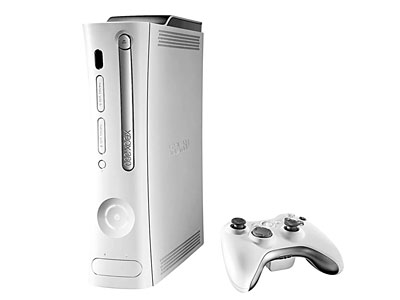 While the Xfinity TV video-on-demand application for Xbox 360 hasn't launched as yet, a new FAQ posted on the Comcast website suggests it's coming very soon. And that terms of use will be pretty sweet for subscribers (though also a thorn in the side of content competitors - see the "update" below.)
Essentially, the app turns your Xbox 360 game system into an additional receiver for Xfinity video content that's streamed over the High Speed Internet portion of your Comcast "double play" service. To make it all work, you have to subscribe to both Comcast's Xfinity TV and High Speed Internet, as well as Microsoft's Xbox Live Gold which costs $99 a year.
No live (or "linear," in cable-speak) TV shows will be available through the app, at least at launch. But there will be "thousands of TV shows and movies" to chose from - many free, some for rental.
Jonathan Takiff

, Inquirer Columnist

Can't wait for Sunday's Season 5 premiere of "Mad Men" on AMC? You can jump into the ad-world action and make your own, right now, with a fun and free interactive game posted on YouTube.

Smoke, drink, have sex, drink some more, land a client, feel depressed, marry your secretary, steal Peggy's ideas!

Put together by the Fine Brothers, the game combines the quaintly primitive look and cheezy scoring of 8-bit video games with the interactivity of choose-your-own-adventure story books. Both pop art forms came inito vogue after the 1960s time frame of "Mad Men," but do evoke a similarly "vintage," almost otherworldly aura.
Jonathan Takiff

, Inquirer Columnist

Been thinking about swapping your clunky winter (or "all-season") tires for a sleek set of summer treds more fashionable and sporty? Now's the time to do it. And TireVan, recently arrived in the Delaware Valley, sure makes the process easy - doing the job where you live or work.

As the name implies, TireVan technicians show up with a truck fitted with state-of-the-art gear from automotive service equipment maker Hunter Engineering.

Even the fanciest rims are protected from scratches with their "no violence" system for dis-mounting and re-mounting of tires. TireVan also has computerized equipment for dynamic balancing, of course, plus an optional fine tuning "Road Force" balancing system which puts low profile, high performance tires under a load to simulate actual driving conditions and set up the best vibration-elimination alignment. The benefits are characterized as "like noise-cancelling headphones for tires."
Jonathan Takiff

, Inquirer Columnist

Elsewhere on our site today, you can read John Timpane's appreciation of "Casablanca" sparked by its one day theater showings today. But if you can wait until next Tuesday, you can bring home this classic film romance in a super-sized 3 disc Blu-ray + DVD box loaded with extras.

Occasioned by the 70th anniversary of the film's debut (actually Thanksgiving Day, 1942, pushed up by a few months because the allies had just landed at Casablanca), both the theatrical and home video versions are built on a pristine new 4K digital restoration.

On a high definition TV set with good contrast, the play of light and shading in this new black and white rendering (no colorization!) is gorgeous. There isn't a speck of dust or scratch to behold, not like the well-worn 16 mm film print I used to screen in my college gig at a campus coffeehouse at Penn. ("Casablanca" and Marx Brothers classics always packed the house.)
Jonathan Takiff

, Inquirer Columnist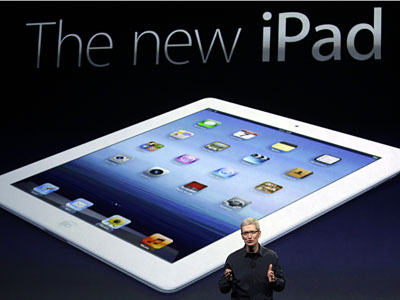 You've heard the new iPad is a hot seller - moving 3 million units worldwide in its first weekend of sales.
But some of us early adopters have found reason to be concerned about the temperature. Under some circumstances, the new iPad itself runs super hot.
I felt the heat on Saturday, sitting in the passenger seat as my wife steered us towards the Holland Tunnel and New York city. We had just two hours to kill before getting to the theater (the stage adaptation of "Once" - totally charming) and needed to find a place for lunch near our favorite downtown parking garage. So I was searching for Soho-area restaurants on the iPad, clicking on this foody site and that, deploying the on-board 4G LTE chip and service of Verizon. The connectivity was blazing fast, truly "in a blink." But after half an hour of this constant searching and page loading, I realized the iPad had grown not just warm but really, really hot.
Jonathan Takiff

, Inquirer Columnist

A bigger and better 2nd annual Philadelphia Science Festival will be exploding all over town next month, with more than 75 events planned over a 10-day period to spark inquiring (and newsy) minds.

New and nifty for this year's (April 20-29) fest:

* To avoid over-crowding and disappointment, tickets (free or with a charge) will be required for most events. The most notable exception is the big (80 exhibitor strong) April 21 outdoor Science Carnival on Logan Circle. You can find out all the who, what, where and whens starting today at the Philly-based TicketLeap site - http://www.philasciencefestival.org/calendar. An updated smartphone app for the iPhone - developed by Festival sponsors Drexel University - is available for download at http://www.philasciencefestival.org/festival/smartphone-apps.