Archive: November, 2012
Jonathan Takiff

, Inquirer Columnist
A third-generation Xbox game console (maybe named 720?) is coming by next Thanksgiving, "informed sources" have shared.
Reports from Xbox World suggest the new device will feature a mess of upgrades, including Kinect 2.0, a Blu-ray drive, a more sophisticated controller and an a/v port for tuning and maybe recording TV shows through the Xbox Live Interface.
The timing of this "leak," shared first by Bloomberg News, is more than accidental, we think. Microsoft sold a good crop of bundled-up Xbox 360 game consoles – about 750,000 – over this Thanksgiving/Black Friday wheeling-dealing weekend. But shoppers who hesitated are probably weighing the other options out there – including the new Nintendo Wii U and bigger screen 3DS systems and Sony's PlayStation 3 – the latter also likely to get upgraded next year. Spreading a little doubt in buyers minds, giving them reason to hesitate, is in the classic tradition of "vaporware" that Microsoft and other computer companies used to tout in the one-upsmanship age of the massive COMDEX shows.
Jonathan Takiff

, Inquirer Columnist
Standing on the bleeding edge of the Ultra High Definiition TV age, Sony hopes to avoid the "chicken and egg" dilemma that early HDTV adopters suffered. The set maker (and movie studio owner) is delivering content as well as a super new genration display to its well-heeled customers.
Ultra HD will be a big story (maybe the biggest) at this January's CES , with other major TV makers like Samsung, Panasonic, LG and Toshiba also showing large screen sets capable of displaying at least 8 million active pixels. That is, with four times the resolution of today's best HD sets.
Major films are now being shot digitally with compatible U-HD (formerly called "4K") cameras. But pushing even compressed U-HD content through a cable or satellite "pipe" takes way more bandwidth than the carriers are willing to give up. And even "bleeding edge" content sources like ESPN (early in on 3D) won't push the issue. The sports TV giant has already allowed it's years (maybe 5 or more) away from serving up shows in Ultra HD.
Jonathan Takiff

, Inquirer Columnist

While the spirit of Thanksgiving lingers on, more than 1000 worthy charitable and non-profit cultural organizations are hoping you'll "text-to-give" today as part of a new campaign launching as #GivingTuesday.

The Kimmel Center for the Performing Arts has jumped on board, for one, with the hope of raising big bucks $5 at a time. That's the automatic, low-stress donation you will make by texting the word KIMMEL to 202222.

"We recognize that people lead busy lives, but still want to support the arts," shared Anne Ewers, president and CEO of the Kimmel Center, in announcing the facility's participation. "Mobile giving is an easy, effective way to provide mass audiences a vehicle to support the Kimmel Center and the diverse programming represented on our stages."
Jonathan Takiff

, Inquirer Columnist
Two breaking stories today will both peak the curiosity of and depress video gamers!
Nintendo is launching a new, smaller and cheaper version of the Wii game system – though it has a more limited skill set and won't be sold in the U.S. just yet.
Jonathan Takiff

, Inquirer Columnist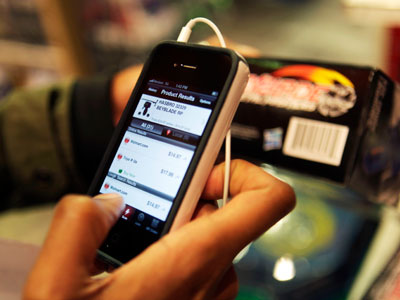 Shopping on line today? Join the crowd. And take these tips.
According to Shop.org, a branch of the National Retail Federation, about 122 million Americans are making internet site purchases this Cyber Monday. That's not much less than the 147 million estimated shoppers who visited conventional ("bricks and mortar") stores over the Thanksgiving weekend.
For sure, there are some good deals out there - from SanDisk 32 GB memory cards for digital cameras and game systems as cheap as $17 to a "recommended buy" (by Consumer Reports) Samsung PN51E7000 51-inch 3D plasma TV for $997. The latter deal is still to be found today (through midnight) at numerous sites – from Amazon to the fighting for survival Sears - which consistently offered excellent prices for TVs last holiday shopping season.
Jonathan Takiff

, Inquirer Columnist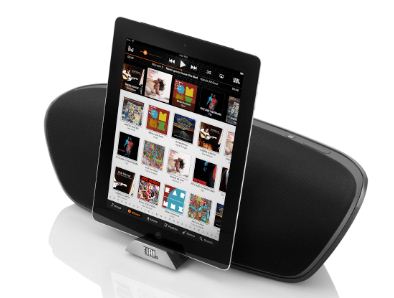 Timing is everything in electronics as well as comedy. Harman and Amazon hope to prove the point today with new product releases. But the latest/greatest from Western Digital delivers the punch line before the set up.
Lightning Strikes: Arriving "just in time for Black Friday" hails Harman, are the first docks with the new Apple Lightning connector designed for the iPhone 5, iPad Mini, new iPad and refreshed iPods. Apple's change of connector has caused much stress among both old line Apple users and new adoptors.
Harman's compact JBL OnBeat Micro ($99) for the iPhone 5, iPod touch 5th generation and iPod nano 7th gen runs on both battery and AC power, charges a connected player and also takes signals from other devices via a mini (3.5 mm) stereo plug. The larger JBL OnBeat Venue LT ($199) also handles the newest gen iPad and iPad Mini with Lightning connectors. And it links wirelessly with up to eight devices via Bluetooth (not Apple's exclusive Airplay). Sound quality should be good with a ported, four driver speaker system and "user friendly" EQ settings. A component video output lets you enjoy iProduct-stored films and TV shows on a bigger screen.
Jonathan Takiff

, Inquirer Columnist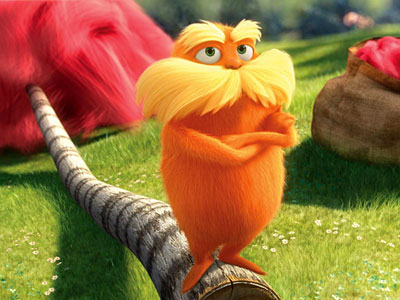 Thanksgiving is still more than a week away, but makers and sellers of high tech gadgets are already jockeying for your holiday shopping loyalty.
Gamesmanship 101: Tonight (Monday) at midnight, Best Buy will open up the Magnolia home theater departments in select stores to demonstrate how terrific the new Activision game "Call of Duty: Black Opps II" looks in 3D – as running on LG Cinema 3D TVs. And more than 4,000 GameStop stores will be hosting midnight launch events tonight for the same game, sure to be one of the biggest sellers of the season. While there, also check out the interactive kiosks demonstrating Nintendo's breakthrough Wii U game system. Using a unique color screened GamePad controller, the Wii U doesn't officially go on sale until this coming Sunday, though playable demo units are already installed at select Target, Walmart and Toys 'R" Us stores, in addition to those Best Buy and GameStop outlets
Black and Blue Friday Specials: Several retailers have already let "slip" their Black Friday gadget specials. Both Walmart and sister operation Sam's Club will offer high definition LG Blu-ray players priced at a mere $38 – the same kind of wacky deal that jump started interest in DVDs back in its' day. This 2D-only BR model sells elsewhere for $68 to $79. And of course, both discount chains also will have Blu-ray disc deals to go-with that player - including the new to home video family treats "Brave," "Madagascar 3" and "The Lorax" at $9.98 each. And if you're looking for a high def TV upgrade, be sure to say "Sam sent me" for a $799 47-inch LG 3D TV with a bundled outboard sound bar or to snap up a 65-inch Vizio priced at two bucks under a grand (aka $998).
Jonathan Takiff

, Inquirer Columnist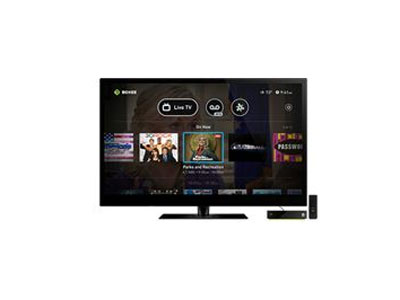 So maybe this wasn't the best week for set top TV device makers Roku and Boxee to introduce new features and hardware. But as life returns to what we used to know as normal and viewers start looking for relief from all the shocking storm ravage stories, these improved "over the top" TV sources will sure come in handy.
Recent generation Roku boxes (starting at $49.99) became way more valuable this week thanks to a new search engine feature. Just enter the name of a movie or TV show, favorite actor or director and Roku looks for the applicable goods across multiple platforms – Netflix, Amazon Instant Video, Hulu Plus, Crackle, HBO Go and Vudu HD movies.