Archive: October, 2012
Jonathan Takiff

, Inquirer Columnist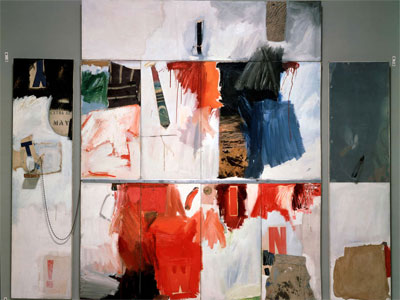 The avant garde composer John Cage, nervously kinetic choreographer Merce Cunningham and equally disruptive visual artists Jasper Johns, Robert Rauschenberg and Marcel Duchamp must have been smiling down on the Philadelphia Museum of Art yesterday.
In their collective heydays (from the late 1940s forward), this gang of five sparked storms of controversy with collaborative mash ups of sight and sound media and theories of creativity. They delighted in real world objects and in happenstance, in leaving lots to chance in the artistic process.
Yesterday, our Museum of Art opened the "Dancing Around the Bride" exhibit which likewise underscores these creators' visions and artistic cohabitation in an equally bold, art-meets-technology fashion. But we're guessing that other, life-altering storm kept most art lovers away.
Jonathan Takiff

, Inquirer Columnist

Gizmo Guy was late with gadget suggestions to help you through the storm, sorry. But let me be the first – with help from Angie's List – to warn about the fly-by-night con artists about to descend on your damaged neighborhood, offering clean up/fix up help.

These so called "Storm-Chaser" contractors were a plague on Louisiana after Hurricane Katrina, with more than 6,000 repair-related complaints filed with the Attorney General's office. Many victims had handed over cash upfront (a big no-no) to a "helpful" contractor who just happened to be working in the neighborhood – but would never be seen again. Other victims overpaid for roof replacements when a mere patch job would have sufficed. Storm Chasers also try to con you out of cash
with the promise of quick tree service, window repair, plumbing, electrical fixes and carpet/flooring replacement.

A leading provider of consumer reviews on local contractors and service companies, Angie's List founder Angie Hicks today issued a tip list for after the storm best practices.
Jonathan Takiff

, Inquirer Columnist

So you're stuck at home and the hurricane of the century isn't really going to get nasty until late tonight. You could keep watching the TV news coverage (yawn) or do something productive and positive with your day. Gizmo Guy has a few ideas.

Work that Netflix subscription: Today's a fine day to plow thorugh a full season of "24," "Freaks and Geeks," the cool new(er) "Sherlock" series, "Psych," "Porlandia" (the Fred Armisen/Carrie Brownstein cult comedy hit) or "Alfred Hiotchock Presents" (in the news again with two movies.) Or you might rally round the tube with the family for classics like "Free Willy" (where the weather's warm and water inviting) or "The Wiz" (Diana Ross and Michael Jackson in another kind of paradise). If you're a music fan, gotta hop to sunny Jamaica with the great documentary celebration of the reggae king (Bob) "Marley" also found on Netflix.

Stockpiling Satellite Content: Nab your TV content via satellite? You might experience some rain fade/lost signal problems in the heaviest waves of Hurricane Sandy's deluge. So to not spoil the evening, download a movie or two to the DVR portion of your receiver now. That content will then remain accesible even if all hell breaks lose (so long as you don't lose power.)
Jonathan Takiff

, Inquirer Columnist
Microsoft really needed to hit a home run with its first ever internally developed tablet computer, the Surface RT, to make a dent in the Apple-dominated marketplace. But the first crop of Surface reviews are out today, and the findings are decidedly mixed.
Seasoned tech watcher Wilson Rothman, now writing for nbcnews.com, calls the Microsoft tab "a hardware success, and the company should be proud." Then in the next breath, he chastises the new Windows RT operating system as a raggedy work in progress, " less of a reason for self back-patting. While it doesn't completely tarnish the Surface experience, it often comes darn near."
Surface jumps out of the tablet pack by offering Office Suite. Yet Microsoft isn't offering a way for users to access and manipulate these productivity programs without switching from the tablet's "modern" mosaic tiled design control screen and finger touch manipulation to a classic Windows 8 style display that demands a keyboard and trackpad to maneuver.
Jonathan Takiff

, Inquirer Columnist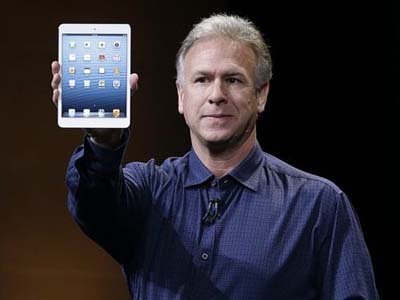 The iPad mini – Apple's worst-kept secret ever – has now been fully revealed. The real surprise of today's press conference was a 4th generation iPad for the holidays, landing just 6 months after its' predecessor's introduction, alongside thinner, lighter iMacs and MacBook Pros for the big spenders amongst us.
Higher priced than competitive models in its diminutive (one-hand gripped) size range, the 7.9-inch iPad mini will start at $329 for a 16 gigabyte version with WiFi, bumping up to $429 for a 32 GB tab and $519 for a 64 GB version. LTE connectivity adds $130 to each. The WiFi-only versions ship Nov. 2; cell versions two weeks later.
The iPad mini's 1024 x 768 Retina display matches the iPad 2 in resolution. So developers won't have to reconfigure programs for the smaller screen. Other features include a dual-core A5 processor, FaceTime HD camera and a 5 megapixel iSight camera on the tail end with 1080 recording. The next gen also brings a Lightning connector and dual band 801a/b/g/n WiFi, while maintaining 10-hour battery life. "It's every inch an iPad," said Apple's Tim Stevens.
Jonathan Takiff

, Inquirer Columnist

Might Apple be sweating the introducion of its' new, smaller iPad? Fretting it has priced the item too high? Or finally answering charges that the cultish company only preaches to the choir?

For a change, Apple will stream the introduction of the new tablet product (and maybe even more) in a special channel accessible to all. The show starts today at 1 p.m. East Coast time, and it's happening right here. You have to be using an Apple device and the Safari browser to view it - Safari 4 with Mac OS X or 10.6 or 2nd/3rd generation Apple TV.
Jonathan Takiff

, Inquirer Columnist

There's nothing like a televised presidential debate to bring out the best and worst in the candidates - and the broadcast networks bringing home the event.

Where and when else does a video geek get to compare/contrast the picture and sound quality of ABC, CBS, NBC and PBS? All carried the same signal "feed" of last night's debate and theoretically should have produced identical results.

Yet as delivered via DirecTV to a carefully tweaked, Panasonic Viera GT50 series plasma TV and good quality surround system (Onkyo receiver, Bose home theater speakers) there were clear winners and losers last night, both in sheer tech performance and the subtle ways viewers may have reacted to the candidates.
Jonathan Takiff

, Inquirer Columnist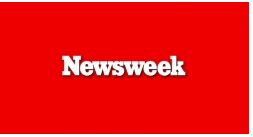 What's the place for a news weekly in today's "24 x 7" news cycle? None at all, concluded the powers that be at Newsweek.
This morning, the venerable 80 year institution announced it will be shutting down the print publication with its December 31st issue and transition to an "all digital format in early 2013," shared Newsweek editor Tina Brown.
Merging content with the Daily Beast web site founded by Brown, the all digital version of the mag will go by the name Newsweek Global and command a paid subscription for access. The combo Newsweek/Daily Beast site now attracts more than 15 million unique visitors a month, up 70 percent in the last year, shared Brown and new CEO Baba Shetty in this morning's memo to staff and the media. And with the ever increasing number and lowered costs of digital platform alternatives – especially tablets from Apple (with a lower cost iPad Mini to be sprung October 23), Amazon, Samsung, Barnes and Noble and Microsoft (momentarily) – the writing is clearly on the wall.