Archive: May, 2012
Jonathan Takiff

, Inquirer Columnist

Today's free at noon concert with Norah Jones, Willie Nelson and Brandi Carlisle (broadcast on 88.5 FM) is the most visible event of this week's "Non-Comm" non-commercial radio conference. But for Gizmo Guy, there was lots more to take away from media guru Pal Marszalek's "Digital State of the Union" address yesterday.

Formerly music programmer for VH1 and high profile radio stations WXRT and KFOG, Marszalek is now managing partner of Media Mechanics, which works with brands like Starbucks/Sirius XM, the Sierra Club and the non-partisan, globe hopping Radio Free Europe/Radio Liberty. He counseled the non-commercial broadcasters to embrace the new media, even (facetiously) those stupid pet tricks videos which garner (by far) the most views on YouTube. Here's some of the other points he made.

Facebook: Has 900 million users, but only 13 percent trust it. And as the membership ranks and posts soar, the number of friends who actually see your posts drops to 3 to 7.5 percent." With GM pulling its advertising from Facebook, "but continuing to spend $40 million on Facebook content" Marszalek wonders about Facebook's long term chances as a money maker and stock.
Jonathan Takiff

, Inquirer Columnist

Comcast announced today that it's eliminating the 250 GB data "cap" on internet access, established four years ago. Service now will start with a minimum 300 GB of data per month. What exactly does that buy you?

Video Galore: Even Netflix - which has been crying foul over Comcast's non-metering of its own movie streaming service on the Xbox 360 - might have trouble grumbling over the 300 GB allowance and upgradability ("probably" in blocks of 50GB priced at $10.) If you watch standard definition Netflix movies at the "Good Quality" setting (adjustable in each app's Video Settings) that 300 GB translates to 1000 hours of viewing. If set to stream in "Best Quality," Netflix will deliver 300 hours of movies and TV shows in standard definition or 130 Hours in High Definition. So the latter HD scenario works out to about two long movies a day, every day.

How about music? The free version of Pandora running at 64 kbps could easily run all day and all night - delivering 10,950 hours of music per 300 GB. If you bump up to premium Pandora or Rhapsody streaming at 192 kbps, the hours of use drops to a mere 3,650.
Jonathan Takiff

, Inquirer Columnist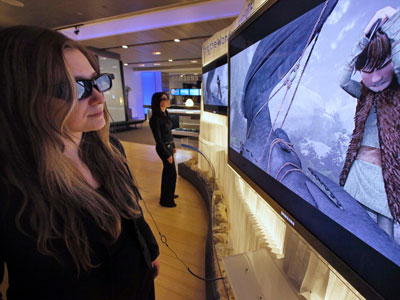 An effective and affordable technology for viewing TV in 3D without wearing special glasses will come to market this year, said Philadelphia-based Stream TV Networks, Inc., through its newly announced manufacturing partnership with Unihan (Pegatron) Corporation.
Stream TV's process - dubbed Ultra-D - will initially be implemented in a 42- inch 3D display and companion Ultra-D Seecube converter box, which handles the switching and processing of incoming signals and can "auto-convert" conventional 2D TV shows to 3D.
Viewable with good effect from many angles - unlike more restrictive "auto-stereoscopic" TVs shown by Toshiba and Philips - Ultra-D utilizes "a unique amalgam of hardware and software in perfect sync," shared Stream's announcement. "It introduces a layer of lenses on display panels that directs light at an optimal angle to create a 3D image for the human eye. Behind the scenes, a matrix of sophisticated algorithms scans an incoming feed to decipher the different layers that may be used to extrude and generate depth. This depth may either be user defined or computer generated."
Jonathan Takiff

, Inquirer Columnist

Been thinking about buying an iPhone? If screen size counts, you might want to hold off a bit. A 6th generation iPhone growing the panel to "at least 4 inches diagonally" is set to begin production in June.

So reports "people familiar with the situation" blabbing to the Wall Street Journal, also first to slip that a new, smaller screen iPad is on the way this fall. (WSJ's Walt Mossberg was thisclose to Apple founder Steve Jobs.)

Apple had a great first quarter of sales for the iPhone, selling 35.1 mlliion units world wide. But that figure was boosted by newly opened markets like little ol' China. Here in the U.S., Verizon and AT&T were reporting a downturn in iPhone sales, with especially heated competition from all those different and larger screened Android phones from Samsung, HTC, etc. which collectively outsell the iPhone.
Jonathan Takiff

, Inquirer Columnist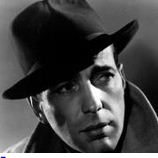 You played it in the movie theaters, Warner Bros. You've played it on a new three-disc Blu-ray and DVD set. Now you're playing "Casablanca" again (and its hit song "As Time Goes By") for free on Facebook, Wednesday night.
The ploy is to promote both the $70 box set and the inclusion of "Casablanca" in a new "Inside the Script" series of eBooks available at the Apple iBookstore, on Amazon's Kindle and the Barnes & Noble Nook. The series features full shooting scripts plus lots of supplemental materials and also zeros-in on Alfred Hitchcock's "North By Northwest," "Ben Hur" and "An American in Paris."
The Wednesday site screening of the Bogart/Bergman gem starts at 7 p.m. (east coast and west coast times.) WB has been testing Facebook as a film rental and purchase platform for about a year.
Jonathan Takiff

, Inquirer Columnist
Jonathan Takiff

, Inquirer Columnist

The Holy Grail of jazz albums has finally arrived on CD today. It's still driving me crazy.

Lured to Toronto on May 15, 1953 by a bunch of cash flashing fans, "The Quintet: Jazz at Massey Hall" brought together saxophonist Charlie Parker, trumpeter Dizzy Gillespie, pianist Bud Powell, bassist Charies Mingus and drummer Max Roach - all major figures and leaders unto themselves. Typical of way too much jazz of the era, no rehearsals were deemed necessary. The cats would rely strictly on standards ("Perdido," "All The Things You Are," "A Night in Tunisia") that they could "wing." In truth a lot of it came out raggedy.

Adding insult to injury - recording the show was almost an afterthought. The summit was captured on a single microphone and a borrowed Ampex tape recorder which Mingus hauled across the border. And yet, despite its' distant, "into the mystic" sound, this album would still achieve legendary status worldwide, considered one of the most important jazz events and recordings, ever.
Jonathan Takiff

, Inquirer Columnist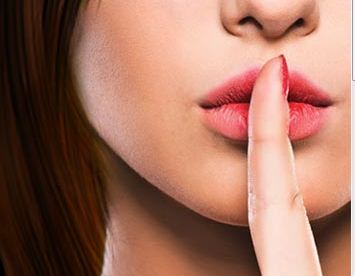 We don't mean to be pushing wickedness. But we've been inundated today with tidbits about cheating on your hubby, illegal texting in the car and a method for checking out, for free, the just announced Jay Z/Budweiser "Made in America" Music Festival hitting Philly this Labor Day weekend.
Hope You Did Her Proud: Your wife and mother of your children, that is. Otherwise she may be opening up a nasty can of worms and deceit today. According to the adultery site AshleyMadison.com, the day after Mother's Day is their second hottest for female sign-ups. "Mother's Day is a day of reflection for many women taking stock of what may or may not have transpired in the last year or their entire marriage," said CEO Noel Biderman. Only Valentine's Day scores higher in female enrollment. And you thought flowers and candy were enough?
Accident Central: Texting while driving is an addiction almost as troublesome as smoking and even harder to steer teens away from. So suggests a new report from AT&T, delivered as we approach the "100 deadliest days for teen drivers" - the period between Memorial Day and Labor Day.