If Federal Communications Commissioner Chairman Tom Wheeler sways his colleagues, low income Americans will soon get a "Lifeline" to the internet, a monthly subsidy that "empowers individuals to pursue new opportunities and build better lives."
First established in 1985 to subsidize telephone service for the needy, the Lifeline program currently provides a discount of $9.25 per month to phone subscribers who participate in one of many assistance programs, including Medicaid, the Supplemental Nutrition Assistance Program (Food Stamps or SNAP), Supplemental Security Income (SSI), Federal Public Housing Assistance, Head Start, National School Lunch Program's Free Lunch Program and others. The costs are covered by the "Universal Service" line item found on telephone bills from wireline telephone companies, wireless telephone companies and certain (but not all!) Voice over Internet Protocol providers. Last we looked, cable companies bundling internet phone service in their double or triple plays were not contributing to the Universal Service fund.
Wheeler's proposal Wednesday to "reboot Lifeline for the Internet age" does not specifically mention that loop-hole, but does "propose to make Lifeline more efficient and impactful by establishing minimum standards of service for voice and broadband, so both beneficiaries and those who pay into the fund can know that they are getting the best value."
There's a new Uber-ride cruising Pittsburgh, a Ford sedan crammed with roof-mounted cameras and radar sensors, reported the Pittsburgh Business Times, first with an alarming "self-driving" headline.
Actually, somebody is behind the wheel, assured a company spokeswoman in a subsequent "update." For the moment, at least, the car's being used to map city streets, as Google did for Street View and Apple has recently been undertaking in San Francisco.
Still, with a sign "Uber's Advanced Technologies Center" glued to the side of the ride, and Uber chief executive Travis Kalanick making bullish remarks about automating his "ride share" service to cut costs, we may soon see a day when the pronouncement "No one came to pick me up" is considered a good thing.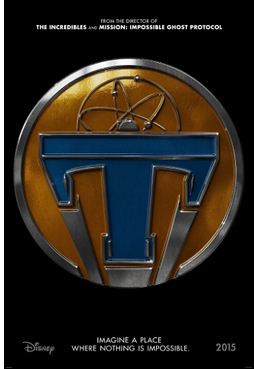 The messaging gets muddy, the "gotcha" moments of "Tomorrowland" might seem illogical, even to Mr. Spock (who's been there, done that.)
But if you're a "next big thing" tech watcher like me and maybe remember without irony a "future so bright you gotta wear shades," you owe to yourself to hop aboard this 2-hour Disney action-adventure ride.
After consulting the Magic 8 Ball, it seems "very likely" that "Tomorrowland" will be the big hit flick this holiday weekend. And true to its time-warping nature, the film is being sneak-peaked at a few local theaters tonight (Thursday) - 7:40 p.m. at the Narberth Stadium 2, then at midnight (ok, 12:01 am.) at Rave Cinemas University City 6 and AMC Deptford 8.
There's more to life than music, Spotify has decided. So the world's leading (but not yet profitable) streaming service is taking "a massive leap forward" hailed CEO Daniel Ek this morning, adding podcasts and videos, plus original audio/video content and customizable playlists suited to the time of day and your activities.
A special focus, Spotify Running, will calculate the tempo of your run and listening history to serve up music "with seamless transitions between songs to ensure you never miss a beat."
First phase of the Spotify evolution into a "24 hour entertainment destination" is rolling out today, first to iPhone users.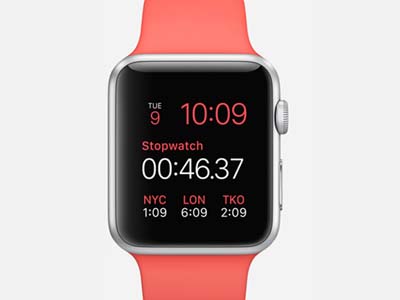 Wear a free, pink-banded Apple Sport Watch, participate in breast cancer research. That's an option the Wayne based Polaris Health Directions and Camden's MD Anderson Cancer Center at Cooper will offer by fall to some breast cancer patients undergoing treatment at the hospital, shared representatives announcing a "memorandum of understanding" to develop an "integrated medical-behavioral health pilot project."
"Our integrated BHOM (behavioral health outcomes management) platform Polestar has been helping to improve overall outcomes in patients through the U.S. via browsers and iPads," said Tina Harralson, Ph.D., science director, Polaris Labs. "Through this breast cancer pilot, we hope to see even better patient outcomes with the addition of the Apple Watch."
Information captured by the wearable – tracking treatment side effects, sleep information, physical activity levels and patient mood - will combine with medical data from the patients' electronic health records within the Cooper health system plus population health data. Working the data and nurturing "a positive frame of mind can help a patient through all phases of diagnosis and treatment" said Dr.Generosa Grana, director of the Cancer Center at Cooper and head of hematology/medical oncology at Cooper University Hospital.
Think inventors and entrepreneurs are the new rock stars? Did you scream with joy last Friday when those perky Philly femmes touting Zoom Interiors ("The Uber of Interior Design") earned $100.000 in funding on ABC's "Shark Tank"?
If so, you might enjoy watching (if not participating) in two inventor-celebrating events coming to town.
Tonight (Thursday) at 6:30 p.m. , the marketing guru behind the "Everyday Edisons" TV series ("as seen on PBS") and its for-profit product licensing/marketing wing Edison Nation will talk about what makes a great invention, in a presentation at the Free Library of Philadelphia, 1901 Vine Street. Finds on past "EE" seasons (most watchable on Hulu) include Bethlehem, PA-resident Phil Avery's Foldable Baking Pans, the Energy Cat jungle gym for kitties (gotta love that claw-buffing sandpaper scratching post), a wacky mold to make edible bowls out of bacon strips and (our fave), a Speed Bandage Dispenser. But CEO Louis Foreman's biggest score was the famous Edison name. Truthfully, his companies have NOTHING to do with the inventor of electrici lighting and the phonograph. By contrast, the high-gloss, invention-touting CBS-TV (and web-streamable) show named "The Henry Ford's Innovation Nation TV Show" actually owes its existence to a Ford endowment.
Comcast will plant a flag in Ultra High Definition TV land later this year, with the first X1 set-top box cable, Xi4, capable of streaming "4K linear channels" to the Ultra HD TV of your choice. An even better box is on the drawing boards for release next year.
Until now, early adopters of the new ultra high resolution video format – offering 4 times the pixel count of high definition TV – have had to settle for the slim content pickings provided through apps on their smart TVs (Samsung, LG, Vizio) by streaming services like Netflix, Amazon Live, M-Go and Vudu. Or, if they have a Sony-made model, could also choose from a few hundred UHD movies and TV shows for rental/purchase, either pre-loaded or downloadable to a dedicated hard drive.
Also of late, DirecTV customers with a Genie box have had the option to pull out (download) then playback a sprinkling of films in the super res format, but only if they also own a special DirecTV UHD ready-TV made by Samsung. A Comcast UHD app is another Samsung TV exclusive.