Jonathan Takiff, Inquirer Columnist
Wonder what the President of the United States thinks about all you tech innovators?
Take a gander at his remarks from the first Demo Day at the White House.
4:14 P.M. EDT
Jonathan Takiff, Inquirer Columnist
Should the classic ditty "Happy Birthday to You" be freed at last, free at last?
A hearing in California federal court on Wednesday inched the idea forward. But Judge George King was not prepared to blow out all the candles, let alone rule on new found "smoking gun" evidence supporting the music's long-a-coming liberation.
Arguably the most familiar song ever written, "Happy Birthday to You" is the first tune you learned as an infant, likely the last song you'll remember in dotage. Not a second goes by when it's not being heartily sung, somewhere on earth.
Jonathan Takiff, Inquirer Columnist
How do you measure the success of an outdoor music festival?
The high quality of the acts? The record-breaking number of attendees? The increased internet buzz?
Clearly, this weekend's adult-alt-rocking XPoNential Music Festival in Camden had all that going on.
Jonathan Takiff, Inquirer Columnist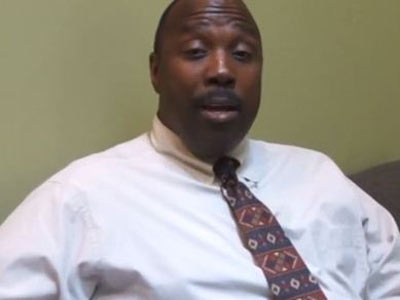 With high tech means and good old fashioned conversation, African-American men visiting neighborhood Philadelphia barbershops will soon be encouraged to "cut through" the misinformation about the political process. To re-shape and re-style their often-negative and dismissive thinking about elections and civic engagement.
Championed by Duerward "DJ Woody Wood" Beale, Youth Outreach Adolescent Community Awareness Program executive director (and former DJ for the hip hop heavies Three Times Dope), the project is called Sharp Insight. It's just won a $250,000 Knight News Challenge grant designed to get politically cynical and dis-engaged black men interested in the civic process and returning to the polling booths.
"Barber shops are trusted spaces in the African American community where black men talk about everything from sports and entertainment to marriage and politics," observed Beale in his winning project proposal. "Some researchers refer to them as the 'black man's country club.' Black men of all ages and socioeconomic backgrounds come together in the Barber Shop. We will recruit, educate barbers and provide them incentives for getting their male customers to take our surveys on iPads, read our nonpartisan election information, and continually discuss the importance of civic participation. The barbers that enroll will have their names listed on our radio partner's website and those that disseminate the largest amounts of information will have a special radio promotion about their shop. "
Jonathan Takiff, Inquirer Columnist
Have a unique vision of the world? Like to take and post offbeat photo images on Instagram or Twitter?
Add the hashtag #MyImpressionContest to your posts and you might be enjoying free admissions to the Philadelphia Museum of Art's primo exhibit of Impressionistic masterpieces, on view through September 13, plus entrée to a special Garden Soiree next Wednesday (July 29) in the museum's sculpture garden.
The party (actually open to all exhibit ticket holders) promises a full day of lawn games, French Music, food truck repasts plus creatively cross-dressing models from Dr. Sketchy's Anti-Art School you'll also want to capture with camera lens or pad 'n sketch pencils.
Jonathan Takiff, Inquirer Columnist
How do we close the "digital divide" - the gap between broadband internet connected families and those left out in the cold?
With ConnectHome, a new initiative announced Wednesday by President Obama to expand high speed broadband service to poverty-income students and families in Philadelphia, Camden and elsewhere, POTUS has lined up a whole lotta love and help from his friends in the public and private sector.
"This is one of those "it takes a village situations," said Brigitte Daniels, vice president of Wilco Communications, a minority owned, Fort Washington based provider of discounted cable services for Philadelphia public housing residents and wireless internet to "low income zipcode" households citywide.
Jonathan Takiff, Inquirer Columnist
Monday's announcement about Stream, Comcast 's new $15-a-month streaming TV competitor to Sling TV, got Gizmo Guy growling. Why is Boston getting this first? What does Beantown have that Cheesesteak-ville (and Comcastic-Town) doesn't?
Priced right and bundling "all major broadcast networks" (still missing on Sling TV) with HBO for reception on laptops, tablets and mobile phones, Stream is targeting the customer who buys Internet service as a standalone product, who's content watching TV shows on a smaller screen. The package will also include "thousands of on-demand movies and shows to watch home or away and even comes with access to TV Everywhere and a cloud DVR so you can record all your favorites and watch them later," announced vp Matt Strauss in a blog post.
Stream won't be available initially on web & TV-connected devices like a Roku box or Apple TV, though sources suggest you will be able to sign in on those devices (with your Stream ID) to watch on-demand HBO Go content. Oddly, the similar, standalone HBO Now service (receivable on web TV boxes) also goes for $15. So Stream is essentially "giving away" local channels for free.
Jonathan Takiff, Inquirer Columnist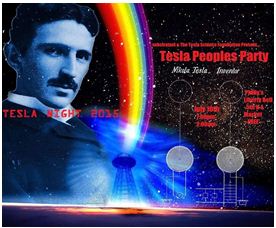 Given all the high voltage electronica dance music and tech-attuned art/insanity happening at Friday evening's Tesla People's Party, it's fair to presume guest-of-honor in absentia Nikola Tesla will be rolling and laughing in his grave. But then with the morrow, will get his serious due.

Holding forth outdoors on Independence Mall (6th and Market Streets, near the Liberty Bell) from 7 p.m. to 2 a.m. , this free event co-sponsored by the Tesla Science Foundation and Philly's "psytrance" music community Substratum has a loftier purpose than a high old time. It marks International Nikola Tesla Day and the birthday (happy 159th) of the Serbian-American inventor, electrical engineer and futurist who gave us (among other things) the modern alternating current (AC) electrical power system that energizes almost everything.

The bash also serves as a warmup for Saturday's sober discussions about Tesla as a tech visionary and hero, holding forth in the cozy confines of the Philadelphia Ethical Society, 1906 S. Rittenhouse Square.