Archive: July, 2013
Virginia A. Smith

, Inquirer Staff Writer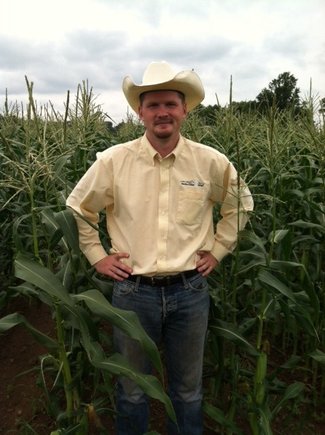 This is Zach Gihorski, 25, a graduate of Delaware Valley College in Doylestown and the force behind the school's Hope of the Harvest garden - two acres on campus, one acre in process at the school's farm in North Wales. In its first season, 2012, the garden produced 16,000 pounds of fruit and vegetables for food banks in Bucks County. This season, Zach is aiming for double that and in another three years, he's aiming for 100,000 pounds.
The garden's an interesting story, for sure. But so is Zach, who has personal goals, too. He'll be applying this fall for law school, which he hopes will give him the tools to be a lawyer and advocate for farmers. Down the road, he has his eye on a pretty high profile job - U.S. agriculture secretary. "I want to write the Farm Bill," he says.
And why not?
Virginia A. Smith

, Inquirer Staff Writer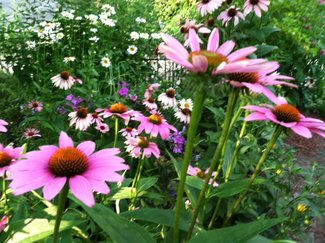 Finally got outside in the garden yesterday - two hours of weeding and cleaning up. The sun was out, the neighborhood blessedly quiet. (Love it when everyone goes away.)
I picked some raspberries, clipped some herbs, chopped down some moldy evening primroses, removed black spotted leaves from the roses, found two tomatoes - aptly named 'Fourth of July' - and cut some anise hyssop and coneflowers to bring inside.
Now that the houseguests have gone home, the rain has stopped (temporarily), temperatures - at least yesterday - were more reasonable and the humidity seemed bearable. Too bad our guests had such a stinky run of it. Tell me: When is a good time for out-of-town folks to visit this place?