Archive: June, 2012
Virginia A. Smith

, Inquirer Staff Writer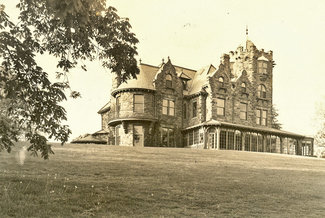 I'm too young to remember the mansion at Compton, but I know people who attended events there before it was demolished in 1968. Wish I'd seen it. Isn't it marvelous? John and Lydia Morris bought the 26 acres for their estate in Chestnut Hill that became the Morris Arboretum 125 years ago, in 1887. Brother John and Sister Lydia must've fallen in love with the property, which - as anyone who's visited the Out on a Limb exhibit knows - overlooks the Wissahickon Valley.
John died in 1915, Lydia in 1932, after which the estate was left in trust to the University of Pennsylvania. It was valued at $4 million. Today, the Two Limbs sculpture marks the spot where the great house used to be. I don't know about you, and I do like the scupture, but part of me would rather the house had survived.
Virginia A. Smith

, Inquirer Staff Writer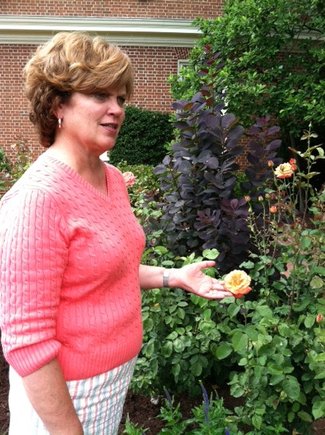 Susan Corbett, wife of Gov. Tom Corbett, considers herself Pennsylvania's First Gardener and guess what. It's not hype. It's true. I visited with Mrs. C. for a couple of hours recently and she's the real deal.
We walked the grounds of the Governor's Residence in Harrisburg- not the entire three acres, but the landscaped areas, which include the West Lawn, where special events and receptions are held; the Susquehanna Garden, the family's private space; Penn's Woods, a woodland filled with native plants like lady's slipper, Jack in the pulpit and clethra; and the formal Rose Garden, everybody's favorite, with about 250 roses.
Mrs. C is very personable, and clearly interested in promoting not just the arts, which is her thing, but the residence - it's 32 rooms, but known as the more egalitarian-sounding "residence" - and the gardens, which since the Corbetts moved in last year, include two beehives, a vegetable garden and a cutting garden.
Virginia A. Smith

, Inquirer Staff Writer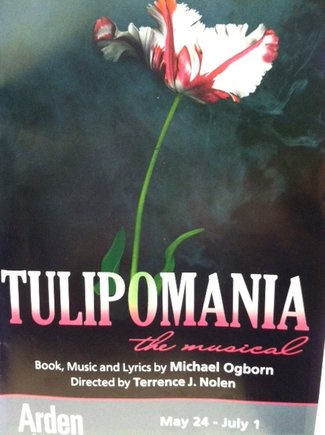 There really was a tulip craze - in Holland, from 1634 to 1637, when it all came crashing down, ruining the lives of greedy investors who converted houses, property and possessions into cash to invest in flowers. The story's told in the musical Tulipomania, playing at the Arden Theatre on Second Street till July 1. It's an interesting, energetic show, one made more meaningful by a discussion beforehand about "bubbles through the ages."
Kevin Gillen of Econsult described lots of other "bubbles" - railway mania in the 1840s, Florida speculation in 1926, the stock market runup in the 1920s, the Asian financial crisis in 1997, the dot-com bubble from 1995-2000 and, of course, the real estate bubble we're slogging our way out of right now. (Gillen says there's been a real estate bubble going on in Spain and concern that there might also be one in China. Imagine.)
But tulips? The trading got so frenzied back in the 1630s that a single tulip was selling for 3,000 to 4,000 guilders (all of this on ultimately worthless paper), enough to buy a house in Amsterdam, Gillen said. This, at a time when skilled crafstmen were earning 300 guilders a year.
Virginia A. Smith

, Inquirer Staff Writer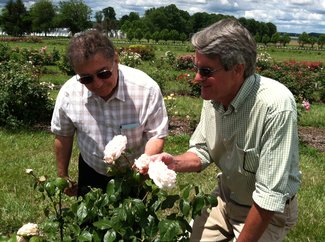 Last week I visited Conard-Pyle way down in West Grove, past Longwood Gardens, which is my usual marker for "a long ride." Alain Meilland of the famous French rose-breeding family was visiting with Steve Hutton, CP's affable president and CEO, and they invited me to walk the trial fields with them. I'd done this once before with a group of garden writers, and it was worth doing again!
That's Alain on the left, Steve on the right. They walked up and down the rows of mostly unmarked roses, which are set out on this hill and basically left to fend for themselves for up to seven years. Whichever rose is still standing - and more, actually looking healthy and producing beautiful blooms and foliage - is considered a winner and could wind up "introduced" by CP as a new variety. This is how Knock Out got its start, and it's possible we were looking at the next in that wildly successful series.
Steve mentioned that of the seven Knock Outs, he'd like to disown 'Rainbow.' It hasn't measured up to the others. He also mentioned that one doesn't need to deadhead Knock Outs. How about that? Just the weekend before I buzzed all my KOs, thinking I was speeding the reblooming process along. Duh!
Virginia A. Smith

, Inquirer Staff Writer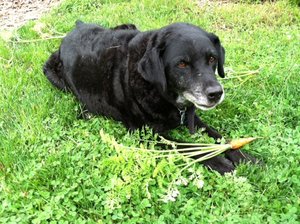 Just kidding. Indie the senior citizen rescue dog can have as many of my carrots as she wants. And she may want several.
Indie belongs to Michaelann Velicky, the gardener/farmer in Elkins Park who's turned her 1/3-acre property into a mini-farm. Indie likes to dig up carrots in the garden, and while I was there, she unearthed two. The carrots weren't ripe yet, so her munching sounded like a machine disposing of wood.
Actually, it's just like my carrots. Funny thing, I didn't plant any this year and I don't remember planting them last year. Never had much luck. But I have a bumper crop as I write this. Now if I can just figure out when to pull them up. I don't have an Indie around to dispose of the underripe ones ...
Virginia A. Smith

, Inquirer Staff Writer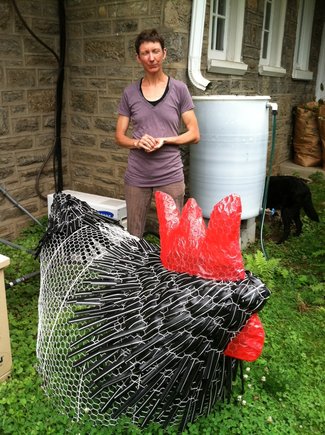 If you have chickens in your yard, you might know what this is. But I don't, and didn't. It's a "chicken tractor" belonging to Michaelann Velicky, who calls herself a "front yard farmer" in Elkins Park. She has only 1/3 of an acre, but she packs a lot of useful, beautiful and beneficial stuff in her raised and in-ground beds.
Her friend Meei-Ling Ng, a fellow artist and farmer from Center City, created this cool thing out of recycled chicken wire from Michaelann's garage and discarded irrigation drip tape from Weavers Way Co-op Farm. Michaelann puts two chickens at a time in there, where they're protected from harm, and they go to town - scratching for insects, digging (aerating the soil) and fertilizing. The tractor can be moved around. Quite an efficient little system, especially if, like Michaelann, you're converting more and more of your turf grass lawn into plantable space.
I visited with Michaelann last Wednesday. She shared her story, along with honey from her bees, freshly picked strawberries, homemade herbal ice tea, and a strawberry-rhubarb custard bar that was out of this world. Michaelann is a believer in the tenets of permaculture, which is a way of planting and growing (and living) that attempts to mimic the systems in nature. Chickens and the "chicken tractor" are an integral part of that.