Archive: June, 2009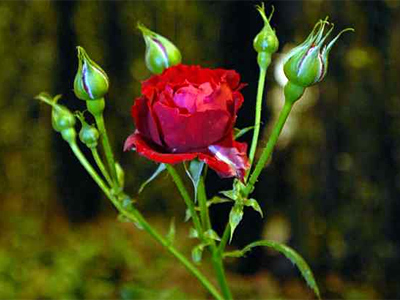 Not long ago I posted something about my new Kong coleus, which I planted in a large container with an orange canna. This prompted a reader ("pootershow") to write in to tell me I was dead wrong. "Pootershow" attached a link to educate me on what Kong coleus really looks like. I don't pretend to be an expert and Lord knows I make a lot of mistakes, but despite "pootershow's" apparent righteous certainty, I don't think this was one of them. As you can see, my coleus is growing apace, thanks to all the rain. Not knee-high, but getting there. The plant tag identifies this as a Kong coleus called 'Salmon pink.' Unless my normally reliable garden center sold me a mislabelled plant, I rest my case. And of that, readers take note, I am certain.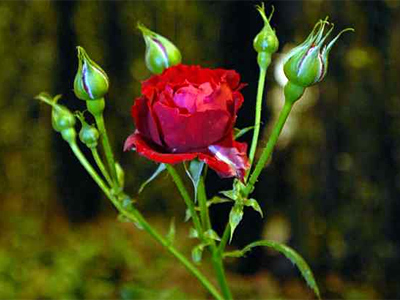 Here's a splash of red from the garden - Monarda 'Jacob Cline,' otherwise known as Oswego tea, bergamot, horsemint or, most commonly, bee balm. Grows like a weed. My bee balm patch - mostly a plummy purple - is more than five years old, now huge and in need of division. As if I didn't have enough of the stuff, a couple years ago I bought 'Jacob Cline' in hopes of attracting more hummingbirds. This year, Jacob found his legs. I love its shaggy mien and bright scarlet tubes. It blooms earlier, is taller and more vigorous, and is supposed to be more resistant to powdery mildew and rust than other varieties. Usually those problems don't show up till later in the summer, but it's been such a wet spring, signs of trouble are already there on the lavendar stalks. The name Oswego tea comes from John Bartram, who discovered settlers near Oswego, N.Y., brewing tea with this plant. Supposedly, Earl Grey tea still includes it in the mix and the flowers are edible. I know bees agree. Experts recommend deadheading for a second bloom. Meanwhile, we look forward to hummingbirds.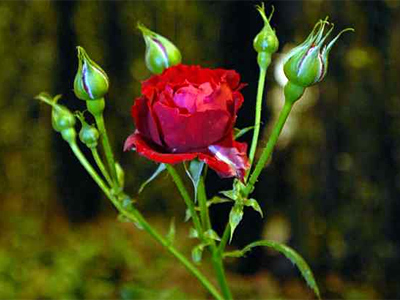 The name always makes me laugh - dead nettle. Sounds horrible. This is another name for lamium, a ground cover that is popping up in nurseries a lot because it's such a great plant. We're warned that it can become invasive, another way of saying each spring I'm amazed to see how much it's spread. This photo is of a spot under a large tree in the back garden. Several pretty hostas grow there and a year or so ago I picked up a couple of plugs of lamium and put them in and around the hostas. You see the result here. It's beautiful, I think, but in another year it'll be time to yank out some lamium and put it elsewhere. There are many varieties on the market. This one I think is 'Purple dragon.' Again, good in shade or sun or semi-anything, and the blooms stick around for a long time. You can shear them off when they're done and sometimes they rebloom. Very attractive, I think, especially in shade, which contrasts nicely with the silver tone and purple/pink blossoms. No dog's gonna turn this spot yellow!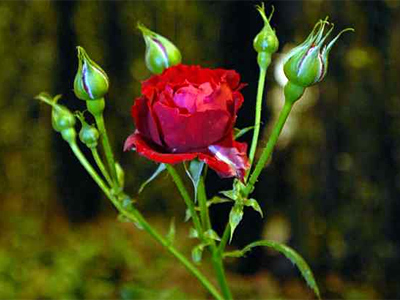 A friend recently asked, "What do you think of liriope as a ground cover?" I had to laugh. I'd spent several hours earlier that day yanking this troublesome, promiscuous plant from a side yard, where it was planted four years ago and now is choking everything else in the bed. "I hate it!" I yelled. Perhaps too strong a sentiment for a ground cover that really is pretty - long, elegant leaves, tiny black berries in the fall, fast-growing, great cover and works equally well in sun, shade and parts in between. So why do I hate it? Because after a few years, the stuff gets dense, traps leaves, and spreads prolifically under and through fences, from stem to stern. And, this may be a city thing, but dogs seem to love liriope. I can always tell when the dogs have been by. The green turns a brassy yellow - even in spring.
I offered this friend as much liriope as she wants, any time. "Come on over," I said.
So it was with added amusement that I opened an email from another friend this week. He was very excited about this great ground cover he'd used in a garden design. "It's a good example of how a single plant (Liriope), when meticulously installed in the proper variety, can provide a dramatic landscaping effect, in the proper setting," he wrote.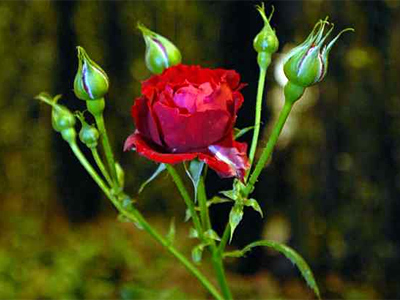 You may have noticed even more coleus varieties at your garden center this spring. This is a plant that our mothers liked a lot, but like clothing and wine, plants wax and wane, falling out of favor only to rise again. Coleus is definitely king these days. 'Kong' popped onto the gardening scene in 2005 and caused a sensation. It's pretty, yes, but its main claim to fame is size. It is truly a coleus for our times - supersized, monster-big, splashy, flashy. This one is planted in a container with an apricot-colored canna in the middle. Not a dwarf canna, either. I expect this to be a conversation piece by July. Like so many of the coleuses on the market now, it's very colorful, a really interesting plant. I've tried 'Chocolate mint' and a trailing variety that's a startling combination of pink and violet and quite a few others. They're fun to play with. Coleus expert Ray Rogers calls coleus "a living paintbox," but that's exactly what some detractors don't like. Coleus can be bright and covered with blotches. But there's one for everyone. Or two. Lime green, autumn orange, with curly or broad leaves and funny names like 'Careless Love,' 'Inky Fingers' and 'Fishnet Stockings.' They're endlessly variable and quickly becoming one of my - and many other consumers' - favorite container plants.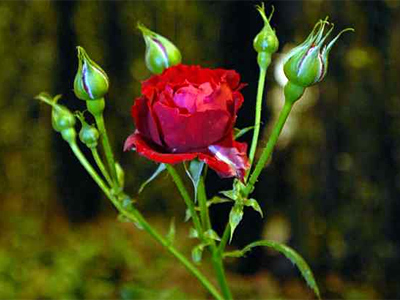 Can I just say, this plant is rocket-propelled!? This is 'Dream catcher,' a beauty bush aka Kokwitzia amabilis. Never heard of it until someone gave me not one, but two, maybe three years ago. They hadn't done much growing till this year, when they suddenly had a spurt up and out. This prompted me to look at the plant tag, which is in there somewhere and which indicates that this late-bloomer can reach heights of six to nine feet. Gulp. It's an extraordinary looking plant with golden leaves that look chartreuse here and remind me of pointed holly foliage. And it does sort of look like the webbed Native American dreamcatcher. This 'Dream catcher' likes full sun to part shade; in my garden, it's in filtered shade, which apparently is what it likes best. It has height, it has color and what plant geeks call "architecture." It has so much architecture, in fact, it may soon overshadow my house.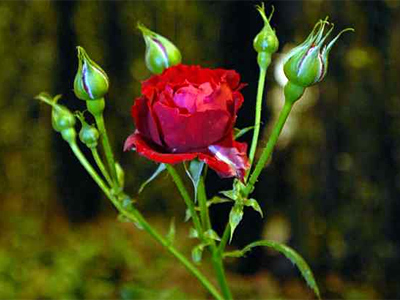 How's this for creekside dining? We visited a friend in this delightful setting on Sunday night and enjoyed wine and finger food as the sun went down. I was struck by the natural beauty of this place, tucked away in a very conventional neighborhood, which just goes to show: You can't judge a place by its zip code. But I also noted that our host had carefully planted the hills on either side of the creek with ordinary ferns and hostas. They not only provided support for the eroding soil, plainly visible on the unfinished part of the creek downstream, but they created a lush effect you might have thought cost a fortune. The hostas in my garden (not the ferns, just yet) are ripe for dividing. They've been growing for five-plus years and are really thick and tall. Sitting on the bridge overlooking our host's do-it-yourself creek environment, I made a mental note to divide my hostas and spread the wealth this fall. This is the frugal gardener's alternative to unlimited spending at the garden center, which is easy to do. Still, no creek in my city garden, unless we get a monsoon. But at least I'll have the look. The rest, we imagine.