Archive: February, 2010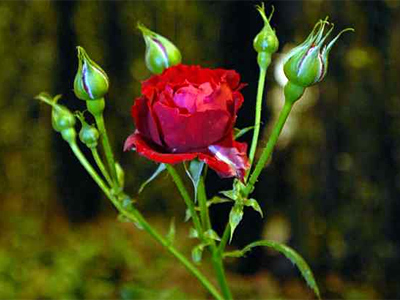 I suspect these display cases and seats will be filled today. I'm about to head down to the convention center for the flower show preview. The show opens to the public tomorrow. Despite the snow flurries, horticultural society members will likely flock downtown today. Only a blizzard keeps them away. It's a good time - crowded but not suffocatingly so. That comes tomorrow! Snow did serious damage to the bottom line in 1993, when a major blizzard closed the show for most of the final weekend. Last year a foot of snow in the region caused a minor blip on Monday morning but the convention center filled up by afternoon and overall attendance at the show ended up jumping by 11,000. So these gardening folks are tough. Maybe tough is the wrong word. More likely, it's SICK OF WINTER! What are a few flurries after four major storms? Piece of cake.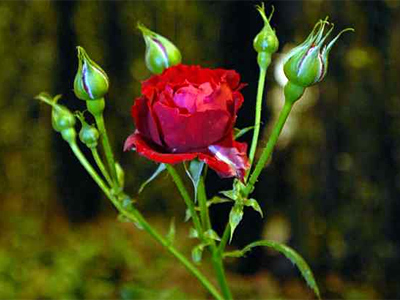 These lustrous vanda orchids (in front of a bamboo pavillion) will greet visitors to the Singapore exhibit at the flower show, which was carefully being put together today by Waldor Orchids at the convention center. It's amazing how much work's been done since I visited earlier in the week but gee, it seems like a great deal is yet to come. Nobody seemed concerned. The mood is subdued, not a lot of folks hanging around or fraternizing. Everyone's working quietly. The Waldor exhibit is a recreation of the National Orchid Garden in Singapore, which has been breeding orchids since 1928 and is part of the Singapore Botanic Gardens. Altogether the exhibit has more than 1,000 orchids, most from Hawaii and Florida. Walt says the biggest problem isn't trucking these tropicals to downtown Philly in vans; they're room temperature. The problem starts once he gets there. The convention center is cool - allegedly in the 60s, but it sure feels colder. That could be because the back doors are open for off-loading the trucks, mulch and other plant stuff, and on a day like today - with heavy snow, winds and freezing temperatures - can be fatal to orchids. "That's one reason we always ask to be far from the doors," Walt told me. Which he is. He's up in front, part of the show's main exhibit. Waldor Orchids has been involved in the show since 1935; Walt, since the 1960s. They're the longest-standing exhibitors at the show. Put in that context, what's a little snowstorm, even for an orchid guy?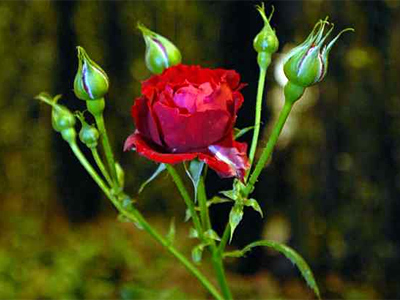 There's so much hype around the Philadelphia flower show, it's easy to miss the little things. The PR team sends out prodigious numbers of press releases touting "the largest indoor flower show in the world" or tallying oddball statistics, like the number of freeze-dried flowers involved in creating the hot-air balloon that's the symbol for this year's show. All that's fun, but on such a scale, it's hard to fathom unless you see it. I have something I enjoy more than the grandiose scope of this grand old show: the little things. Take the time to look for them. (Bonus: Their size makes them easier to capture in a photo.) This succulent, for example, is one of dozens I (almost literally) stumbled upon this afternoon at the convention center. It was sitting in a pot on the floor, waiting to go into an exhibit whose name I can't even remember. To me, succulents are among the most beautiful and interesting plants out there. They aren't in your face the way, say, dahlias are, with their dinner-plate size and bold colors. Which is not to say they aren't eye-catching. Sedum and ice plant, sempervivums and other succulents can be exquisitely architectural and colorful, but in a subtle way. They have plump leaves that hold water. They're prickly. They creep. They are so forgiving. The hardy ones can be planted in our northern gardens and left there. They like hot and dry and don't need watering, even in stinky Philadelphia summers. My kind of plant. But take a close look here. This is required, if you're going to see the shapes and shadows, the hints of color, the swirls. The flower show shows off big and colorful at every turn, and the crowds love it for that, but sometimes, my favorites are like this - small and quirky.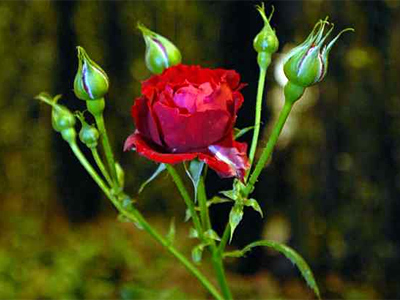 This may be one to watch ... "Polar Fantasy," the exhibit by Schaffer Designs of Bridesburg. "White on white on white" is how they describe it, and maybe you can get a sense of that in this photo. A floral stalactite is being pieced together. "Polar ice cap," someone yelled when I asked about the backdrop. All the flowers will be white - mounds of carnation-snow and what you see here, a fraction of the promised thousands of white dendrobium orchids, which have luminous blossoms shaped like stars or butterflies. Light and creamy, they'll be enhanced by swirling lights powered by fiber optic cables to simulate the aurora borealis or northern lights. Surrounded by so much color and hubbub - the floral displays, entertainment, central feature and crowds - the idea of all-white sounds deliciously silent, simple and elegant. Looking forward to seeing how this one pans out.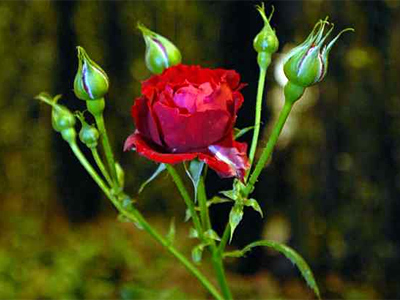 Jack Blandy of Stoney Bank Nurseries in Glen Mills hired artists to create this hot-water lizard for his New Zealand showcase garden, which combines Maori culture, traditional English landscaping and a modern Kiwi garden.
While this guy won't have actual hot-spring water coursing down his back and out his mouth, there will be little smoke devices in the pools to give the impression that he's lurking in a thermal pool near a volatile volcano up north. The lizard is 15 feet long and weighs 500 lbs., with legs made of copper and eyes of glass. Jack's hoping to sell the lizard after the show to a zoo or garden looking for a work of art that doubles as a water feature; most everything else he'll truck back to his nursery for re-use or sale. Look for New Zealand tree ferns for the Maori side of the exhibit (they're actually from California), as well as cucumber trees, pittosporums, native flax and grasses. In the British or bog gadren, you'll see irises, lupines, ferns, reeds and big-leaf plants like acanthus and hosta. And in the modern Kiwi garden, there'll be plants from around the world, like rhodos, azaleas and Japanese maples. (I spotted a nifty euphorbia - they are the greatest - and a huge coral plant, too.) Jack and his son Joe, who's also in the biz, carved the 13-foot Maori totem pole in the exhibit. It's made out of paulownia, the fast-growing empress tree that you see in Logan Square. It took three weeks to carve, which you'll understand when you see that it's covered with Maori symbols. Actually kind of neat, especially when you consider that the wood came from descendants of paulownias that Jack cut down 25 years ago and sold to Japanese brokers. These resprouts have been growing since then and were quite sizeable when Jack was looking around for wood for a totem. Talk about reuse and recycle! Comes with the territory. Jack's been doing the show for 31 years.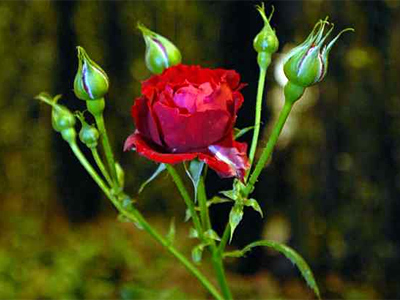 This is floral designer Jamie Rothstein's Indian elephant, actually a topiary on wheels, that workers are covering with sphagnum moss to simulate this mammoth mammal's baggy skin. Definitely a work in progress for Jamie's Indian showcase garden at the flower show. The elephant is about 8 feet tall, and its head from the tip of the trunk to the top is maybe 10 or 12 feet. Soon a blanket of flowers will cover its back and on top of that you'll see a basket for the groom to ride in. Jamie's into weddings, folks, and this one's going to be colorful and fragrant. Yesterday we saw (and smelled) yellow jasmine, along with lots of yellow and orange marigolds, which aren't too many people's favorite flower but they're everywhere in India. Jamie, a flower show exhibitor since 1987, chose India for her showcase garden because "it's the land of color and I love color." We love color, too. Waiting to see the reflecting pools filled with water lilies, the fountains, banana trees and marigold bushes, those 20-foot Alexandra palms and, if she can pull it off, some blooming lotuses. Though the flower show recycles a lot, there's also a lot of waste when all is said and done. Jamie hopes to give the elephant to a school.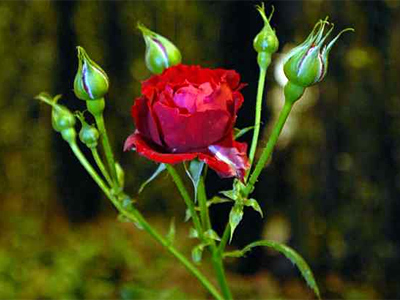 If you're going to the flower show, be on the lookout for this character. He's Drew Becher, Jane Pepper's successor as president of the Pennsylvania Horticultural Society. This picture was taken at his home in Chestnut Hill on a recent snowy evening, so the lighting's a bit off. But here he is. You'll probably find him walking the floor at the convention center, meeting the troops, shaking hands, taking it all in. Drew is a very energetic fellow! Jane actually retires on June 1, but she's not out the door yet. Folks this week say they haven't seen her as much as in others years' set-up. She was everywhere, tootling around in her golf cart. Maybe she's avoiding the place for fear of spoiling the surprise that awaits her. Friends and coworkers are putting together a Tribute Garden in Jane's honor. I toured it yesterday, although "tour" may be premature. (Prema-tour, if you will.) It's coming along and no doubt will be done by the end of the week. I'll check it out on Saturday, which is preview day, and will try to include it in a story for the Sunday paper. Seems fitting that the weather forecast is so crummy. Does it snow every year at flower show time - or is it me? Last year, we got a foot dumped on the region on the Monday of show week. This year, it's coming just before. Either way, it's time for spring!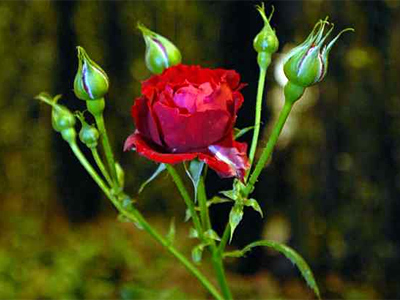 It's always interesting to see what Michael Petrie's up to at the flower show. His exhibit this year is called, simply, "Bamboo." Here it is being set up. "The only way you can really experience what the exhibit is about is to go into the middle of a bamboo grove at night and turn on a flashlight," Michael says, which also plays nicely with the lighting at the convention center. Last year there were many complaints about how dark it was. So why not incorporate that idea? With flashlights waving, it'll seem like a fun house, a bunch of fireflies, "neat kinetic activity that you can look at from the outside and from inside," Michael says. He's using yellow-groove or golden bamboo, about 2,500 poles that are 30 feet tall or so, that he cut down at his place - Michael Petrie's Handmade Gardens in Downingtown. It's a running bamboo - run for your lives! - from China. Here, in its disembodied form, we can enjoy its height, color and symmetry. This is how I like my bamboo: cut into poles. "Neat stuff," says the creator of this unusual exhibit. We couldn't agree more.