Archive: December, 2012
Virginia A. Smith

, Inquirer Staff Writer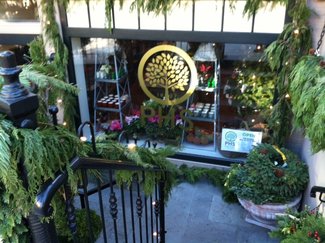 I actually did that - popped in to the pop-up holiday store at 8232 Germantown Ave. in Chestnut Hill on Friday. Not a lot of action when I was there, but a good bit of merchandise available. Most of it looked like stocking stuffer stuff to me - soaps, ornaments, food. Lots of wreaths and other decorative items.
This is the latest pop-up from the Pennsylvania Horticultural Society. Check it out, or make it one of many stops along the avenue. It's across from the Chestnut Hill Hotel.
Hours through Dec. 23:
Virginia A. Smith

, Inquirer Staff Writer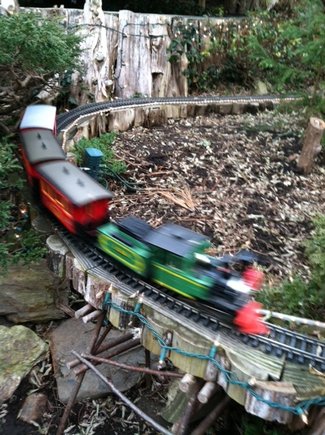 It's only Dec. 5 and I'm already tired of holiday hoo-ha, but a Sunday outing to Morris Arboretum's holiday railway turned into a fun little adventure for the granddaughters, who were visiting from Colorado and feelng restless. At ages 4 and not quite 2, they were enchanted by the tiny railroad cars loaded down with mini-presents (and, oh dear, coal), the lights inside the dining cars, and the historic houses and buildings decorated with Christmas-y greens and lights.
This was our second trip to see the miniature trains in four months. Last time was a beastly hot day in early August and we had the place to ourselves. Sunday's mild temperature - so comfortable - brought out a nice crowd.
We ran into Paul Meyer, Morris' chief railway promoter, who guessed attendance would hit about 800 that day, which sounds pretty good. Then he told us that the day after Thanksgiving, which was even milder than Sunday, the railway drew 1,800! "It's all about the weather," he said.
Virginia A. Smith

, Inquirer Staff Writer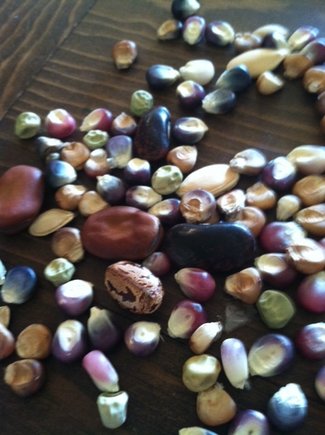 That's often a bunch of .. well, you know! But it sounds true of seed-saving and herbs, at least as far as Nancy Wygant is concerned. Nancy is an assistant gardener at Bartram's, where she's collected hundreds, thousands, of seeds over the years. Some of the most interesting are sold in the garden's visitor center, but she also has a basement full of many others. I visited her Bartram's stash recently for a story on seed-collecting and -saving that will be in the paper's Home & Design section, and on philly.com, this Friday.
It was fun to see the brown paper bags full of stems loaded down with seed heads from cilantro, lettuce, cannas, alliums, soybeans and others. Best to start with the easy ones - for example, herbs like cilantro and dill, Nancy says. They're uncomplicated. You just need to make sure you let them bolt and get really dry before gathering, and all you do is shake them upside down into a bag. Easy peasy, as they say.
Talking with Nancy, and with the three folks who started the Philadelphia Seed Exchange - Joel Fath, Mira Adornetto and Aimee Hill - got me re-interested in collecting my own seeds. I don't have a setup for starting seeds indoors this winter, but someday ... Next year, for sure, I'll be gathering seeds for zinnias, marigolds, cilantro, dill and the many lettuces I plan to plant. Those you can just toss into the ground in early spring.