Archive: December, 2009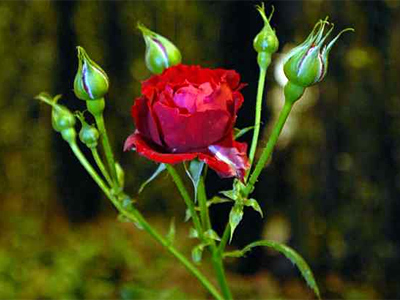 News on the kitchen garden front was excellent this year. We saw First Lady Michelle Obama and an army of helpers break ground in March on an organic vegetable garden on the White House lawn. We'll never know how much impetus for that came from Roger Doiron's "Eat the View" online campaign, but more than 100,000 people signed the petition in favor. Roger is an inspiring gardener in Scarborough, Me., who took a page from history. The White House traditionally had vegetables growing. Our earliest presidents, in fact, grew their own for family and guests. Although the Clintons had a small rooftop vegetable and herb garden, the Obamas' garden is the first full-scale lawn version in more than half a century, since Eleanor Roosevelt's Victory Garden in World War II. I was heartened to read earlier this month that the current "First Garden," as media types are calling it, got its "First Hoophouse" - row covers that will allow the White House staff to grow lettuces and other food year-round. How amazing is that? But wait. As they say: There's more! Even Queen Elizabeth got into the act this year, commissioning the first vegetable garden at Buckingham Palace since WWII. Great news but strange, given son Charles' visionary leadership on the organic front over the last two decades. Still, way to go, Lizzie, and what an interesting list of veggies you have in there, not that we're making fun: climbing French bean 'Blue Queen' and dwarf French bean 'Royal Red' and 'Northern Queen' lettuce, and tomatoes named 'Golden Queen,' 'Queen of Hearts' and 'White Queen.' And also sage - hey, just like my garden, photo taken this week! Now, in the interest of maintaining cross-the-pond friendships, and in the honored tradition of gardeners everywhere, how about sharing some of those royal heirlooms? We're here all week.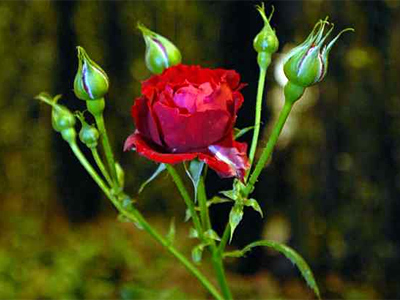 That's Jamaica Kincaid, author of My Garden (Book), published a decade ago. Her thoughts on winter in the garden: "It is winter and so my garden does not exist; in its place are these mounds of white, the raised beds covered with snow, like a graveyard ... The snow covers the ground in the garden with the determination of death, an unyielding grip, and the whiteness of it is an eraser, so that I am almost in a state of disbelief." Kincaid grew up in Antigua, so, as they say, she's entitled. She lives in Vermont now, and she hates the chill, the snow, the - as she puts it - erasing of winter, though how could she not love this hydrangea in December? Reading her book last week, I was impressed - if that's the word - by Kincaid's rambunctious spending. The woman's appetite for buying plants knows few boundaries. She orders with impunity from catalogues. She scours local and faraway nurseries. She even goes on plant-finding expeditions to China - and she doesn't do this for a living! All I can say is, she must have a lot of property and a big bank account. Still, she's restless: "I shall never have the garden I have in my mind, but that for me is the joy of it; certain things can never be realized and so all the more reason to attempt them. A garden, no matter how good it is, must never completely satisfy. The world as we know it, after all, began in a very good garden, a completely satisfying garden - Paradise - but after a while, the owner and the occupants wanted more." So there you have it. Permission to obsess.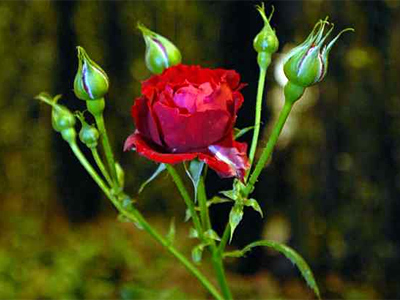 Until meeting naturalist Mary Anne Borge recently, I was one of those people who write off winter as brown, ugly and not worth paying attention to, at least from a gardening standpoint. Then Mary Anne took me on a three-hour winter walk through Bowman's Hill Wildflower Preserve in New Hope. I now see winter so differently. I've been noticing the skeletons of trees, the texture and color of their bark, their outline against the sky, the light, the berries, almost everything I used to ignore or not truly see. Mary Anne's right. Winter is a beautiful time of year, in part because we gardeners get to rest but in large measure because everything looks so different. This is a mahonia bush in my front garden. How interesting it is, and how odd it seems to find bright green out there at the end of December. It was one of many discoveries I made last week on vacation. Another was a patch of sage out in the otherwise dormant vegetable garden poking through the snow. It was put to excellent use in a new recipe for dinner. Isn't vacation great? I'd like more, please.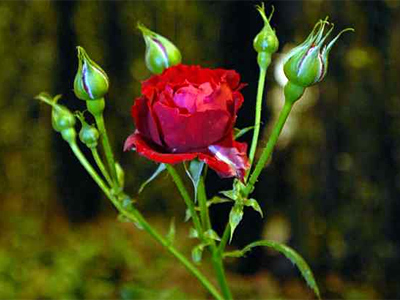 If you saw my story in yesterday's paper - about the Christmas carol singalong at Longwood - you probably guessed that I had a great time. Marc Cheban, an organist from Delaware, played the carols on Longwood's almost-completely-restored Aeolian pipe organ, which weighs 55 tons and has a sound unlike any organ you ever heard in church. That thing can boom! It's almost as loud as the car stereos in my neighborhood on a hot summer night. The house shakes! This organ, built in 1929 and installed at Longwood by its founder, Pierre S. du Pont, also whispers and jingles and makes many other sounds. Marc is one of four Longwood organists, and unfortunately, a box of information I wrote about the singalongs, days, times, ticket prices, somehow never made it into the paper. So if you're interested in going, and I enthusiastically recommend a trip, go to www.longwoodgardens.org or call 610-388-1000. The concerts go on daily from now through Jan. 3, and while you don't need a ticket for the concert, you do need to get a timed ticket to enter the gardens. Longwood's Christmas celebration is so popular, timed tickets are needed. Anyway ... this is a photo of Marc's elegant and talented FEET, which operate the pedals down below as his fingers do the same up above. He wears special organists' shoes - like dancers' - black, made of thin leather, unadorned and truly amazing. I spent as much time watching his feet as I did the rest of his performance.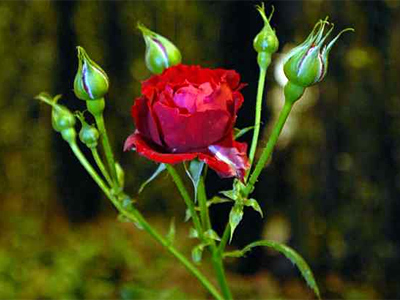 This is my kind of wintry mix - dusty miller and white amaryllis. How come my dusty miller never looks like this? Probably because I don't have 5,000 plugs of it. This is Longwood, of course, just one of the indoor Christmas beds. Very striking. We forget how beautiful dusty miller can be, with its silver-white color and lacy, fern-like foliage. A perfect foil (to continue the 'f' alliteration) for this South African amaryllis, called 'Intokazi.' Its flowers are pure white with green centers, about seven inches across. Made me wonder how to replicate this color scheme and effect outdoors in summer ... Good place to start? Dusty miller, which is not hard to find.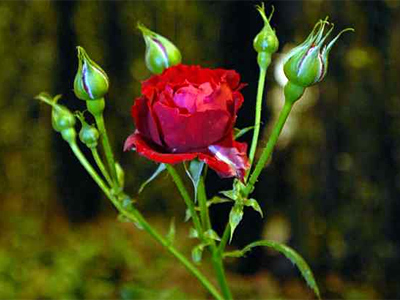 Hazelnuts have to be one of nature's best-tasting treats. This is how they look "in the wild," tucked inside their pods, at Bowman's Hill Wildflower Preserve. The hazelnut or filbert tree is an American native - Bowman's Hill is famous for its collection of natives. It's more an understory tree, reaching heights of maybe 10 or 15 feet. And I'd never seen one in fruit before. One tree typically produces four to six quarts of nuts a year. Too bad I didn't have a bucket handy. All I could think of was hazelnut gelato ... and Nutella ... and pralines ... I suppose these brown beauties will feed squirrels, not humans. Pity!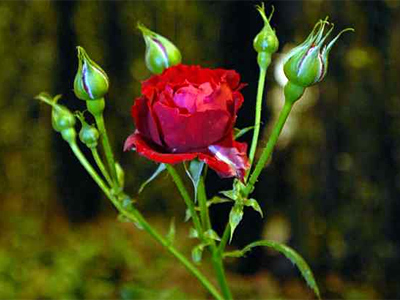 I'm getting picky about poinsettias in my old age. They're everywhere about now, and most of what's out there is pretty pathetic looking. So imagine my delight and surprise to see these during a visit this morning to Longwood Gardens. You know Longwood will have the biggest and best, and despite the excitement over 'Visions of Grandeur,' a creamy yellow-rosy pink one extolled by a freelancer in the paper today, I vote for this one. It's called 'Nutcracker Red,' and it is huge. The blooms are more than a foot across. 'Grandeur' was there, too, and it's really nice; I'm not so stuck on traditional red that I can't appreciate other colors. But most of what I see in that category is washed out, if not when I buy it then certainly after it's been sitting around for a few weeks. Often that's true of the red ones, as well. 'Nutcracker Red' was stunning. Put me in a holiday mood. These days, that's going some.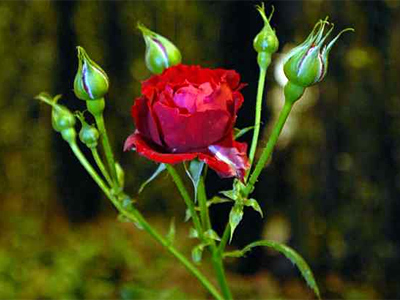 Longwood Gardens goes gonzo at Christmas and people eat it up. It's fun to watch people's glasses fog up as they enter the conservatory, and their eyes get big when they finally clear up and look around. There's the traditional floral carpet - 85 feet long, with more than 1,000 living plants. including Barkos red begonias, 'Enduring White' poinsettias, green moss and English ivy, plus 5,000 gold-colored pine cones. The tree is actually decorated with begonias. It's a red and green explosion, quite nice. But it was the other tree - the 28-foot Douglas fir with the 800 blue morpho butterfly ornaments on it that caught my eye. In their native South American rainforests, these butterflies use their iridescent wings to confuse and excape from predators. A very cool display, despite a color scheme (silver and blue) that easily translates into a trashy, artificial look. Not here. In addition to the striking butterfly ornaments, which seemed to be on a timer to flutter at different times, the tree has white manzanita branches and silver bay laurel garlands. I saw yet another interesting Christmas tree, this one outside and called "the allee holiday tree." Its ornaments were white painted seed pods from the catalpa tree. Gives a girl ideas.