Archive: April, 2009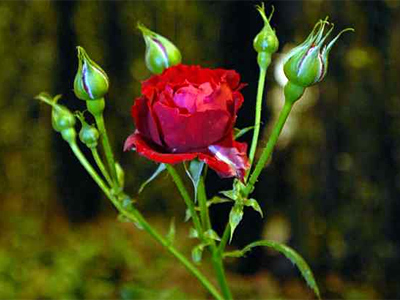 This magnolia's a star - literally. Its name is Magnolia stellata. I've probably strolled by this medium-sized tree 100 times but it struck me yesterday on a walk in the park as if I were seeing it for the first time. What a lovely alternative to the ubiquitous pink magnolias, which though very nice turn brown and get messy way too fast. The star magnolia (Japanese) has 15 or more of these long, thin petals that eventually get brown and messy like their pink kin. But here they look ready to wave in the breeze, light as can be. The tree is loaded with blooms, top to bottom, like a giant white fluff ball. Which is how I was feeling yesterday - light and sunny on a terrific spring afternoon. Maybe that lightness of being was due to the fact that my garden work was finished - for the day and the weekend. Nothing brightens a mood quite like that.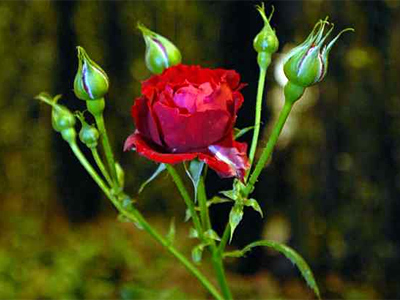 This is the original green wall - not a 20-foot-high panel expertly planted with tropicals in the atrium of a corporate HQ, like Dansko, which is profiled in the paper's Home & Design section today. This one dates to the 1920s. It's the rock wall garden at Morris Arboretum. Six feet high, planted with alpines, it's in the rose garden, which is just about to burst open. The wall is already blooming. When I visited, there was a little fog, an empty bench. Perfect atmospherics.
If you'd like to read more about Dansko's wall, and other kinds of green walls, go to http://www.philly.com/inquirer/living/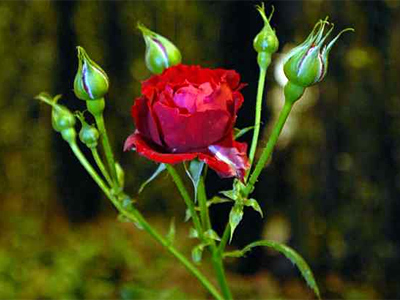 Guys in hard hats carrying chain saws were wandering around the Morris Arboretum this morning, but there were no worries about tree massacres. Today was the first day of construction - see bucket truck - for Out on a Limb, the new 275-foot walkway being built 40 feet above the ground. The walkway will tiptoe through the trees, whose trunks will be encased in wood slats for the duration. All this is taking place up on a ridge made of hard bedrock, set up above the Wissahickon Gorge. The views will be magnificent, but we'll have to wait till summer to play up there. Meanwhile, the sounds of spring - oh, those birds - have competition from the buzz of building. These days, that's pretty sweet - even if it's coming from a chain saw.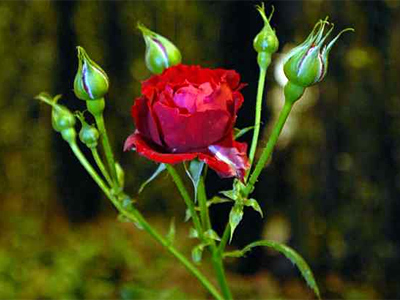 There's a lot of schlocky "garden art" out there. Makes me wince to read garden writers who insist you can recycle boots, bathtubs, toilet bowls and sinks and make them into planters or art. I just don't see it. I think the garden ought to be a place of beauty and in my world, plant-filled boots and bathtubs don't qualify. I'm all for being frugal, however. And for restraint. (This doesn't mean no humor!) You may find lots of cool stuff that would look good in your garden, but how much of it is enough? This is a hard lesson for gardeners with limited space or who, how shall we put this, sometimes lack the self-control to say no to new plants and gee-gaws. That was the case with what's pictured here. I don't know what to call it. It's made of copper and twirls in the wind. I saw it at the flower show and simply had to have it. Now, I can't wait to be sitting outside, enjoying dinner at the table underneath it, watching it spin in the summer breeze. Beats a bathtub every time.