Archive: October, 2011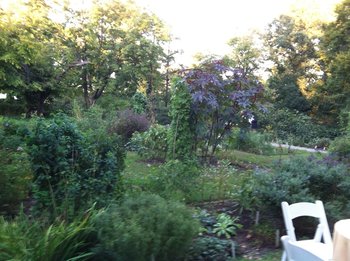 A humble thank you to all who attended the "Twilight in the Garden" benefit at Bartram's Garden last Thursday night. It was a perfect evening to stroll the garden. More than $76,000 was raised, more than projected, and I sure was happy to see 220 people there to support this special place.
Thanks to everyone for the Green Exemplar award I received. It made me feel like an action figure for a night. Can't you just see the cartoon? Green Exemplar to the rescue! Where's my cape?
Sometimes we work very hard and think nobody's listening or reading. It sure felt good to see so many people who care.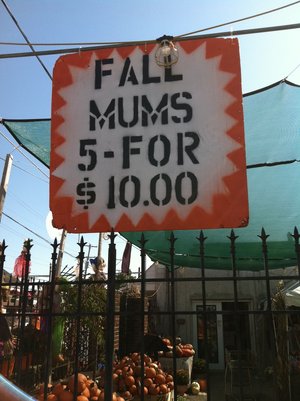 Here's a common scene in fall: cheap mums! What's the deal? It's like the McDonaldification of the fall chrysanthemum. Yesterday I hit two places to see what's for sale - one, an independent garden center, the other a discount place that sells fruits, vegetables and plants super-cheap.
John Lynch, owner of Secret Garden, the garden center on Ridge Avenue in Roxborough, laments the fact that his customers aren't interested in fall planting, even though this is a great time of year for perennials, shrubs and trees. "They only want mums," he says.
Mums (which he sells for $5.99 or 3 for $15) and cornstalks and pumpkins, that is.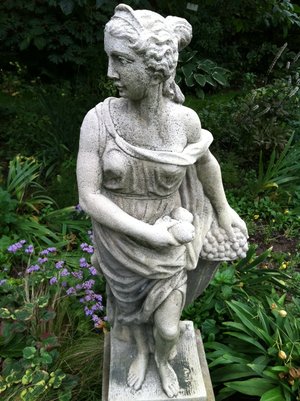 Last week I visited Meadowbrook Farm. Does that ring a bell? It does for some in the plant world, but the Pennsylvania Horticultural Society, which owns the 23-acre estate in Abington Township, is out to raise its profile significantly. As one measure of the job ahead ... I got lost, stopped at Penn State's Abington campus, and asked four people for directions. The fourth had a vague idea where Meadowbrook was. The others had none.
In the end, my iPhone got me there. But I was minutes away.
At Meadowbrook, I met Barrett Robinson, the new senior VP for opreations at PHS, who arrived in June. He'll be overseeing this former estate of "Mr. Flower Show," J. Liddon Pennock, and he has a lot of ideas. He'd like to reconfigure the garden center, known to staff as "the mall"; add education and entertainment programs; book more events in the house; update and refresh the gardens and offer those plants for sale in the garden center; establish test and display gardens; train teachers and young students to build gardens; turn Meadowbrook into a more cutting-edge, design-oriented place; increase the ranks of volunteers and docents, and more to come, including a master plan for which PHS has already started fundraising.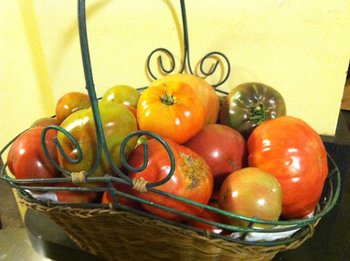 I'd hate to be a farmer and have to depend on the weather for my livelihood. What a year it's been! Somehow, I've made it this far with a big basket of tomatoes ripening on the kitchen counter.
First we had dreadful heat. Then nonstop rains. Now cool temperatures with continuing showers. Even this morning!
Tomatoes, as every vegetable gardener knows, need eight hours of sun a day, daytime temperatures in the 70-85 degree range, nighttimes no lower than 60. From here on, we're all in trouble.