Archive: February, 2012
Virginia A. Smith

, Inquirer Staff Writer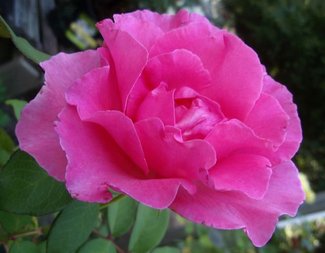 This delicious photo accompanied an email from Lorraine Kiefer, the effervescent co-owner, with son Joe, of Triple Oaks Nursery & Herb Garden in Franklinville, who's doing a rose program later this month. (See below.) Lorraine is always fun to talk to, both for horticultural information and personal remembrances of plants and family.
She notes that the International Herb Society has named the rose its herb of the year for 2012. Surprised to learn that the rose even IS an herb? More on that in a bit.
I'm in a rose frame of mind. The sun is shining. The weather is acting like spring. I'm starting to think about what this year's garden will be. And on Monday, I'll be visiting Glen Foerd on the Delaware River, a historic house so-named by Robert and Caroline Foerderer, who bought it in 1893. Robert made his fortune making ultra-soft goat skin to feed the societal appetite for leather products. He later became a U.S. congressman and head of the Keystone Telephone Company. Now you're talking serious money.
Virginia A. Smith

, Inquirer Staff Writer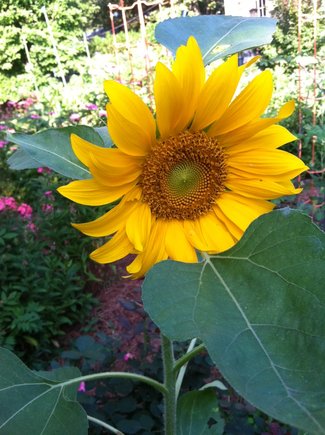 In my spare time, what little of that there is lately, I like to lose myself in garden books. Of necessity, they have to grab my attention immediately and hold it or I toss them over. My latest victim is How to Grow More Vegetables, the 8th edition of John Jeavons' what-I-understand-to-be classic that has sold more than a half-million copies. Jeavons is the champion, the guru, of intensive gardening, a high-yield, fully sustainable growing method he's spread around the world.
The newest edition has a forward by Alice Waters. Tells you something, and I'm sure it has great value. Just not for me and, I think, most other home gardeners. Building plans and planting layouts and how to use the U-bar ... all this is both more than I can absorb and more than I need to know for my little vegetable patch in the city.
But, if you're interested, there are things to study in here. Such as the charts on companion plants, a subject that's intrigued me for awhile. Sunflowers, like the lovely one here that grew in Chanticleer's vegetable garden last summer, are good companions for cucumbers. You plant them together - the cukes tucked in and around the tall sunflowers, which offer afternoon shade. This is good for cucumber production.
Virginia A. Smith

, Inquirer Staff Writer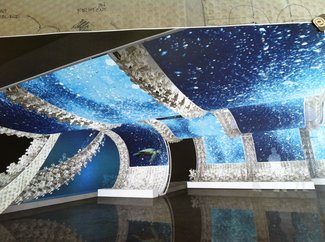 Here it is - the wave, literally the high point of the 2012 flower show's central feature. I'll be writing more about this when we get closer to the show, which runs March 4-11.