Archive: July, 2009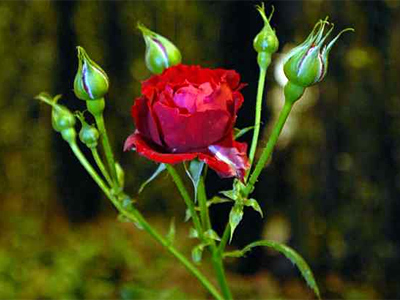 Am feeling a bit like Job. As if it weren't enough that the garden's been slimed this year by more fungus and bad-actor insects than I've seen in its five-year existence altogether, now comes what I believe is the downy woodpecker to set up housekeeping in our cedar pergola. This came to light at breakfast the other day. My husband said, "Oh, look! There's a beautiful woodpecker." So cute. Not long after, we discovered why this guy was hammering away - carpenter bees have moved into the pergola, causing deep holes and gouges that I guess they take naps in. If you look closely at this picture, you'll see the woodpecker - and he is beautiful - attached to the pergola with his strong claws. He pecks with a bill that's been compared to a chisel - sharp, pointed, able to penetrate not just cedar, but redwood, stucco siding, metal gutters, TV antennae and other materials. He likes to hear himself drill and, in spring, uses this "drumming" or pecking to attract a mate, defend or establish territory. Well, spring's over, pal, and from what I read, you're supposed to be gone by July 1. That is, unless you're feeding on the carpenter bees, extracting them from their beds and squishing them with your long, bristly, sticky tongue. What a way to go. So we filled up the holes with putty, only to find the woodpecker had returned the next day and dug 'em out again. Now I understand we need to attack with shaving mirrors and hawk silhouette mobiles, black plastic strips and aluminum pie tins PLUS gas cannons and air guns and loud music and banging pots and pans. Good grief! Even my super-tolerant neighbors might object to such a sensory onslaught. Or maybe not. I live in the city, where pots and pans and air guns and loud music and bone-rattling car stereos for that matter are no big whoop. But woodpeckers? What the heck do I do about them?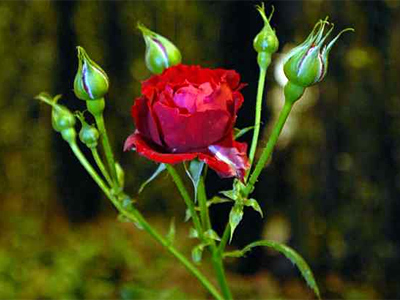 Here's what late blight looks like, but don't panic. Other diseases bear a maddening resemblance to the scary fungus that's been attacking tomatoes and potatoes this year earlier and more broadly than at any other time in recent memory. Prolonged cool temperatures and a lot of rain in spring provided ideal conditions for late blight, which - thanks to our recent rainy streak - continues to spread through home gardens and organic farms, according to several cooperative extension agents and vegetable pathologists in Pennsylvania and New Jersey that I've been checking in with. (Non-organic growers have been spraying preventatively and are doing OK.) Most tomato-growing gardeners in my universe are pretty paranoid, and with good reason. The disease is fatal to the plants and spreads on wind and rain for 30 to 40 miles at a stretch. Even if you had beautiful seedlings, are growing heirlooms, started your plants from seed or bought them at a big box, you could be vulnerable. I've already destroyed one plant. It looked horrible. But nothing seems to be happening with my other tomatoes, beyond some yellowing leaves, which - to an extent - is normal for this time of year. I think my newly departed tomato plant may have had Septoria leaf spot or one of the other leaf spots going around this soggy summer. Who knows? This photo was taken Monday at the organic tomato farm in Chester County that is the subject of my story on Friday, Aug. 7. The farmer appears to be staying on top of things by spraying organic copper fungicide and removing all damaged foliage, and the experts say he may beat the blight - or at least prolong the inevitable. I wish him luck. Meanwhile, I'm obsessing over my tomatoes, which are - knock on wood - looking healthy and starting to ripen. May we all stay blight-free.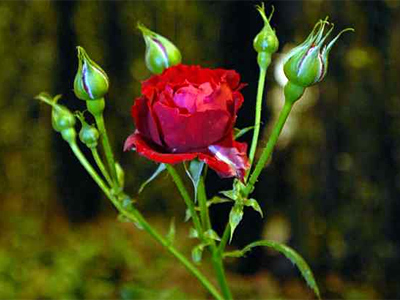 Late blight, that scary fungal disease popping up in fields and gardens up and down the East Coast, is the talk of home gardeners. We're all a little paranoid, obsessing more than ever on our green tomatoes. We've entered the much awaited tomato season, albeit a little later than usual because the wet spring pushed everything back, and we're ready for the harvest. This is a Brandywine tomato plant, loaded up with fruit. I picked the first one yesterday, perhaps a little early out of concern that the dreaded resident squirrel would get it first and out of sheer eagerness to begin the feast. It sits on the kitchen counter ripening.
This morning I was talking to a master gardener in a South Jersey county that shall remain anonymous, asking him if he'd had any calls about late blight. He didn't even know what it was, and began telling me that he just clips off the yellow leaves and tosses them. His ignorance surprised me, given the activist role Rutgers has chosen to play in this and the tremendous price South Jersey would pay - in loss of tomato and potato crops - if late blight continues to spread. Today's weather - cool, cloudy, rainy - is perfect for spreading this scourge, which depends on airborne spores travelling miles in the wind and rain.
As I check my tomatoes daily, I'm fully aware that while they look healthy today, they could develop late blight's ugly brown lesions on stems, leaves or fruit tomorrow and I'd lose them all. If you see such lesions, you'll know - this is not black spot. This is not anything like what you might normally get at this time of year. The lesions are really disgusting looking.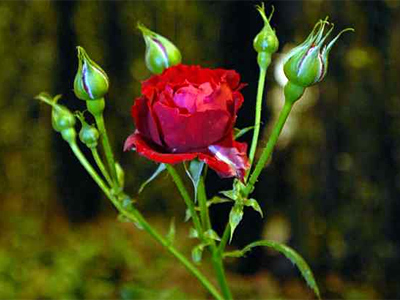 Our cool, wet spring produced a glorious bounty of flowers. We all remarked that it was one of the most sparkling springs we'd seen in years. Now for the bad news. My garden is full of disease this summer partly, no doubt, because of that nice wet spring and partly, truth be told, because of bad habits. Not long after I waxed poetic about the beautiful bee balm and coneflowers filling up my garden, the dreaded powdery mildew appeared. It spread so fast - days, really - that soon more than half of my bee balm patch was covered with it. (A matter of time till the rest goes)
I blamed all the rain. Then I began examining my plants. They've spread so much, filled in all those empty spaces they were designed around, that now they present a stand so full and crowded, I marvel it took this long for powdery mildew to show itself in such numbers. I need to thin out, the experts say. I already have 'Jacob Cline,' a more resistant variety and I don't water at night, so that's good. But it's time to be ruthless. Even the supposed disease-resistant roses have black spot. The clematis have wilt. The phlox, peonies and bee balm are decimated by mildew. It's been rough. For the last five years, I've added and purchased and watched everything grow. This year, it's all huge and wild and way too crowded. Live and learn is the name of this game, I guess, but it's kind of fun to hack at it. Very satisfying to fill up those trash bags with nasty stuff. Gets me thinking about a different kind of garden for next year. Now that's sounding expensive.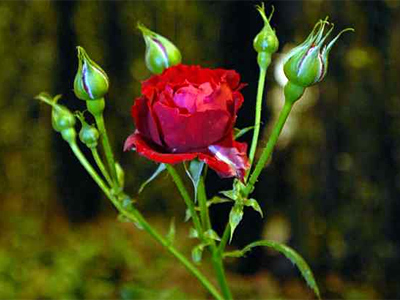 An alien has invaded my coneflower world! At Mt. Cuba last week I learned about a disease that afflicts these otherwise pretty tough and beautiful natives and about 300 other plant species, including asters, black-eyed Susans, zinnias, marigolds, crysanthemums, petunias and snapdragons AND - as if this isn't enough - lettuce, carrots, tomatoes and celery. The disease is called - improbably - aster yellows. What a weird name. So if you have something like this growing in your garden, it's not a mutant, as I have thought. And it's not, in my case, a green coneflower. (I thought perhaps I'd bought one along the way. The memory is going.) This is a coneflower afflicted with aster yellows, which is caused by leafhoppers and exacerbated by cool, wet weather. Had any of that lately!?
The symptoms include curled leaves or deformity like this - little leaves inside the flower or even instead of the flower. And the prognosis is not good. The disease is incurable, so just rip those babies out of there to prevent its spread. I did that this weekend - pulled out a patch or two of bizarro green coneflowers. The experts also recommend growing plants that don't usually get aster yellows - stuff like verbena, salvia, geranium, flowering tobacco and impatiens. I have those things already but half my garden this time of year is coneflowers!
The last bit of advice, from the Kemper Center for Home Gardening at the Missouri Botanical Garden, a really good information source, is to control weeds. It's like what the doctor says: Do everything in moderation, get proper sleep and exercise often. Sure. I'm on it.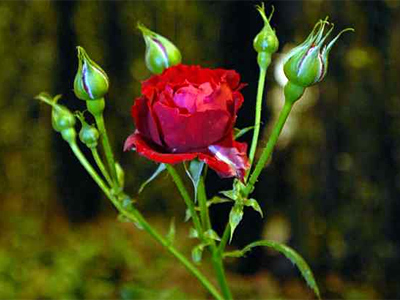 It's coneflower time! For the next couple of weeks, these Echinacea purpurea - purple coneflowers - will be looking fabulous. Then the deadheading begins and the patch looks scruffy. At the end of the summer I leave the seedheads on to feed the birds. But wait - this morning I saw two goldfinches cavorting in here. That was a precious sight. I'm in a coneflower frame of mind these days for another reason, having visited the Mt. Cuba Center outside Wilmington this week to check in on an echinacea evaluation they've been doing for the last three years. Any gardener with a pulse has noticed the proliferation of coneflowers on the market, more every year. Besides the traditional purple/pink and white, we now have reds, oranges, yellows and shades in between like melon and tangerine. And they all have such luscious names and hues, it's hard to resist.
I've heard a lot of complaints about the newer ones, that they don't hold up from year to year or even stand up straight as these old standbys do in my photo. This has been my experience, as well, so much so that I decided in future to resist the temptation to spend any more on the new varieties.
But this Mt. Cuba study may be a mind-changer. They're testing dozens of plants for things like flower size and quantity, stem sturdiness, height/width, hardiness and tolerance for disease and pests. Sometime later this year the results will be announced, but if you read my story on Friday, July 10, you'll get a preview of the top dozen or so.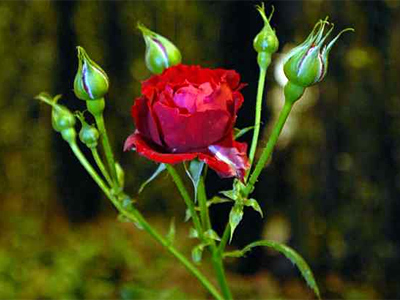 This is a landlubber's view of the new Out on a Limb-Tree Adventure exhibit at Morris Arboretum. It's scheduled to open on Saturday but workers were still at it this morning laying asphalt and putting finishing touches on the structure, which cost $3 million and will be permanent. It's no small feat to raise that kind of money these days, so hats off to the folks at Morris. And doesn't this look like fun? I couldn't go inside but I definitely plan to go back. Actually, I go to Morris a lot since it's close to my house; it's interesting and beautiful in every season, but this Tree Adventure is definitely worth a trip right away.
The canopy walk is 50 feet above ground, leading to a suspension bridge that, in turn, leads to the suspended Bird's Nest, which you can see in the back of this photo. You can go inside and make like a bird - or a squirrel, on the Squirrel Scramble's rope netting. From there you head to a Wissahickon Vista platform, which will give you a breathtaking view of the valley. It's good to see down here from up there. It gives you a sense of time and space - centuries of tree growth and sustenance for the creatures within. That includes us.
This exhibit, designed by Metcalfe Architecture & Design, is fully handicapped-accessible. I'm looking forward to seeing wheelchairs in every part of it.