Archive: March, 2009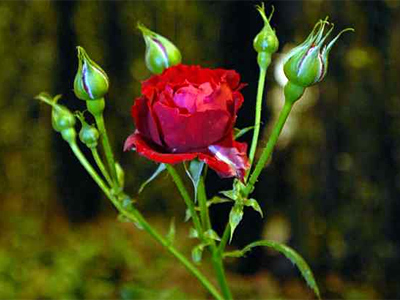 This is a money-saver if ever there was one ... a beautiful succulent, hen-'n-chicks. Talk about no muss, no fuss and let's hear it for no expense. When the hen has babies, you pinch them off and stick 'em wherever. This is one I squeezed into a space between two flat bluestones in a raised bed last summer. It's clearly thriving now. I think I'm going to rob the cradle some more ...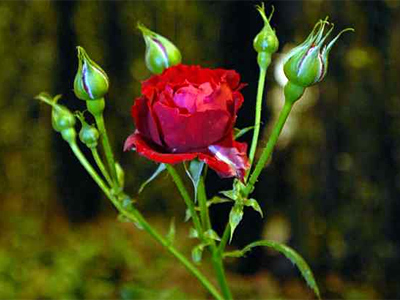 Hail, spring! What a kooky day we had yesterday. It had all the elements of this volatile season - cold in the morning, 70 degrees in the afternoon and then suddenly, black clouds and eerie yellow sky, thunder, lightning and hail that came down in buckets. I stood at the doorway with my mouth open. Just moments before I'd been thinking ... maybe ... dinner outside tonight. We were lucky in the city - the hail wasn't the size of golf balls, as was reported in Lancaster County, and while the wind was strong, it wasn't dangerous. It probably caused some havoc, of a milder variety. I spent a couple of hours yesterday afternoon picking up branches that'd fallen over the winter. As the winds blew, I thought there might be a few more out there now. Hail, spring or spring hail. Either way, more work!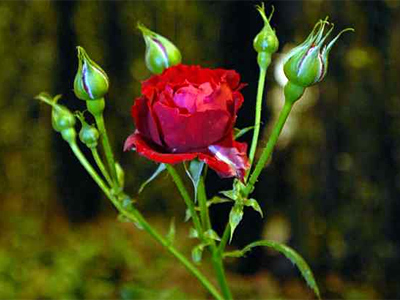 This is the green wall at Dansko's less-than-a-year-old corporate HQ in West Grove, Chester County. It's a haul from Center City but what a cool place to work. The wall is 22 feet high, 20 feet across, in the 2 1/2-story atrium. It's planted with tropicals and incorporates this beautiful waterfall. The wall embodies some new technology that is just taking hold in this country. Called a biofilter wall, its plants absorb carbon dioxide, pollen and all sorts of bad stuff in the indoor air (toluene, formadehyde), filter it through soil-less roots and shoot it into the building's HVAC system. It ain't cheap, and it's unclear how much actual benefit employees derive as measured by cleaner air, but aesthetically it's a wonderful sight. And it makes for a very pleasant work space. Dansko has three green roofs and just about every amenity possible, including onsite child care and a very nice gym, to make going to work less stressful. (These days, I can only daydream about a workplace like that.) Watch for a story in the paper on Friday about green walls. There are lots of them - green walls, not stories, which is what made it so hard to do. You'll be surprised how easy some of them - not this one, obviously - are to put together. Even so, you might want to take a ride out to West Grove. Strictly business, of course, but while you're there, no harm in checking out the Dansko shoe outlet!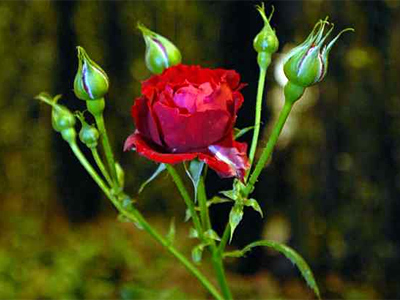 Can't see it too well, but this is a 'Jewel' raspberry cane, planted over the weekend in a large container. The folks who sold me more than a dozen canes of red, gold and black raspberries insist you can grow them just fine in containers but I'm skeptical. Definitely need to net them and plan to trellis them, too. Netting is the more important, given the expert gleaning skills of the birds in my neck of the woods. They strip the grape vines, blueberry bushes and fig tree clean.
I bought four varieties of raspberries - besides 'Jewel,' there's 'Killarney,' 'Fall Gold' and 'Heritage.' Nothing exotic; these are well-known, reliable producers, and these in particular are already two years old. So they should fruit this season. Everyone smiles when they hear I'm trying raspberries. Guess they have some associations, as I certainly do. We has a large, unruly raspberry patch when I was growing up. Birds used to dive-bomb us as we picked and I remember the dog getting pecked in the head. Mom remembers being scratched by brambles till her arms and legs bled. A little pruning might've helped but for some reason, that wasn't on the radar. Regardless. Just thinking of those berries, warmed by the sun and popped into your mouth, makes me hungry. They were wonderful for breakfast, for lunch, dinner and impromptu raids throughout the day. Just hope they can deal with life in a container in the middle of the city.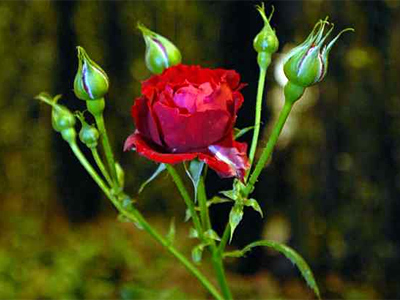 Say hi to Derek Fell, probably the best known garden guy in Pennsylvania you've never heard of. I visited Derek at his beautiful 18th-century farmhouse last week because he's the author of a book called "Cezanne's Garden." Thought it'd be neat, in light of the Cezanne and Beyond exhibit at the Philadelphia Museum of Art, to take a look at exactly what was in the Provencale garden that so inspired this famous post-impressionist. Derek's been to Cezanne's place about a half-dozen times. He's written a total of about 50 garden and horticulture books in addition to dozens of calendars and other horticulturally-themed items that he does the photos for, too. In short, the guy's C.V. is about the length of my garden. We had a fun chat about Cezanne, who I'd forgotten was a pretty strange fellow. Didn't liked to be touched. Was a diabetic who suffered from depression. Looked like a homeless guy. Slurped his coffee and ate peas off a knife. But he could paint. Be sure to pick up the paper on Friday. I've just seen the page design - it's beautiful. You'll get a true sense of what Cezanne's studio and garden looked like. Makes me want to hop a plane. And P.S., Derek and his wife Carolyn have 20 acres up in Pipersville, a part of Bucks County that hasn't been wrecked yet. They open their gardens to the public for free on Mother's Day and Father's Day weekends. It's worth a drive up there - took me 90 minutes from Center City. They've designed parts of their garden to look like the gardens of the artists Derek's written about ... not just Cezanne, but Renoir, Monet and van Gogh, too. Can't wait for a return trip.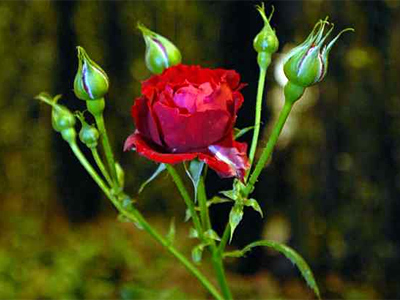 What did we do before digital cameras? I know. We had shelves full of photo albums to keep us sentimental and drawers full of uncatalogued photos to rummage through. On the other hand, we didn't have the chance to see our handiwork immediately, delete if it we don't like it, and try again. This picture was right on the first try. I didn't plan it this way. I was just walking the path down by the pond at the Schuylkill Center for Environmental Education, a favorite hiking spot on weekends. Take a look. Can't paint worth a lick, but doesn't this photo showcase my inner Monet? It lacks a few details - water lilies, Japanese bridge, over-the-top garden - but it does have that liquid, dreamy quality of Monet's water lily series, don't you think? I flatter myself. That's Digital World for you.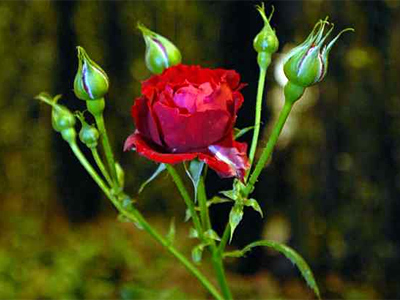 What does this look like to you? Giant eyeballs, maybe? We came upon this scene over the weekend, in the woods at the Schuylkill Center for Environmental Education in upper Roxborough. What the heck?! Very intriguing. Julia Molloy came over to chat, explaining that they were building a "semi-sustainable structure" called Bird/Seed Shelter as part of the center's "Gimme Shelter" competition. The idea is to build awareness of the meaning of "sustainability," a word that's tossed around a lot these days, and how it affects our lives and connection to the natural world. It's supposed to be inspiring, educational and fun. Let's hear it for fun!
The center received about 80 designs from 60 teams around the world, most from the U.S. but also Portugal, Spain and Korea, according to Zoe Cohen, manager of the center's art program. Six finalists, who get $5,500 each, are building their woodland creations now. They're supposed to be big enough for four people to sleep overnight in sleeping bags and last about a year. After looking at the website (www.schuylkillcenter.org/gimmeshelter), I think this is my favorite - three spheres will be covered in concrete, overlaid with soil, planted with native plants and embedded with bird seed. Birds are so much a part of the Schuylkill Center experience - check out the bird blind - that this design, a bird-, plant- and people-friendly shelter inside a hill of earth, seems especially tailored for this beautiful spot.
Julia, whose team is from Brooklyn, pronounced it "very cool." Zoe said it was "very cool." I think it's "very cool!" It's unanimous. Gimme Shelter is part of the center's environmental art program and is its most ambitious undertaking to date. Major funder is the William Penn Foundation, complemented by Habitat for Humanity volunteers and in-kind donations from other sources. Opening day is Saturday, May 9, from 2-5 p.m. but you have a year or so to stop by.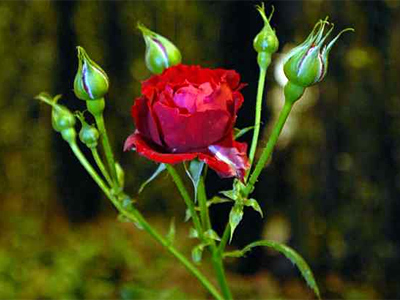 This morning was one of those times - and I have many - when I feel so lucky to do what I do for a living. I was over at the Philadelphia Museum of Art to take a look at some of the Cezanne paintings in the "Cezanne and Beyond" exhibit, which runs till May 17. I'm working on a fascinating story about the role Cezanne's gardens in Provence played in his art, and I wanted to see certain paintings before I start writing. The museum staff allowed me to go in before the place officially opened, and for about 45 minutes I was pretty much alone with this fabulous collection of the works of Cezanne and 18 other artists who were profoundly influenced by him. Seven security guards were visible from every vantage point, so I wasn't really alone, but it felt that way. Soon two groups came in for tours but they were quiet. Word to the wise: the museum's new 400-car, set-into-the-hillside, underground parking garage is open for business but isn't yet properly signed. There's no indication that "T" stands for Terrace, which is the level at which you enter the museum. I can imagine elevators full of people going up and down trying to figure it out. (This is a view of the unfinished "roof" of the garage, which will be landscaped this spring.) Parking is $10 for four hours but if you're a member of the museum, it's only $8. Yet another reason (besides free admission and tickets to special exhibits, which in this case are $22) to join. If you don't get your ticket validated, you get zinged for $26 and if you stay longer than four hours, you pay $2/hour from then on. Next time, I may look elsewhere for a spot.