Archive: November, 2009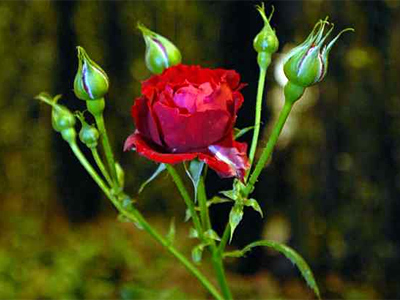 This morning, in the drizzly darkness, I was moping around thinking how blah everything looks. Then this came into view - Pyracantha coccinea (correct me if I'm wrong) or firethorn, in full bloom. This really is a beautiful plant. Unfortunately, it's not native. I've noticed over the four years it's been splayed - or espaliered - against the house along the driveway that it never has birds foraging in its berry clusters in the fall and never has butterflies drinking nectar out of its white blossoms in the spring. It's supposed to provide nesting and shelter sites for birds but ... beats me. Never seen a one. It's one of the many insights we have as gardeners as we go along, learning, watching, reading. Were I to pick a plant to espalier along my driveway now, I'd never choose Pyracantha. Pretty as it is, I'm much more interested in a plant that offers more than just colorful fall berries that nobody wants to eat. So I'd probably go with evergreen sumac, a U.S. native that sounds remarkably like firethorn. Rhus virens, or evergreen sumac, gets about the same size, maybe 10 feet high and wide. It has white blossoms and red fruit. It's great for hedges and screens or up against a wall. But here's the difference: Because it's a native, it offers delicious fruit to birds and nectar to butterflies. Live and learn, I guess. This Pyracantha was chosen for me and at the time, I loved the idea. Still love the idea. But next time ... and you know there will be a next time ... I'll reach for the sumac.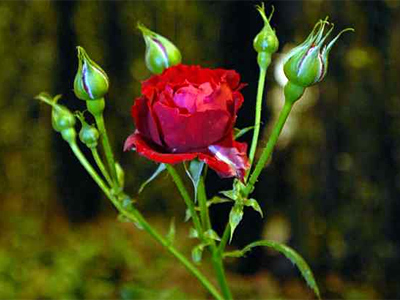 Yvonne Post loves goats. She has a fledgling herd of six Angoras at her farm in Chester County, and she's training them to do weed-management duty at several of the public gardens in the Philadelphia region. This week I watched Rodin and Wyeth (Yvonne's quite the artistic type) "audition" at Bartram's Garden, which has a 15-acre meadow tangled up with Canadian thistle, vetch and mugwort. These two "boys," as Yvonne calls them, went right to work and it looks like they may get the job. Using goats in this way isn't a new idea, of course, but it's interesting to note just how often they're being used these days. Locally, the Lanchester Landfill in Honeybrook has had great success with goats, but so have the cities of Denver and Chattanooga. Denver's had its "Goats in the City" program for 10 years now and Chattanooga uses goats to get rid of carpet-like kudzu on Missionary Ridge, overlooking the city. The goats were called in because it's too dangerous to put humans up on the ridge; the kudzu can be six feet tall, a knotted mess and a dangerous one if you're carrying tools with blades. Denver thought goats would be an effective alternative to chemical weed treatment, although some chemical applications sometimes are called for to supplement what goats do. But they get the job done. They love weeds. Thorns and yucky textures don't bother them one whit. And these guys, young, castrated males known as wethers, are docile and sweet and bond quickly with their caretaker. As Yvonne says, "They are absolutely the easiest animals to deal with." When I visited them at home in Chester County today, they quickly bonded with me, though I suspect they thought I had some treats for them. Mow on, boys.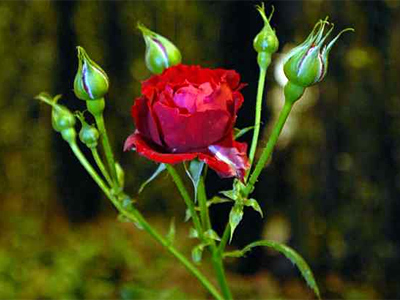 This is my attempt at "wildcrafting," or collecting, from the wilds of my garden, which contains a surprising number of interesting and colorful things for this time of year. You'd be amazed. I found a stray rosebud or two, some blooming lavender, a handful of hardy black-eyed susans, some climbing aster, a stalk or two of pineapple sage (with its outstanding red blooms), lots of sage, rosemary and something new I tried this year, curry plant. It looks like a bleached-out version of rosemary and it smells strongly of curry. I put it all together in a vase on my desk at work. It's wonderful, especially if your workplace is in bankruptcy! This idea of collecting out back isn't a new one, but I'm working on a story about "wildcrafting," a term that apparently came into being during the Depression in the 1930s (makes it even more relevant today) in Appalachia and refers to the practice of going up in the mountains and forests to collect mosses, greens and other plants to eat, make into medicine or crafts, for personal use or selling. This is illegal in many places, including Fairmount Park, so put your pruners away. But it's perfectly legal and lots of fun in the back yard, especially at holiday time. Story coming on 11/27, as you're digesting a load of Thanksgiving turkey and gearing up for Round 2 at Christmas.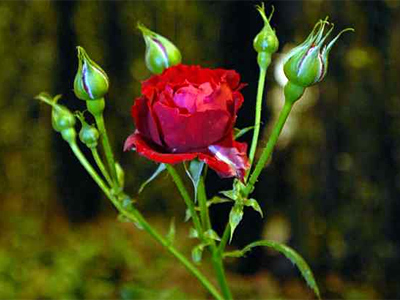 This is one of the more peculiar sights in autumn - the giant chartreuse fruit of the Osage orange tree, seen here in an artistic pile at Jenkins Arboretum on Saturday. It was near closing time, which would be sunset, though we wondered how anyone knew when the sun would set since there was no sun or setting to be seen. Just gray skies and increasing darkness. These fruits are weird as all get out, but aren't they interesting? The Osage orange's botanical name is Maclura pomifera, and it's a member of the mulberry family, named for an American geologist, William Maclure. The common name for both tree and fruit is hedge apple, apparently because it used to be used as a natural hedge. The fruit is inedible for humans but squirrels apparently like it, and I can attest to the fact that the fruit stays on the tree even after the leaves have fallen. (It was a sight not unlike the lighted Christmas balls in Rittenhouse Square.) The tree is also known for its breathtaking thorns, which might be a deterrent to those squirrels who can't wait for the fruit to drop. It certainly would've deterred cattle looking to cross into a neighbor's field. The Osage part of the name comes from the Native American tribe and the orange-peel scent of the skin of the fruit. It being so close to sunset, however that was being figured, we didn't get close enough to tell.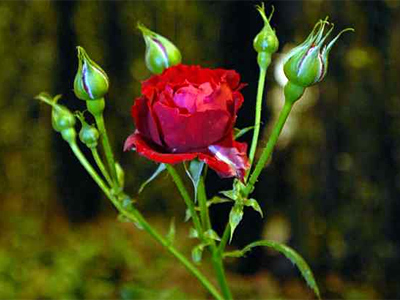 Tools are cool - old ones, I mean. These are sheep shears belonging to Harold Sweetman, who heads up Jenkins Arboretum in Devon but grew up on a farm in Colorado. His grandfather raised sheep and his father, an entomologist, grew small cash crops and ran a plant nursery, greenhouse, and florist business before taking a job at Scott Arboretum in Swarthmore. Ultimately, he became Jenkins' first director. Harold recalls using these sheep shears to clip grass when he was a kid. That memory, and the simple, utilitarian beauty, of these old implements helps explain the reverence old tools often elicit. I think of things like this on summer Saturdays, when I'm awakened by the roar of weed wackers and gasoline-powered lawn mowers, and in autumn, when humans wielding leaf-blowers are out in force. (This is a city neighborhood with have small yards and sidewalks. I can only imagine the din in the 'burbs.) Harold talks about well-made tools designed to do one thing very well. Like the old shovel in my garage. It has a with a weathered, wooden handle, thick old blade and Y handle. My guess is it's been left in the garage through a succession of owners that led to us. One family lived here for more than half a century; there followed two owners interested only in flipping the house. Till it got to us. (We're not flippers.) Guess when we go, we should leave it, like everyone else, in the garage and hope that the next family will take the time to appreciate it.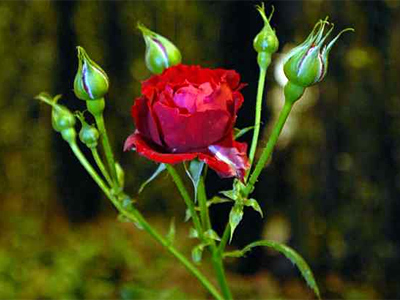 Philadelphia is a vibrant horticultural center, with much history and many thriving gardening organizations, public gardens and traditions. But it was even more of a hotbed in the 18th and 19th centuries - starting with botanist John Bartram, moving on to seedsman David Landreth, continuing with Henry Dreer, who introduced the hanging basket, and many others. This year is the Landreth Seed Co.'s 225th birthday, a milestone that finds the company in the capable hands of Barbara and Peter Melera. Although the firm began in Philadelphia at 12th and Market (then High) Streets, eventually it moved to Baltimore. When the Meleras bought it six years ago, they moved everything to New Freedom, Pa., outside York. Baltimore's crime was a factor in their decision to move, Barb says. Now they're in farm country, trying to make a go of a business that, when they took over, was 95 percent focused on selling grass seed. Nothing wrong with that, except there's a lot of competition and profit margins are low. So Barb decided - for she is the motor that drives this engine - that she wanted to get back to David Landreth's original mission, which was to "find and sell good quality American seed and help Americans to be better gardeners." She's building the business back up - it'll never be as big as it once was and Barb has no desire to create a monster - as a place for heirloom vegetable, flower and herb seeds. I had a long visit with her last week. She walked me around the 7,200-square-foot warehouse, which used to house racing cars, let me poke around the drawers and bins full of petticoat daffodils that date to 1629 and other vintage treasures, and she shared old leatherbound volumes of Landreth seed catalogues. Barb couldn't be more excited. A former venture capitalist, an MIT grad who grew up wanting to be an astronaut, she's not to be messed with! And although she has no Landreth DNA, you'd be hard pressed to find a better stand-in. Story to come on Friday.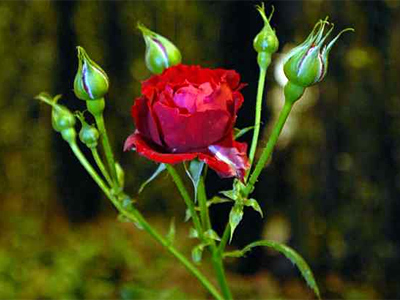 Personally, I like garlic breath. Never had a problem with it, although I know people who can't tolerate even one clove. So it was exciting to head for Wyck, the historic house in Germantown, for a lesson in heirloom garlic that included a tasting. This is Landon Jefferies, Wyck's farm manager, planting cloves of 'German White' and 'Keith's Rocambole,' two delicious varieties that are very popular at farmer's markets, including Wyck's. I never thought much about all this until I began reading about how Chinese growers have overtaken the American market. Growing conditions in China are in the news consistently, and not in a good way, so this trend isn't something to celebrate. Now, having tasted the garlic Landon grows, I hope I never have to use the supermarket type again. What flavor! Landon had baked some samples (slathered with olive oil) till the cloves oozed out of the blossom. We smooshed it on small bread rounds. It was heavenly. I've since bought several blossoms to plant this weekend. You just place the cloves, base side down, into a hole two inches deep and cover. Landon recommends against planting supermarket garlic, which has often been treated to prevent sprouting, probably been sprayed with pesticides and stored for months or longer. If you find garlic at a farmer's market or somewhere else that sells locally grown products, you can plop it in the ground around here till about Thanksgiving. You know this stuff will grow in our region, and you know it's fresh. Happy garlic breath! And hope you enjoy my story about Landon and the wonderful world of heirloom garlic in the paper tomorrow.