Archive: October, 2009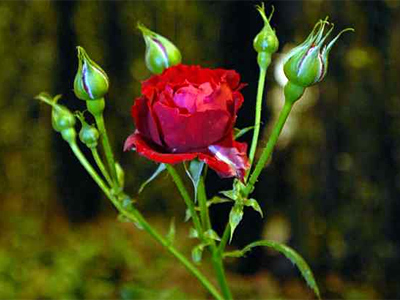 Meet Scarface, the latest Halloween pumpkin to be mauled by squirrels. This is not a rare occurrence. There's quite a bit of chatter on the blogosphere about it and several preventive measures offered up ... everything from smearing your squash with tabasco sauce and spraying it with rodent repellent to scattering blood meal about and who knows what else. I say, what a waste of beautiful hot sauce and who wants to handle rodent repellent or even blood meal? Scarface appears to be weeping, but it was just this morning's rain. Honestly, squirrels have no shame. I know there are those out there who think they're cute and enjoy feeding them peanuts (roasted better than raw), but being a city girl, I have mostly negative experiences with them. I don't understand their purpose on earth beyond annoying me and lots of others.
They take chunks out of my tomatoes and steal my ripening figs. They dig up my tulip bulbs. Everytime I plant something they pounce on it. They tease kitties. They gorge themselves in bird feeders. They ravage my sunflowers. They even caused loud static on our telephones, an affliction that lasted days and necessitated (I kid you not) four service trips, before the phone company - duh - finally figured out that squirrels had chewed through the plastic cover on the wires. As if that had never happened before in Philadelphia!
So I say, enjoy the hot sauce yourself. Let these critters be. You'll survive. Meanwhile, Scarface's pathetic visage makes a dandy, scary touch for Halloween.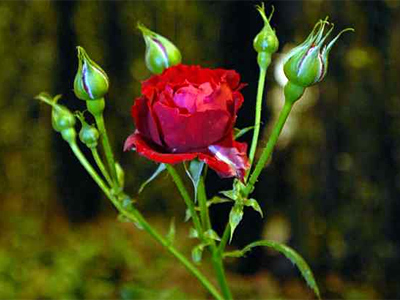 It is with some trepidation that, for my next reportorial effort, I enter the world of orchids. (This, after tomorrow's story on seed-collecting.) I've always found them very beautiful but know little about them. Perhaps that's good. I can be a stand-in for everyone out there who's ever been intimidated by them. This morning I visited Parkside Orchid Nursery in Ottsvile, way up in northern Bucks County. It was a hike and a half to get there, but well worth it. Tom Purviance and John Salventi run the nursery, and Tom graciously gave me a tour of their five greenhouses. This is a vanda orchid, for obvious reasons a very popular kind. Have you ever seen such a purple? Vandas are a sun-loving orchid, usually bright lavender with blue undertones. This one has a pale white pattern overlaid, large blooms with flattened petals, often said to look as if it's "sprinkled with diamond dust." It was breath-taking, and I'm glad I got this photo before my lens and glasses fogged up. I have others from my visit that have that gauzy, romantic look. It was just the humidity in the greenhouse! I'll be learning a lot more about orchids in the days ahead - that's the plan anyway, so I can share it all in a story next Friday in Home & Design.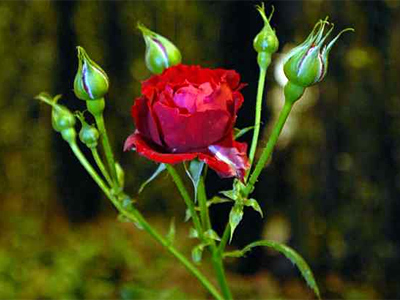 I've been paying more attention to those pesky Latin botanical names lately. This is the fault of Mark Weathington of the J.C. Raulston Arboretum, who spoke to the garden writers symposium last month in Raleigh. People with horticulture training are sticklers for this; ordinary gardeners, not so much, if at all. But the former have a point and sooner or later, if members of the latter category pursue their hobby to the point where they're actually learning something, they'll soon have to sit up and pay attention. 'Cause it makes sense and it's important. My job has a built-in tension, which is why I paid particular attention to Mark. I write for a general-interest publication that publishes stories on a huge variety of topics. We're not Gourmet magazine; come to think of it, Gourmet's not even Gourmet anymore! We're not Horticulture or Fine Gardening. And we're not Nature or Scientific American. Yet we do have readers who possess a level of sophistication in those specialties that makes them an audience for those specialized journals. Most newspaper readers are regular folks with interests we hope range from the news at the front of the paper, all the way through to the sports at the back. I'm walking a line - not wanting to turn off those at either end of the gardening spectrum. In fact, I'm wanting to engage them all. And botanical names are often the dividing line. You can usually tell how well-trained or educated someone in the garden world is by how much they rely on proper Latin nomenclature. Mark's talk began with a discussion of "rose." We all know what a rose is, right? Well, what about rose of Jericho? Rose campion? Moss rose? Rose-of-sharon, rock rose, sun rose, Lenten rose, and on and on. You get the idea. Mark suggests, on first reference, using a plant's common name with the Latin name in parens behind it and then the common name through the rest of the story. Makes sense to me. Just hope there are enough trees in the forest to accommodate all those ( )s!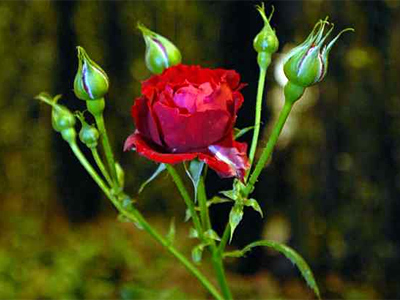 This is the work-in-progress over at Morris Arboretum - phase I of a new horticultural and education complex. The hort staff is expected to move in sometime in January, a welcome development for folks who basically work in a scrum now. This is going up at the arboretum's Bloomfield Farm, set on 75 acres across Northwestern Avenue from the 92-acre gardens. Morris also plans to add a new building for classes, conferences and private events, but that's on hold while fundraisers get busy. Tough time to be raising money, for sure.
But the good/better news at the arboretum is the big jump in attendance over the last year - 74 percent - and a similar boost in membership. There are probably a couple of reasons for this, one being the idea that more folks are looking for things to do that don't entail a long drive and a hotel. Another is Morris' "Out on a Limb" exhibit, which is a huge hit. I visited on a quiet Tuesday morning in summer, figuring the place would be empty, and was surprised to find the "tree house" packed with families. Hanging out - literally - over the Wissahickon makes me a little queasy, but it appeared I was the only one getting dizzy. More power to everyone else.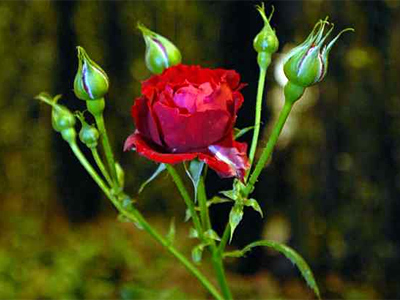 Who among us didn't have mothers and grandmothers who collected African violets when we were growing up? Mine sure did, by the dozens, on plant stands, in the window sills, soaking up diffuse sunlight and blooming like crazy. Mom grows them to this day, and they do spectacularly well in her dining room and kitchen. Me? I've killed more than I can count. But after reporting a story on African violets for this Friday's paper, I'm feeling more confident. Like anything else, growing violets requires some thought. You can't just stick them anywhere and water at will. They like a certain kind of light - filtered - for 12 to 14 hours a day, and they like the air warm and humid. Maybe it's the Arctic winter temperatures in my drafty old house that've done mine in. Maybe it's overwatering, which Frank and Dee Tinari, of the famed Tinari Greenhouses in Huntingdon Valley, say is the number one reason violets die. This photos shows one of a couple thousand violets growing in one of the Tinari greenhouses. (Used to be 200,000 back in the day!) Perhaps you remember Tinari violets from the Philadelphia Flower Show. Frank says the family sold there for more than 35 years, till 1996. The booth had four sides and 10 employees selling at a clip. Remember the crowds? I do. The Tinaris no longer sell at the flower show and they've scaled back dramatically due to the high cost of heating the greenhouses, cheap competition in the big boxes and the drop in moms and grandmoms who're interested in specialty violets. So they're no longer on the cutting edge. They're still here. And so are violets, which have a fascinating history and remain the most popular blooming house plant in America. Wait till you see some of the splashy new varieties on the market in Friday's paper. Wow! It's enough to persuade me to try again.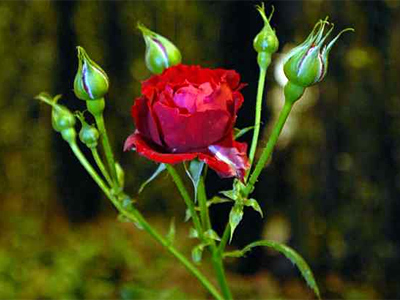 This is a Colocasia esculenta, also known as wild taro or elephant ear, growing beside a pond at Tony Avent's Plant Delights Nursery in Raleigh, N.C., which more than 600 garden writers from around the country descended upon recently. For most of these folks, this was a highlight of the annual symposium. Tony is a famous plantsman, horticultural explorer (especially to Southeast Asia) and all-round garden personality. His nursery is fun, and though I don't regard him with the same hero-worship my fellow GW's seem to, even I have to admit the man has an amusing catalogue and he sells way cool plants. In the gardens at Plant Delights, just about every inch is carefully planted and labelled and yes, even though this group of people probably has more plants per capita than any other selected group in the universe, a lot of them were buying more here. I must be getting jaded. I no longer hyperventilate when I see a plant sale. But I did experience slight shortness of breath over this Colocasia esculenta. Its leaves were smooth as velvet. The color was smokey and sultry. Raindrops were still visible on the surface. Outstanding. No wonder gardeners go for these bold, heart-shaped leaves on plants of great girth - sometimes eight feet tall with leaves two or three feet across and three feet long. Besides their beauty, these guys are grown for food in places like Hawaii, which uses the tubers to make poi. Outside of the N.Y. Times crossword puzzle and Scrabble games, that is probably the only time in my life I've ever used the word "poi." Elephant ear - the perfect water-garden plant.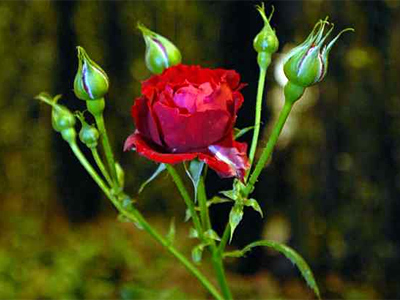 Here I am, moments after being stung by an enraged honeybee, outfitted in a hat with veil that probably would've prevented that sharp pain in my forehead. I was visiting Jim Bobb at his hives at Morris Arboretum, lovely setting, and Jim was explaining that honeybees really are benign. They don't sting without provocation, and unlike yellow jackets, they sting once and fall over dead. (So there's some comfort.) I was instructed to stand very still, let the honeybees explore and under no circumstances, swat. So I quietly took notes as he spoke, trying not to move or communicate my discomfort to the bees, thousands of them in these 24 hives. But quite a few of them were curious, and alighted on my pants, my arms, shoulders, head, even my hand as I wrote. Still, I didn't flinch. Then one intrepid honeybee got into my hair and couldn't get out. I swear, I was only trying to help him navigate an exit, but before I knew it, the air was filled with an urgent buzzing, I was swatting and running and zap! I got it right in the head. Been a long time since I was stung by anything, so it was a bit of a surprise to note how much it hurt. Jim immediately swiped the stinger with his "hive tool," and supposedly I would feel no more pain. Actually, it hurt for awhile. P.S. I still love honeybees. P.S. #2 Read all about my misadventures at Morris this Friday, in Home & Design.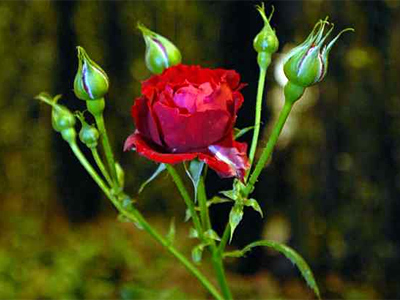 Salvias like this one were but one of the glorious features in the gardens at Montrose, in Hillsborough, N.C., which I visited with other garden writers late last month. They were everywhere, in vivid shades of pink and red, blue and purple, and in such masses that they appeared wild. Montrose is the home of Nancy and Craufurd Goodwin, and the grounds cover 61 acres. Now listed on the National Register of Historic Places, the property, its buildings and gardens, are under the auspieces of the Montrose Foundation, which means they'll be sustained as they are after the Goodwins can no longer care for them. No chance of that at the moment. Nancy is in her 70's and has only two employees to help. I liked this garden, which is quite famous and not as formal as most. Woven around the house, which dates to the mid-1800's, are a rock garden, a scree garden, acres of woodland plantings, sunny perennial gardens with color schemes like blue and yellow or red, black and white, a tropical garden, a purple garden with more colchicums than I've ever seen in bloom. I liked the idea that each part of the garden had its own time to shine and once it passed, that was that. No one is running around plunking pots of mums in the ground to add instant color. But wasn't it great to see the salvias still in bright bloom, in late September.