Archive: January, 2010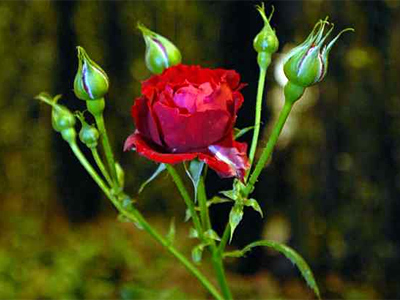 Witch hazel has a most unfortunate name. Brings to mind Hazel the TV maid and nastiness. But Hamamelis vernalis, a native witch hazel, deserves no such association. I saw this one in a hoop house at Morris Arboretum today. But it was the one I saw from afar, as I walked down the hill toward the arboretum's Fernery (another treat on a winter's day), that made me stop. This shrub's fragrance was so strong, we smelled it from at least 100 yards away. It was light and sweet, so unlike the day, which was dark and freezing, despite a not-so-bad temperature of 43 degrees. Visitors from out West always tell me that the cold in Philadelphia is much colder, probably because of the dampness. It certainly felt that way today. But witch hazel brightens and softens the winter with its spidery blossoms and delicious fragrance. And how about that yellow? Yellow in winter is unexpected, a real tease. And how smart is this guy. The flowers open up on warm, sunny days then - like the people they please - roll up, pull back, when the temperatures drop. It's a survival mechanism, a way to keep from freezing.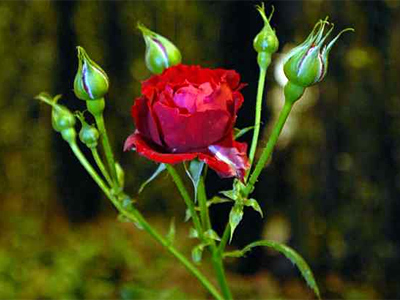 Don't think I've ever seen a holly with so many berries on it. This is Ilex 'Dr. Kassab,' a hybrid, at Morris Arboretum, which is know for its many varieties of holly and the Holly Slope that showcases them. This one is for all the folks out there who have a thing about hollies. Not a good thing. Hollies are often thought of as boring, so 1950s, and it's true, they can be quite undistinguished in the landscape ... out of control, too huge, berries dwarfed by all else. But here's a true beauty, one that Tony Aiello, Morris' director horticulture and curator, says is loaded up like this every year. It has a nice pyramid shape and soft, dark green leaves that show off the bright red of the berries. Billions of 'em.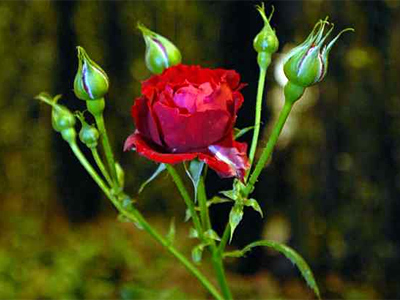 How beautiful is this? This is Liriope spicata, a nonnative grass that's tough, tolerant of wetness and drought, full sun and deep shade, and will crowd out weeds in a blink. It mounds up so nicely. I really like the look. Here it was on the Swarthmore College campus the other day. Garden supervisor Chuck Hinkle was giving me a tour of some of the 20 or so lawn-alternatives he's testing to see if they'd work better than turf grass in hard-to-reach spots like hillsides and steep slopes and also save money on mowing, which the college contracts out. I have but one caveat to add. This is running liriope or lily turf. There's a clumping kind (muscari) that's far more polite. Spicata can be mighty aggressive if planted in the wrong place, like on a sunny strip in my city garden! It charges right through the fence onto the sidewalk - I'm lucky it hasn't popped up on the other side of the street. At least, not yet. It's created such a thick mat, it's hard to get any other plants in there. But that's the idea, dummy! It was the wrong plant in the wrong place chez moi, but it's perfect for tough spots that are out of the way, hard to plant and need carefree coverage. If you've ever been to the Swarthmore campus, and seen its stunning lawns and natural amphitheater, you'll understand why Chuck might be looking for ways to economize on mowing. There's a place for sweeps of turf grass, he says - just imagine Swarthmore College without those gorgeous lawns and outdoor theater. You can't. But sometimes you need other stuff.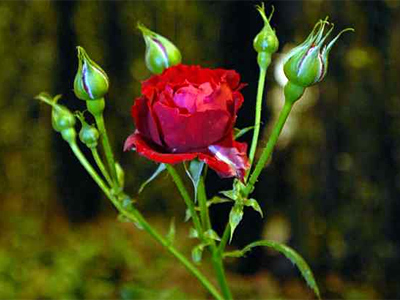 This is the new Wister Education Center and Greenhouse that opened at Scott Arboretum in Swarthmore in November. It's 5,200 square feet and has a classroom, an exhibit area for displays and plant evaluations, a greenhouse for growing and propagating plants, and space for staff and volunteers to - literally - hang their hats and ID badges. The new building replaces a tiny greenhouse that had been way too small for way too many years. And there were times, too numerous for staff to count, when workshops were held outside in the parking lot under a tent. Gardeners aren't fussy, but hey. The new building is light-filled and designed with sustainability in mind. It's very pleasant inside. But my main purpose in visiting the arboretum was to talk to Chuck Hinkle, Scott garden supervisor, to talk about the "no-mow" and "low-mow" alternatives to turfgrass that he's testing in the garden beds on campus. Despite the frosty cold, it was a very enjoyable - you might say educational - couple of hours. I particularly liked the dwarf mondo grass (3 inches high!), the straw-colored prairie dropseed, the mounded fescues and interesting carexes that, despite Chuck's insistence that they don't look their best in deep January, were surprisingly attractive. I'm not sure ordinary homeowners will ever come around to planting these in great swaths, as they do turfgrass, but for smaller or difficult sites, a patch here and there, why not? More to come.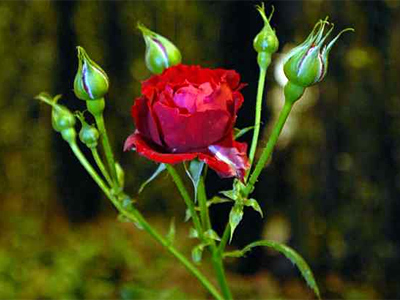 Getting used to the cold! Brushing snow off the car this morning in 28-degree weather with no hat or coat! and it felt great. Thus it feels way too early to be getting catalogues in the mail every day and emails touting seed sales and new perennials for 2010. I'm thinking of redoing parts of my garden to grow more vegetables this year and to try and regain control of what's become an unruly mess. A kind friend in the landscaping business tells me this is normal for a five-year-old garden. Every five years the garden needs parts of it redesigned. If you were the suspicious type, you'd think he's angling for some business. But he's a good guy and I believe him. Plus it makes me feel a lot better because yes, it's probably normal for a five-year-old garden to need tweaking, especially - my case - one whose owner has been messing with it for all that time. Misplaced plants, plants that didn't thrive, plants that turned out to be way too tall or full for the spot they're in, plants overtaken by small trees, plants too susceptible to disease... Not all of this was my fault but some of it was. Darn. It looked so nice for the first two or three years! So I do need to get in gear. Why do I feel like a bear in a cave pushing the first light of day away?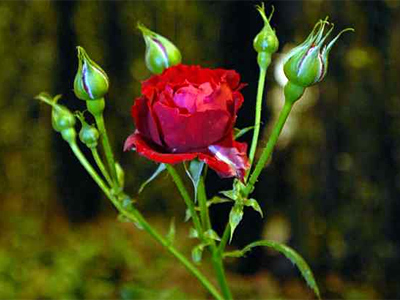 Can't work in the garden these days, but for Barbie Henig, that's no matter. She does her mosaics for the garden and other outdoor uses year-round. This is the number '7' for her street address. She collects beach glass, old dishes and pottery for her creations, smashing or cutting them into smaller pieces, attaching them to a surface - rock, tile, BOWLING BALL, terra cotta pot - with adhesive and filling in the spaces with grout. Her designs are sometimes spontaneous, more often thought or sketched out ahead of time and then put into place. Barbie has a fulltime job in Center City but mosaics fill the rest of her "spaces" and time. She teaches at Tyler Arboretum and other places around the region, and she's the subject of a story I'm working on now for later this month. Visiting her and seeing firsthand her excitement for recasting old objects into beautiful objets was a great way to welcome in a new year on the job.