Archive: July, 2008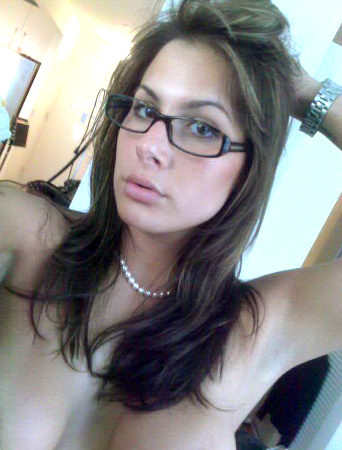 Did the producers of ABC's

Dirty Sexy Money

have a crystal ball?

They cast William Baldwin in the character of Patrick Darling, attorney general for the State of New York, who has a secret, transgendered, girlfriend who could cause him all sorts of trouble if the public finds out.

A few months later, the real former New York A.G., and then governor, Elliott Spitzer saw his political career dissolve when his penchant for prostitutes became public.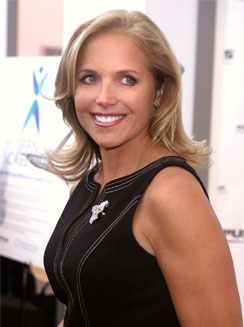 That's what they say at CBS News, four of whose leading lights spoke to the critics in Beverly Hills this morning via satellite from New York.

The rumor that she's leaving the ratings-challenged CBS Evening News after the presidential election, or the inauguration, at the latest?

"It's not true," said CBS News and Sports boss Sean McManus.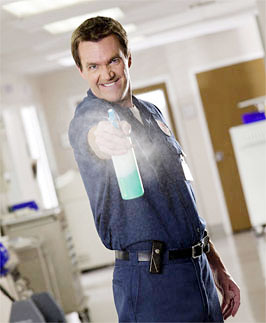 You'll know

Scrubs

is finished when somebody calls The Janitor by name.

The little sitcom that could — barely — is bouncing over to ABC after 17 different time periods and a cancellation at NBC. The strangest character of all, among its ditzy doctors and nutty nurses, is one named simply The Janitor.

This year, in a Very Special Episode, all the cast flew to Elbow Cay in the Bahamas to do a show where The Janitor has invited 700 guests to his wedding, on three days notice, because all he really wants is the presents.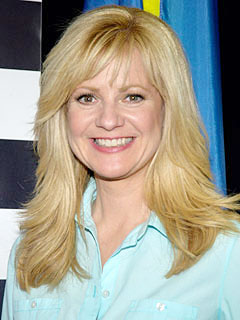 Everybody loves Bonnie Hunt, the sunny, silly comic who turned an ad-lib cameo comment as a White House tour guide in the film

Dave

("We're walking. We're walking.") into a national fad catchphrase.

But not everybody has loved her TV shows. Grand lasted just a season in 1990, just like The Bonnie Hunt Show in 1995-96. The Building didn't even make it a month in 1993. Life With Bonnie, in which she played a harried talk-show host, had the longest legs, two seasons, 2002-04.

Before every one, she schmoozed with the critics at one of their California meetings, and was always happy to share a cocktail. She's one of the most personable and down-to-Earth stars in all of the galaxy I have met doing this for 18 years.
Julianne Hough sang for the critics at lunch today.

"Wait a minute," Mr. and Mrs. TV Viewer are saying. "Isn't she a dancer? Didn't she guide speed skater Apolo Anton Ohno to victory in Dancing With the Stars and then turn around and do the same with Hélio Castroneves?"

Yes, but she's a singer, too. And her current song, which mentions a "two-ton Ford," or maybe it's a "two-toned Ford," is No. 18 on some Billboard chart. I know, not fair.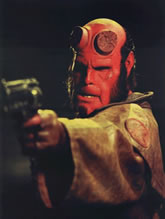 It's more than a little weird that the two stars of America's hottest movie show up at the Television Critics Association Press Tour with regular roles in new TV series.

But there was Ron Perlman, who plays Hellboy under all that makeup in last week's top-grossing movie, flogging the new FX show, Sons of Anarchy

And his girlfriend in the movie, Selma Blair, will be here over the weekend flogging her new NBC show, Kath & Kim.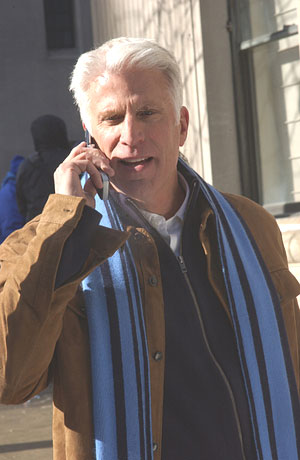 When we last saw evil businessman Arthur Frobisher in FX's fantastic

Damages

, he was lying shot up in some swamp.

Co-star Glenn Close couldn't get away from fans' questions. "'Is he dead? Was he dead?'" she said people asked her on the street. "I don't know," she would reply. "It's a long shot."

Well, apparently the people making Damages don't know, either. FX boss John Landgraf said this morning that Frobisher survived. The show's producers said his character would be back, but implied it would only be in flashbacks. "Arthur returns, and that's all I'll say about that," Todd Kessler, co-creator, executive producer and writer, told the TV critics.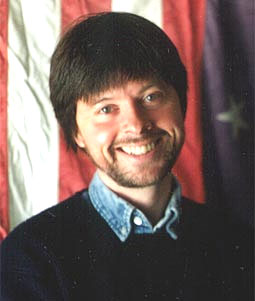 Ken Burns' 12-hour traipse from Acadia to Big Bend to Glacier to Gates of the Arctic should be beautiful and packed with historical wonder — even if the boyish filmmaster with the bowl haircut stays true to form and runs a couple of hours too long.

The National Parks: America's Best Idea is the Burns documentary factory's Next Big Thing, coming to PBS in fall 2009

I'd sure like to tour the parks and get paid for it. (I'd ditch the dusty campsites and stay in the fancy hotels — it's $482 a night at Yosemite's Ahwahnee, a great price for getting back to nature on public lands.)