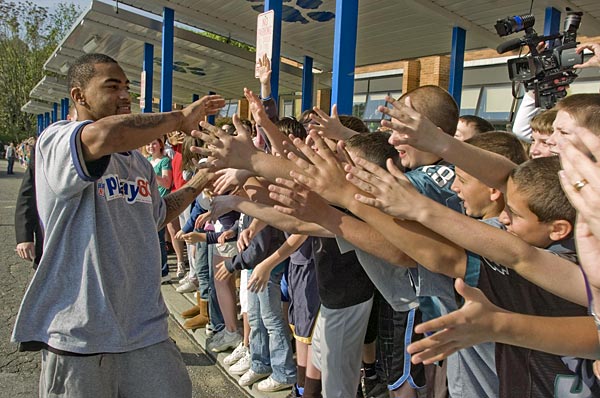 Staff photographer Clem Murray reports:
Philadelphia Eagles receiver DeSean Jackson went back to school today and the kids were just delighted o see him.
The visit to E.T. Richardson Middle in Springfield, Delaware County, visit was part of a promotion by the NFL and JCPenney to promote good health and daily exercise among young people.
Read more breaking news in our From The Source blog.