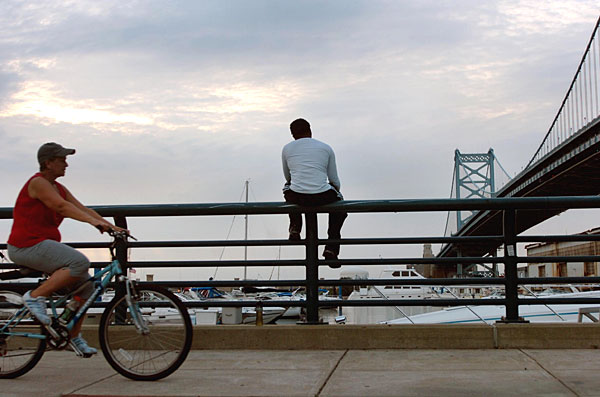 Staff photographer Clem Murray reports:
Sitting on a railing by the Philadelphia Marine basin trying to watch the sun come up - but not having much luck today - is Leon Mandipe, 28, of Center City.
Mandipe, who waits tables at Roy's Restaurant on Sansom Street at nights, says he still manages to get up
early three times a week to run six miles along Columbus Blvd.
The forecast for today calls for partly cloudy skies with temperatures in the low 80s, cooler than yesterday. It will be come mostly cloudy tonight with a chance of showers after midnight.
Read more breaking news in our From The Source blog.