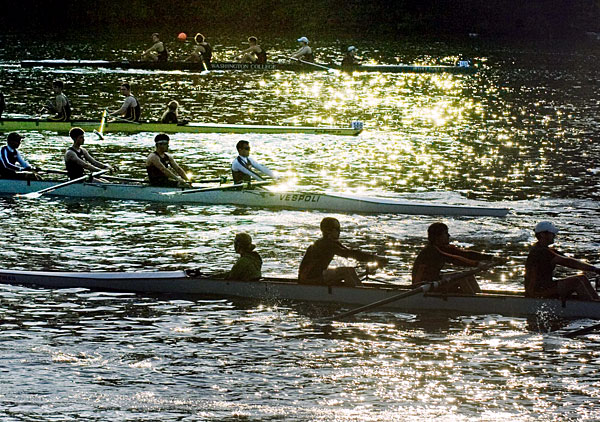 Staff photographer Clem Murray reports:
Even though we're on our way to tying a record for days with rain this time of year, the sun was shining this morning for the start of the Dad Vail Regatta on the Schuylkill River.
More than 3,200 rowers from 120 colleges across the United States and Canada are taking part in the annual rowing competition, which is free to the public.
But because of concerns about the weather this afternoon, the course for today's time trials has been shortened to 1,500 meters from 2,000 meters.
For more information, go to www.dadvail.org.
Read more breaking news in our From The Source blog.