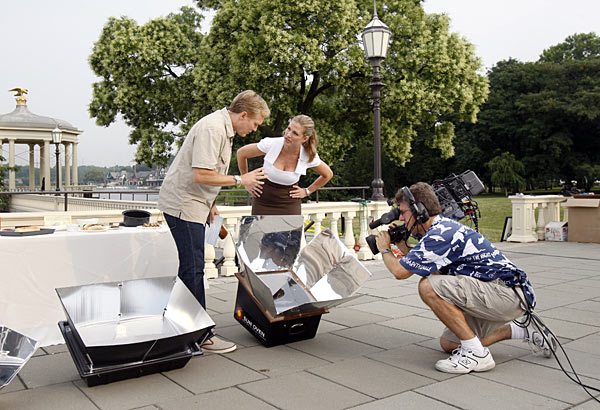 Staff photograper Elizabeth Robertson reports:
Good Morning America's weather anchor Sam Champion was in town this morning, broadcasting live from the Waterworks behind the Art Museum.
Here, Champion and Jen Boulden, co-founder of Idealbite.com, do a segment on solar ovens.
Read more breaking news in our From The Source blog.