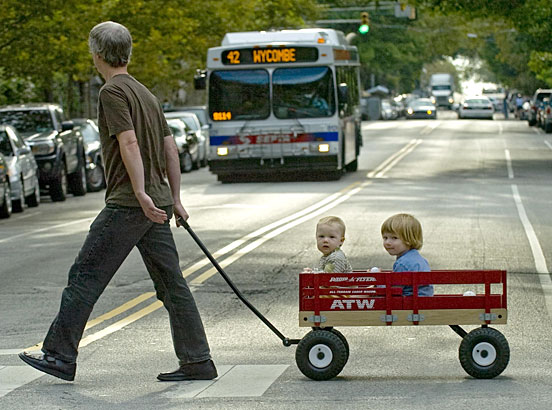 Staff photographer Clem Murray reports:
You may not see them as much as you used to, but red Radio Flyer wagons are still out there being put to good use.
Here little 13-month-old Ian Dingle gets the front position and brother Eddie, 2 1/2, sits in the back as their dad Jules crosses Spruce Street at 43d.
Jules Dingle is taking the boys to the Parent Infant Center at Locust and 42d Street before heading to work as an architect at Digsau Architecture on Callowhill Street.
Read more breaking news in our From The Source blog.