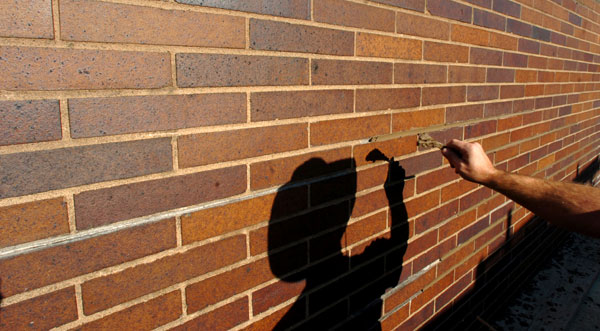 Staff photographer Clem Murray reports:
The shadow re-pointing the brick wall of the Friends' Select School on 16th Street near Race belongs to Eric Straiton.
Straiton, 38, works for the Webber Brick Pointing Company of Philadelphia. He says his handiwork should last 20 years or so.
Read more breaking news in our From The Source blog.